The True Story Of The Woman Who Survived For 27 Hours In The Wreckage Of 9/11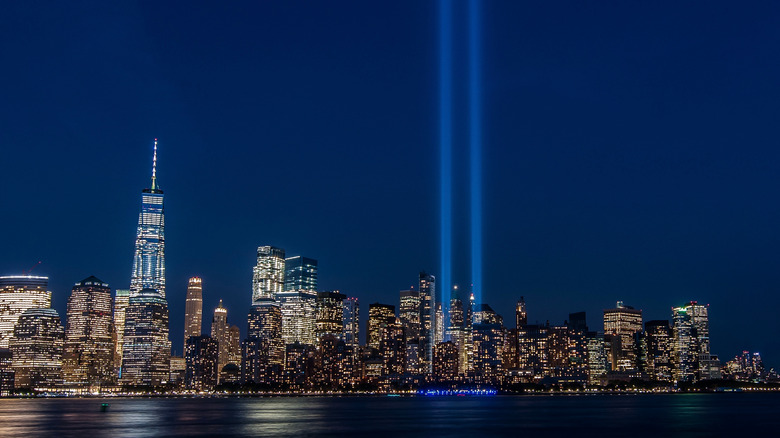 Keith Burke/Shutterstock
On September 11, 2001, a plane hijacked by terrorists drove directly into the north tower of the World Trade Center in New York City (via History). Shortly after, a second plane crashed into the south tower. By the time the day was over, both towers had collapsed, and a massive effort was undertaken to rescue as many survivors as possible from the wreckage. In the end, 2,763 people died at the twin towers.
But because of the efforts of firefighters and first responders, some people managed to make it out of the rubble. Overall, of the thousands of people who were in the twin towers at the time of their collapse, 20 people were rescued (per USA Today). One of those people was Genelle Guzman McMillan. An office temp, Guzman McMillan was on her way out of her office when she was trapped, according to People. She laid under the wreckage for hours after the tower collapsed before she was rescued — and, in fact, she was the last person recovered alive from the site.
Who is Genelle Guzman McMillan?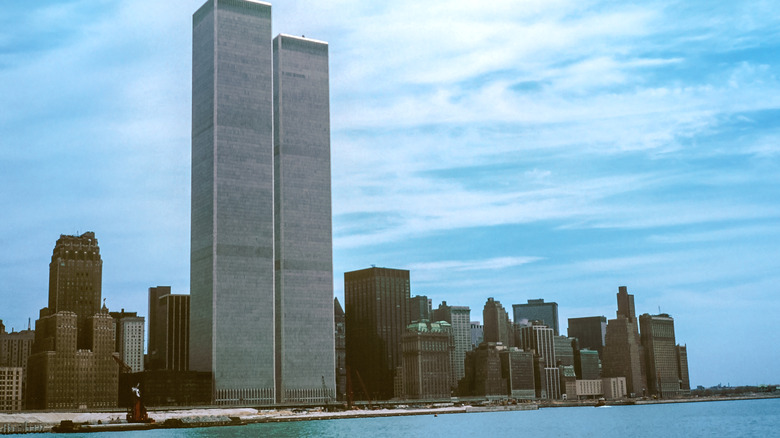 Benny Marty/Shutterstock
Genelle Guzman McMillan was employed with the Port Authority of New York and New Jersey when the World Trade Center was attacked (via U.S. Army). The then-30-year-old moved to New York two years previously and lived there with her 12-year-old daughter, Kimberley (via People).
Initially, when the North Tower — where Guzman McMillan worked — was hit, she and her coworkers didn't leave the building. They'd received instructions from first responders to stay where they were and await rescue, so for a while, they sat tight. But eventually, once the South Tower collapsed, they realized that they needed to get out of the building. It was while Guzman McMillan was trying to evacuate that they were trapped. They were in the stairwell near the 15th floor of the building when Guzman McMillan stopped to remove her high heels, and the building came down, according to the U.S. Army. Guzman McMillan was trapped — and would remain trapped for 27 hours (via People).
How McMillan survived the attacks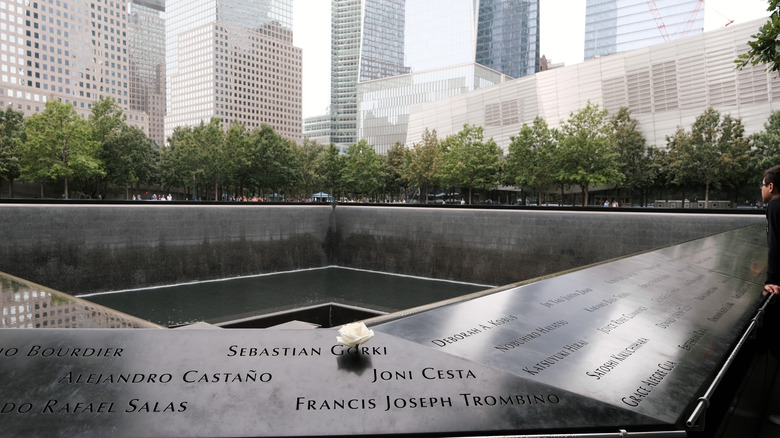 Spencer Platt/Getty Images
When Genelle Guzman McMillan came to, she realized she was stuck under the rubble, according to People. She felt steel against her back, and she was in a lot of pain (via U.S. Army). In an interview with People, Guzman McMillan said she felt like she was under the wreckage "forever." "I just thought I was dreaming. I just figured this has to be a dream. This is not happening. And I didn't know if anybody was going to find me. I just laid there," she said.
Guzman McMillan wasn't able to move or cry out for help, though she could hear other people making noises. She was awake for the entire 27 hours she was trapped. Then, finally, she heard the voice of someone — a man named Paul, who encouraged her to hold on as rescuers got closer. She was never able to find Paul after that day, and she believes he was an angel sent to save her, according to People.
Guzman McMillan was severely injured; her leg was crushed, and it took many surgeries to save the leg. Two months after she almost died, Guzman McMillan — who was the only one of her coworkers to survive — married her husband. Nowadays, she volunteers with the Red Cross and has received a Medal of Honor, according to the U.S. Army.