The Haunting Message On Actor Anton Yelchin's Gravestone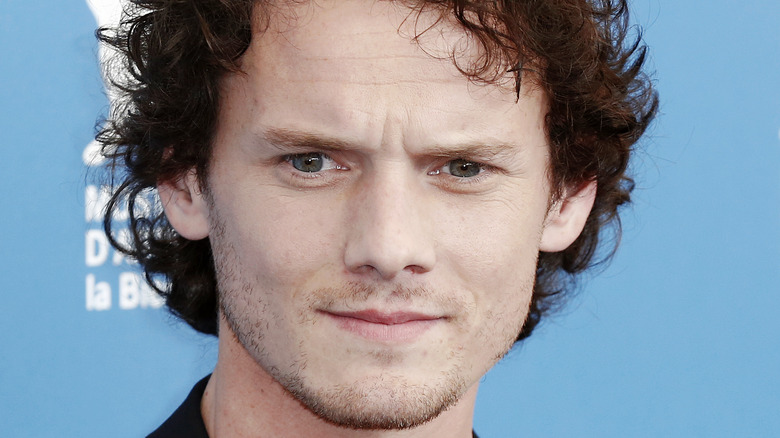 Andrea Raffin/Shutterstock
Actor Anton Yelchin, best known as Pavel Chekov in the JJ Abrams "Star Trek" reboot film series, died at the age of 27 in an unusual accident outside his Los Angeles home, as USA Today explains. One year later, Yelchin was moved from Mount Sinai cemetery in L.A. when his parents learned that Mount Sinai would not allow the type of memorial they had in mind for their son, according to the Daily Mail. Yelchin, the only child of Russian immigrant figure skaters, is now buried at Hollywood Forever Cemetery, the final resting place of stars like Rudolph Valentino and Jayne Mansfield.
In 2017, the Yelchin remembrance at Hollywood Forever on Santa Monica Boulevard was unveiled in a star-studded memorial service. Actress and one-time co-star Jennifer Lawrence and actor Jon Voight were in attendance. Today, a tribute to the late actor stands on the site with a message engraved on the gravestone. That message references the late star's final resting place, the untapped potential Yelchin had in the film industry, and even, in some sense, the boundless possibility Yelchin's most notable film role represented.
Yelchin was crushed by his own car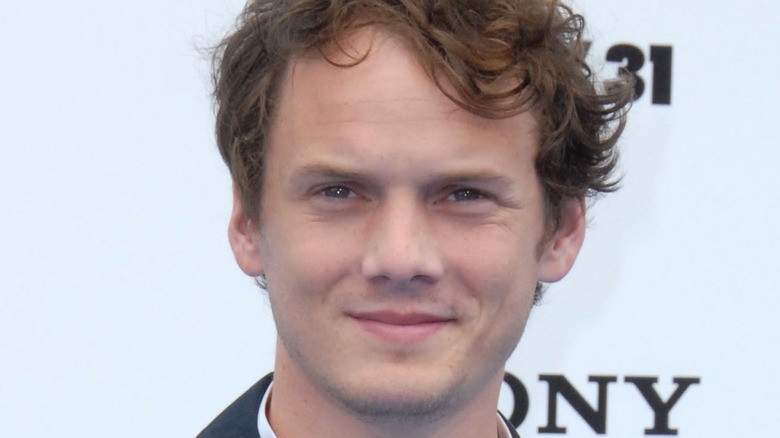 Barry King/Getty Images
As USA Today notes, in 2016, Yelchin was trapped by his Jeep Grand Cherokee when it unexpectedly rolled backward down the driveway outside the actor's Los Angeles home. Sadly, Yelchin reportedly lived for some time before he died from suffocation. In 2018, Yelchin's parents reached a settlement in a wrongful death lawsuit against the vehicle's manufacturer, Chrysler Fiat. The automotive company recalled more than one million vehicles of the same make and model as Yelchin's for an issue with the gear shifter that was the reason for several accidents similar to what caused Yelchin's death.
In USA Today's report on the settlement, Yelchin's father, Victor Yelchin, reportedly said at the time that the family's suit was filed, "In spite of our unbelievable grief, we decided to come here to prevent other families from the same tragedy." As the Los Angeles Times explains, Yelchin was born in St. Petersburg, Russia in 1989, then lived in Leningrad. Yelchin moved to the U.S. when he was just six months old.
A statue of Yelchin now stands at his gravesite
Since the type of above-ground memorial that Yelchin's parents envisioned was not allowed at Mount Sinai, they moved their only son's remains to Hollywood Forever Cemetery, where a memorial of that type could be built, according to the Daily Mail. Today, a bronze statue of Yelchin stands at the location. At the "Life Celebration" service revealing Yelchin's memorial, pictures from throughout Yelchin's life were displayed alongside a "Star Trek" fan-made mural, as The Hollywood Reporter explains. On Yelchin's gravesite, his birth year, 1989, is engraved, but there is no date of death.
On Yelchin's gravestone, it simply states "forever" — a sad and haunting reminder of the career Yelchin had ahead of him, the ideals represented by the "Star Trek" franchise, and the other iconic Hollywood legends alongside whom Yelchin rests at Hollywood Forever Cemetery. Footage of Yelchin's statue and gravestone can be seen on the Hollywood Graveyard YouTube channel. On the day that Yelchin's memorial was unveiled, "Star Trek" producer J.J. Abrams and Yelchin's co-stars in the revamped film series, Simon Pegg, who played Montgomery "Scotty" Scott and Zoe Saldana, who played Nyota Uhura, were among those invited.