Exclusive Clip: Listen To The Chilling, Previously-Unheard Tapes Of The Hi-Fi Murderers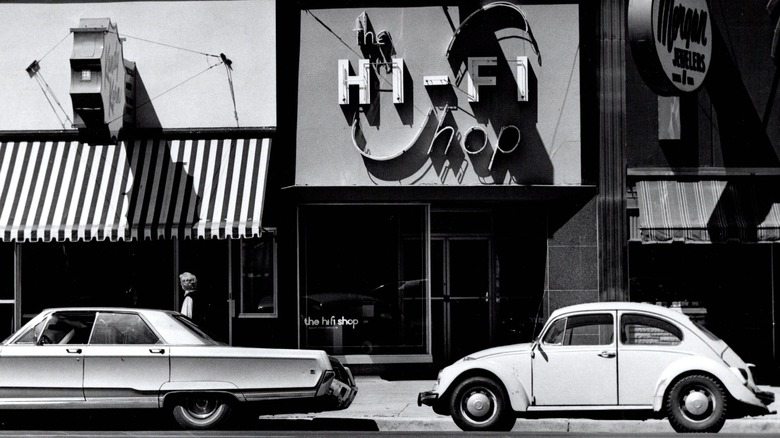 NBC Universal
When Dr. Al Carlisle (1937 to 2018) took 40 years of his life to sit across the table from one murderer after another, recording conversations and having discussions, he was creating an archive for the future. That archive, thought lost to the forensic community for quite some time, has re-surfaced as part of Oxygen's new "Violent Minds: Killers on Tape" true crime documentary series. And now, in a clip exclusively shared with Grunge, we've got further evidence of Dr. Carlisle's expertise in handling even the most tight-lipped of killers: the men behind 1974's Hi-Fi Murders in Ogden, Utah.
Dr. Carlisle, a clinical psychologist, stood at the forefront of investigative insight into the minds and motivations of murderers, predating the FBI's now-publicized 1970s serial killer-profiling mindhunter program. As episodes 1 and 2 of "Violent Minds: Killers on Tape" show, Carlisle interviewed killers as high-profile as Ted Bundy and got them to open up and reveal their inner selves. Carlisle's demeanor was so calm and disarming, and his conversational tactics so clever, that in episode 2 of the series (around 2:20) Bundy calls up Carlisle to chat, "... something like a kid calling his dad," as Carlisle puts it. Bundy even jokes with Carlisle about why authorities are worried about his escape. Similarly, the clip of "Violent Minds: Killers on Tape" depicts Carlisle at work plying the minds of those responsible for one of the most despicable, horrific crimes in Utah history.
A site of horrific depravity and violence
"Three Murdered as Burglars Invade Ogden Record Shop," the very factual 1974 headline read (per The Lineup). Such a description doesn't begin to depict the scene that police walked into, however, or the torment endured by the victims of the Hi-Fi murderers. In the basement of Hi-Fi Stereo Shop in Ogden, Utah, police stepped into a torture chamber rank with vomit, blood, decay, and Drano cleaner. Three people – Carol Naisbitt (52), Stanley Walker (20), and Sherry Michelle Ansley (18) — were dead. Carol Naisbitt had gone to the store to check on her son Cortney (16), who survived the horrific ordeal. Orren Walker (43), who also survived, had gone to the store to check on his son, Stanley. 
As local news affiliate ABC4 outlines, the victims had been tied up and forced to drink Drano. When they vomited the Drano up, they were made to drink more and had their mouths taped to prevent them from vomiting. Those who didn't die this way were shot in the head. Ansley was also taken into a corner and raped before being shot. Orren Walker had a pen driven into his ear, which came out of his throat, and was left for dead. Police found him first.
In the above clip, Dr. Carlisle sits across from the men responsible for such heinous acts and simply asks, "Ok, where is the best place for you to start?"
From the mouths of killers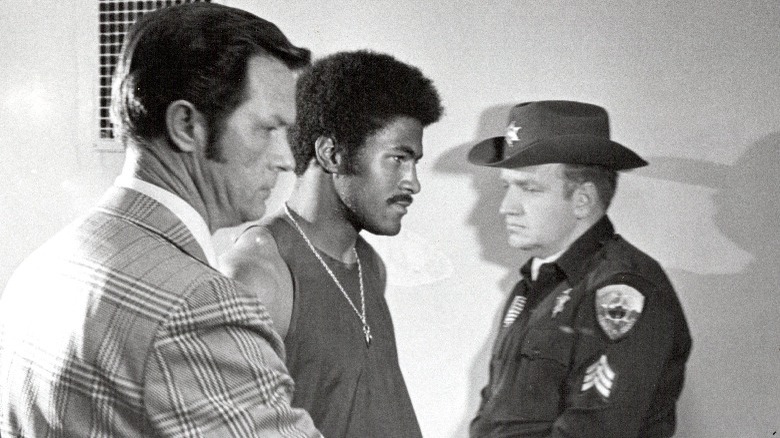 NBC Universal
The perpetrators – Pierre Dale Selby (21), William Andrews (19), and driver Keith Roberts — were members of the Air Force stationed at nearby Hill Air Force Base, per the Standard-Examiner. The Independent says that up to six perpetrators could have been involved in the crime, which apparently started as a mere burglary of the Hi-Fi Stereo Shop, but only the three — Selby, Andrews, and Roberts — were brought to justice.
In the exclusive clip shared with Grunge, Dr. Al Carlisle's granddaughter says her grandfather had only one day to interview the perpetrators, particularly Selby and Andrews, who were responsible for the case's actual violence. As a lifelong Utah resident, Carlisle wanted to wield his clinical acumen in the service of what was seen as "probably the most heinous crime in the state," as his granddaughter says. Investigators at the time were greatly disturbed by the case, one of them saying, "I saw some of the most vicious things that one human being could do to another." 
Selby and Andrews refused to confess over the course of the entire investigation. But in the clip, Andrews says, "I'm not proud of what happened. Those people were taken down into the basement and then it started all just snowballing." More disturbingly, Selby says, "You can watch somebody being beaten or assaulted and it be the funniest thing you've ever seen." Both men received the death sentence in 1974. Per Morbid Tourism, Selby was executed in 1987, Andrews in 1992.
Watch this episode of Violent Minds: Killers on Tape this Sunday, April 9, at 7/6 pm Central on Oxygen.