How Many Times Has Vanilla Ice Been Arrested?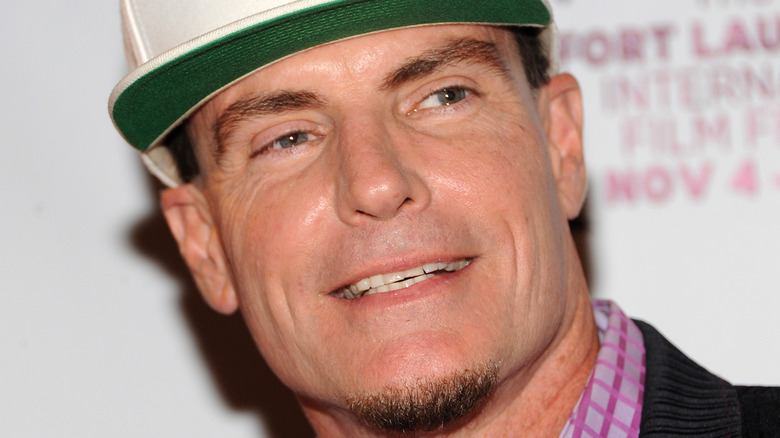 Desiree Navarro/Getty Images
In 1990, rapper Vanilla Ice's song "Ice Ice Baby" dominated MTV and radio airplay, but since then, it might feel like you haven't heard much from the musician. Unless, of course, you work in law enforcement. Vanilla Ice, real name Robert Van Winkle, has been arrested five times in his life — once in 1988 before he found fame, again at the height of his popularity in 1991, and three times since his star faded. And to be fair, from reality TV to film and music, Van Winkle never stopped working as an entertainer. It's just that none of his post-"Ice Ice Baby" projects have so far matched that song's success. 
Despite Van Winkle's five run-ins with the law, however, he was never sentenced to prison — he received probation, paid fines, accepted plea deals, and in one case, the charges against him were dropped. From brandishing a firearm at an unhoused individual in 1991 to burglary and domestic violence charges among other alleged offenses, Vanilla Ice's arrest stories prove one hit single far from assures a life without scandal and controversy.
1988 and 1991 arrests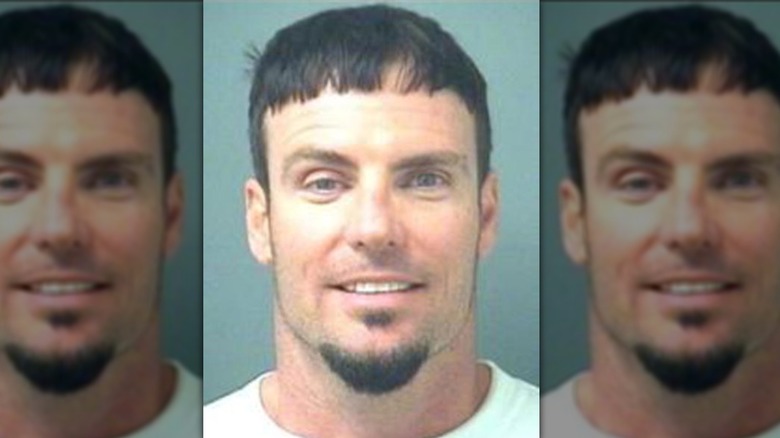 Palm Beach County Sheriff's Office
Before Robert Van Winkle became a household name as Vanilla Ice, he was arrested in 1988 over an alleged Dallas parking lot assault, according to the Los Angeles Times. Claiming he was provoked, Van Winkle reportedly sprayed a "chemical irritant" in the eyes of a teenage boy, struck him in the head, and then pursued him and another teenager. He paid a $516 fine and served a year's probation, UPI reported. Van Winkle's debut album as Vanilla Ice, "Hooked," came out the next year. But it wasn't until his second album, 1990's "To the Extreme" — featuring "Ice Ice Baby" — that he became a celebrity. The following year, Van Winkle was arrested again, this time for allegedly pulling a firearm on an unhoused individual in Los Angeles.
At that time, Van Winkle and his bodyguard were charged with gun-related misdemeanors and released on their own recognizance. Facing prison time if convicted, Van Winkle later pleaded no contest in an agreement. The star would otherwise pay around a $1,700 fine, make an anti-drug community service video, and serve two years unsupervised probation, the LA Times reported that year. At the time of Van Winkle's arrest, his then-lawyer Larry Friedman told the LA Times that the star "only and always acts as a gentleman."
Three more arrests, 2001 to 2015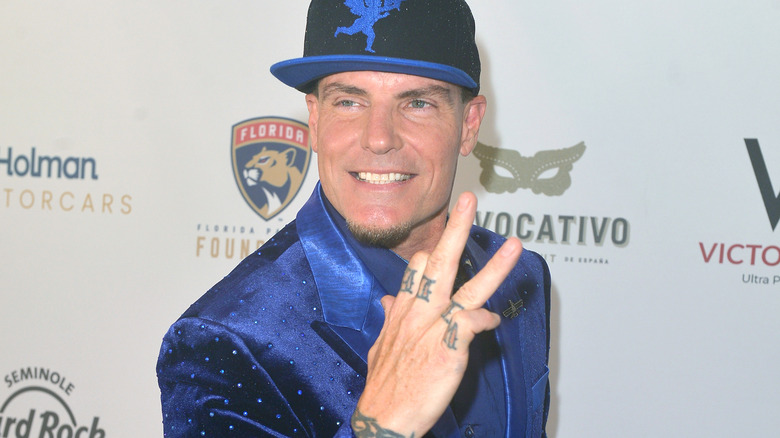 Johnny Louis/Getty Images
Following his 1991 legal situation, Robert Van Winkle was arrested again in 2001. At that time, Van Winkle's wife, Laura Van Winkle, alleged the rap star attacked her while driving in their family car, CBS News reported that year. The couple have since split, per TMZ. Van Winkle claimed much of the incident stemmed from his efforts to keep his wife safe while driving. The couple's children were in the car when the alleged assault happened. After spending one night in jail, Van Winkle was released on bail. He later pleaded guilty to disorderly conduct and agreed to family therapy (via The U.S. Sun).
Then, in 2008, Van Winkle landed in custody again for another alleged domestic dispute — again assaulting his wife Laura — but she later dropped charges, the East Valley Tribune tribune reported. And finally, in 2015, he was arrested and charged with burglary and grand theft. Van Winkle reportedly stole a number of items from an unoccupied home, which he characterized as a "misunderstanding," according to NBC News. The rapper said he thought the items were free to take. In a plea deal, Van Winkle agreed to pay a fine and perform community service in exchange for dropped charges.
If you or someone you know is dealing with domestic abuse, you can call the National Domestic Violence Hotline at 1−800−799−7233. You can also find more information, resources, and support at their website.