The Real Reason Jeff Bezos Wants To Buy An NFL Team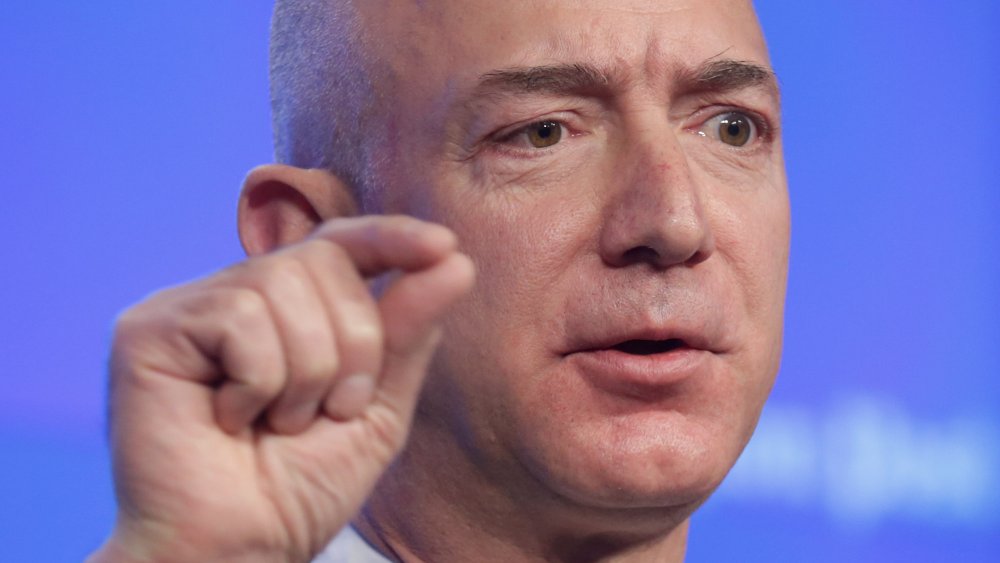 Chip Somodevilla/Getty Images
For most of us, a $100 Keno windfall at the local neighborhood bar and grill means a big splurge. So when you're among the world's richest people of all time, you can afford to flex in bigger, brawnier ways — like buying your neighborhood NFL team. Literally. According to MarketWatch, the Seattle Seahawks stadium is only about 1.5 miles from Amazon's headquarters, and Bezos may have his beady eyes glued to it like a predatory bird on a Chinook salmon.
The Seahawks are valued at $2.7 billion. If he decides to sink his monetary talons into the squad, it would "keep the franchise in the hands of a local tech billionaire," previously owned by Microsoft co-founder Paul Allen, who died in 2018. Of course, there's nothing the common man wants more than the happiness of local tech billionaires.
...has nothing to do with overcompensation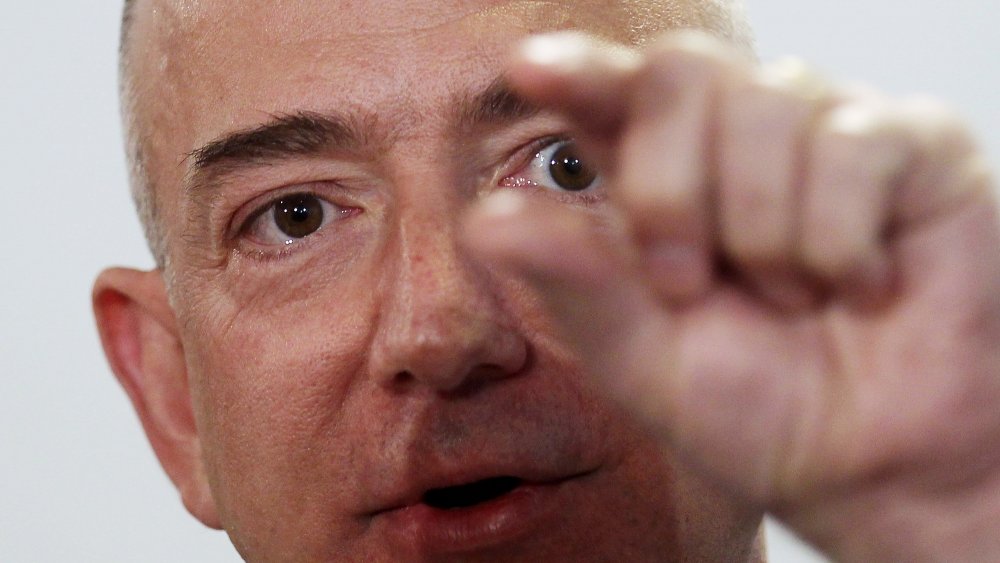 Mario Tama/Getty Images
But Bezos hasn't committed to buying the Seahawks, and could easily afford any NFL team — actually, every NFL team, which would cost around $91 billion. So he pretty much has his pick of the litter. Bezos owns a $23 million mansion in Washington D.C., which might make the Redskins another option. However, the Seahawks seem to be the most likely bet, and other owners approve.
According to CNBC, Dallas Cowboys owner Jerry Jones said "I'd carry him piggyback to get him to the NFL." Metaphorically of course, because Jerry Jones is an old man. 
Support matters, though, as 24 of 32 owners must approve a potential buyer into their "League of Extraordinarily Wealthy Gentleman." So it's a good thing that Patriots owner and cheeseball Robert Kraft is also on board, saying "I'm sure that eventually it would be in everyone's best interests if someone that's as community-oriented as him gets involved in the Seattle situation." Powerful words, Robert. 
Given the support from his peers, and his penchant for yardwork and urban gardening on the weekends, Bezos is practically a shoe-in. Even fellow tech billionaire sports team owner Mark Cuban thinks Bezos fits the (Buffalo) bill of a successful sports franchise owner. "The NFL could probably use him," Cuban said. "He's smart. He's successful. He's got a lot of money. Those would be the requirements." Did we mention dreamy?