Led Zeppelin Wins Big In 'Stairway To Heaven' Case
Danny E. Martindale/Getty Images
During a 1970 NME interview, Jimmy Page hinted that Led Zeppelin had something sublime in mind for their fourth album, but he was reluctant to say what. Per the Guardian, the guitarist preferred to remain noncommittal about the upcoming song "in case it doesn't come off." Luckily, that wasn't the case. Things came together splendidly, and in the fall of 1971, drummer John Bonham let Trapeze member Glenn Hughes have a sneak peek of Led Zeppelin IV. Upon hearing "Stairway to Heaven," Hughes thought to himself, "Bloody hell, this is earth-shattering." Much of the Earth agreed.
Like musical alchemists, Led Zeppelin created gold with "Stairway to Heaven." In 2011, Rolling Stone ranked the song at number 31 on its "definitive list of the 500 greatest songs of all time." According to NME, Classic Rock magazine named Jimmy Page's guitar solo as the greatest of all time. But the track struck some people's nerves. Even Robert Plant had harsh words, remarking, "If you absolutely hated Stairway to Heaven, nobody can blame you for that because it was so ... pompous."
Depending on whom you ask, "pompous" isn't the only P-word that accurately describes the "Stairway to Heaven." In a legal battle that dragged on for years, Led Zeppelin was accused of plagiarism. But instead of going down in flames like the Hindenburg, the band found itself flying high in 2020.
Led Zeppelin gets a whole lotta love in court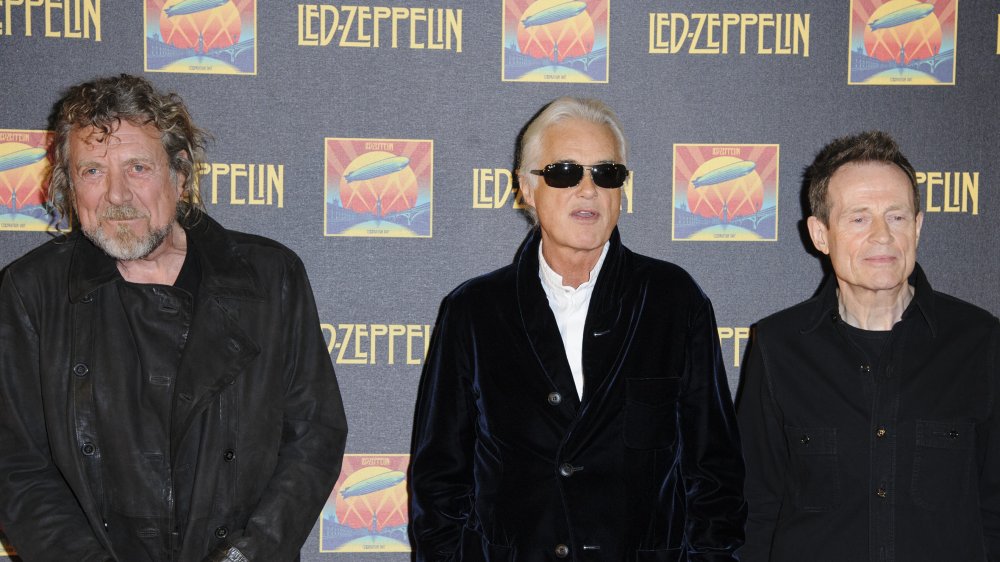 Ben A. Pruchnie/Getty Images
As Rolling Stone recounts, in 2014, Led Zeppelin was accused of ripping off a song called "Taurus." Written by late guitarist late guitarist Randy Wolfe, "Taurus" appeared on the 1968 debut album of his band, Spirit. An attorney for the guitarist's estate, which was represented by British former music journalist Michael Skidmore, alleged that Led Zeppelin ripped off Wolfe's intro. But the band called bull on the "Taurus" claim.
Rolling Stone writes that things got "colorful" in court, but team "Taurus" mostly seemed to see red. Skidmore's lawyer "carried a briefcase that resembled a Fender amp" and attempted to play videos that had already been ruled inadmissible. The jury was legally barred from listening to the original tracks for "Stairway to Heaven" and "Taurus," leaving it up to a music expert to analyze the sheet music. In 2016, the jurors decided in Led Zeppelin's favor, but in 2018, a circuit court ordered a new trial, citing "erroneous jury instructions."
Jurors had been told to disregard the so-called "inverse ratio rule," which states that if a plaintiff can establish that the defendant had "a high degree of access to a certain work," it lowers the burden of proof in copyright infringement claims. However, in 2020, Judge R. Gary R. Gary Klausner hammered the standard, arguing that the rule "defies logic, and creates uncertainty for the courts and the parties." Once again Led Zeppelin was victorious, and thanks to "Stairway to Heaven," the inverse ratio rule took the escalator to hell.