The Tragic Death Of Bob Stinson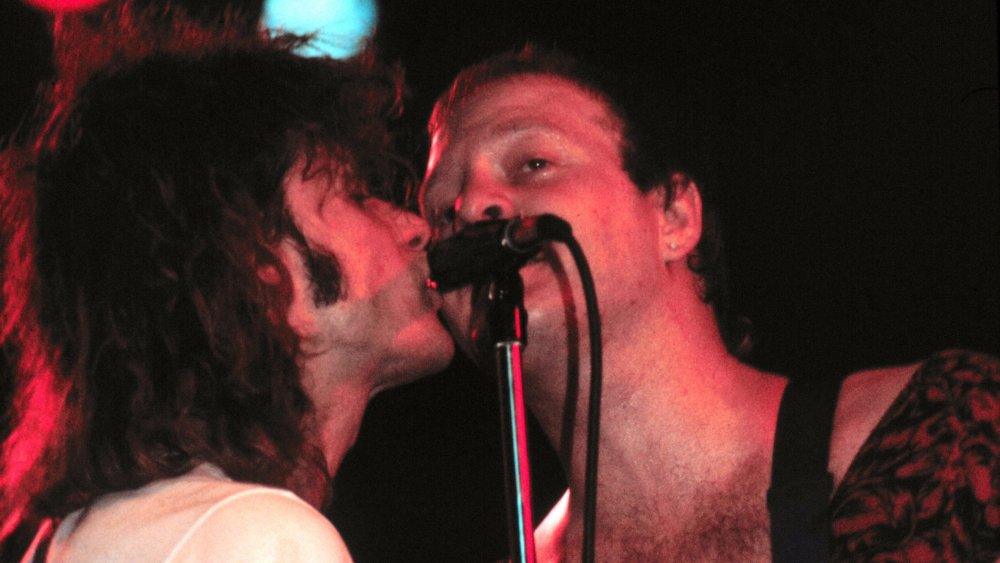 Jim Steinfeldt/Getty Images
While Minneapolis-based alternative rock band The Replacements was known throughout the early 1980s for angsty classics such as "Can't Hardly Wait" and "I Will Dare," the young punks in the group were equally infamous for their copious drinking. As music critic Bob Mehr's biography Trouble Boys: The True Story of the Replacements tells us, the band frequently got drunk twice daily: once on the way to the gig (no one in the band had a driver's license at the time) and again when they got to the venue.
In fact, as Rolling Stone reports, The Replacements were so drunk for their performance on Saturday Night Live in 1986 that guitarist Bob Stinson performed a drunken somersault, tearing his pants and exposing his bare backside. After the show, The Replacements destroyed their New York City hotel room and longtime SNL producer Lorne Michaels received the extensive bill, prompting him to ban the band from returning to the late night variety show.
"They didn't like us too much down there," Bob Stinson later recalled of the gig. "They pretty much ignored us, thinking we would probably crumble — when, in fact, it was quite the opposite."
"We all knew that it was coming"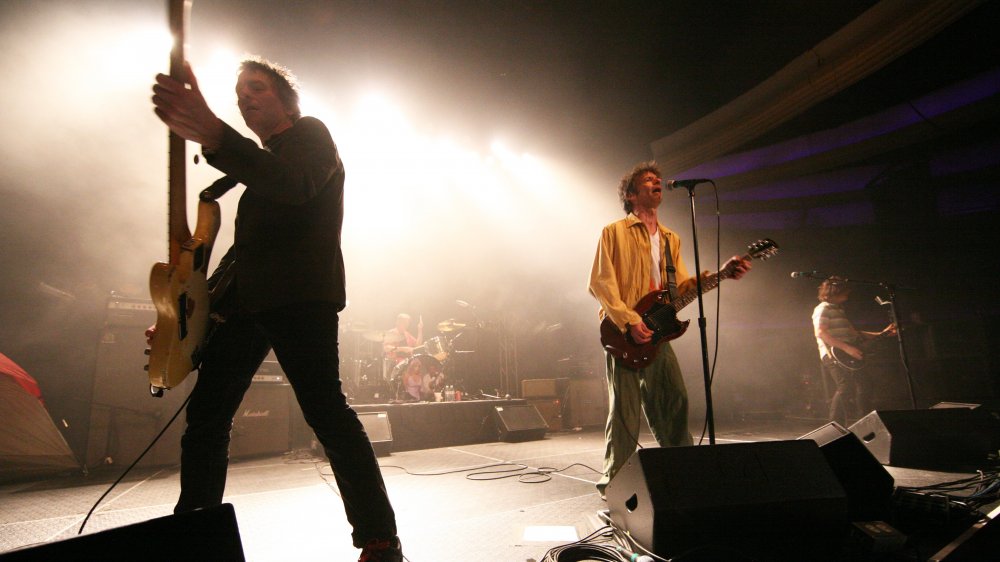 Jim Steinfeldt/Getty Images
But even among the booze-friendly Replacements, Bob Stinson could still out-drink everybody. Soon after the SNL incident, Stinson quit The Replacements, although other band members did make him seek help for his substance abuse issues. Stinson was never again a full-time musician, instead working as a cook in various Twin Cities restaurants and hotels for the rest of his life while appearing onstage with a variety of bands from time to time.
"We paid for him to go into treatment, and he got out and scored some drugs that day," singer Paul Westerberg later told the Pioneer Press. "It was obvious he didn't want to quit, or wouldn't. But we were no angels at the time, either. I think the spectacle sort of took over the band, and we forgot about playing music."
Stinson kept up his partying, eventually leaving his wife, Carleen, and his 6-year-old son, Joey. He did not die from a drug overdose, as is often misreported — an unused insulin syringe was found near his body. As The New York Times reported, in February 1995, the guitarist died of organ failure at the very young age of 35. Stinson's body was found in his uptown Minneapolis apartment by a friend. "We all knew that it was coming, but that didn't soften the blow one bit," Westerberg said. "We knew that Bob led the lifestyle he did. But it hurt as much as if he'd been hit by a truck."