How Soon Could Pfizer's COVID-19 Vaccine Actually Be Available?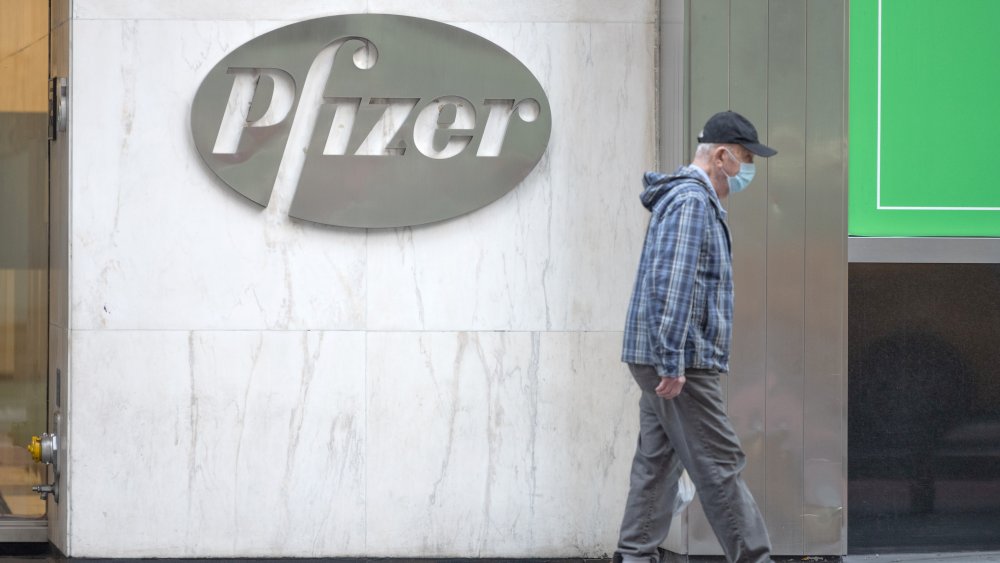 Alexi Rosenfeld/Getty Images
Early Monday morning, drug maker Pfizer published a press release that sent a shockwave of hope across a world reeling from the terrible human costs and economic effects of the coronavirus pandemic. The company announced that the vaccine it has been working hard to produce along with German pharmaceutical company BioNTech has shown very promising results in an early analysis — it could end up being 90% effective in preventing COVID-19. It is not yet known whether the vaccine protects against asymptomatic cases or severe cases of COVID. According to Bloomberg, the news sent stocks around the world soaring to unprecedented highs, including those hit particularly hard by the pandemic, like entertainment and travel companies.
According to The Guardian, Pfizer's CEO Dr. Albert Bourla said, "Today is a great day for science and humanity. The first set of results from our phase 3 Covid-19 vaccine trial provides the initial evidence of our vaccine's ability to prevent Covid-19." He also called the news "a critical milestone" that comes just as the country is starting to see infection rates skyrocket to levels unseen in the pandemic so far. The United States had just reported a record 126,400 cases of COVID-19 in a single day, CNBC reported. The world now watches with renewed hope for what will come next, and wonders how long it will be before we can all get back to our normal lives again. Pfizer is quite optimistic about its chances of getting the vaccine to the public quickly.
Pfizer expects its COVID-19 vaccine could be ready by the end of the year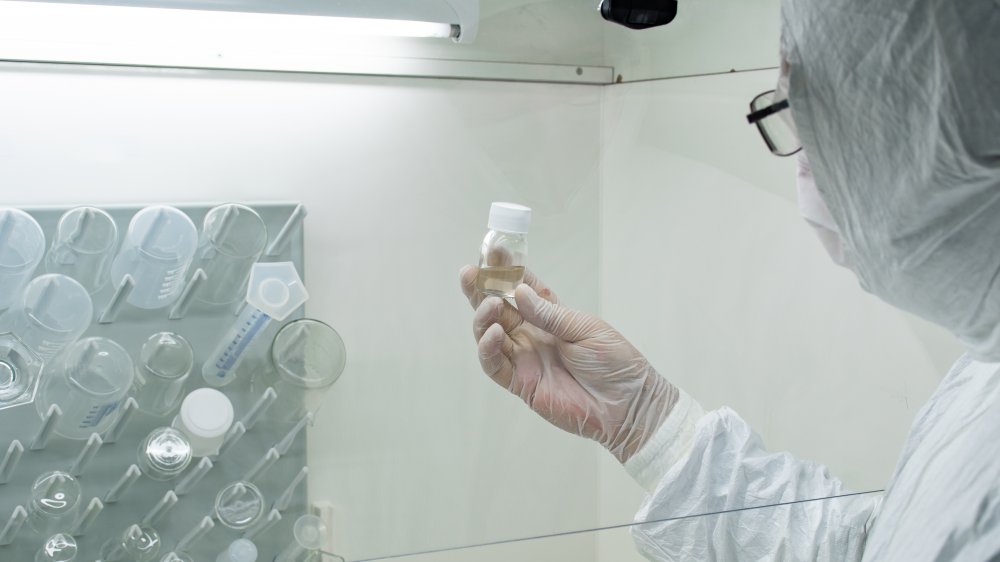 Shutterstock
The New York Times reported that Pfizer is planning on soliciting the Food and Drug Administration for emergency authorization later in November, once it has at least two solid months of safety data collected on the vaccine, which is designed to be administered in two doses. Pfizer executives believe the company could have enough doses to vaccinate anywhere from 15 to 20 million people by year's end. "This is a historical moment," said Pfizer's senior vice president and head of vaccine research and development Kathrin Jansen. "This was a devastating situation, a pandemic, and we have embarked on a path and a goal that nobody ever has achieved — to come up with a vaccine within a year. According to Stat News, as many as 1.3 billion doses — enough to vaccinate over 600 million people — could be made available in 2021.
Pfizer also said that it has not observed any serious health or safety concerns in any of participants in the historically fast-paced study. Such high levels of safety and viral protection would make the company's vaccine as effective as other highly successful vaccines, such as the one for measles (which, despite what the anti-vaxxer movement claims, is a good thing). However, although the news is definitely heartening, we should keep in mind that this is early data, and public safety must remain a priority when it comes to a coronavirus vaccine.
Scientists urge the world to remain cautious about Pfizer's COVID-19 vaccine
Shutterstock
"If that headline number really holds up, that is huge," Ashish Jha, dean of Brown University's School of Public Health, told Stat News. "That is much better than I was expecting and it will make a huge difference." However, despite the promising nature of the results, they come from an early look at a small number of enrollees in the study. The results have not been peer-reviewed by scientists outside the company, nor have they been published in an established medical journal. The 90% mark could change as more data is analyzed. The study has been watched over by independent monitors, but that data has not been released to the public or even provided to the drug makers themselves. The New York Times said that independent scientists have urged caution when it comes to the hype of such encouraging news.
Still, the development is a welcome bit of news in a year rife with depressing headlines. It definitely bodes well for some of the 11 other vaccines currently in late-stage trials that are being tracked by The New York Times. The vaccine in development at Moderna uses a similar strategy as Pfizer's vaccine, and the company expects to have results from its study later this month. For now, a pandemic-weary world hopes that Pfizer and other companies can produce a safe, effective vaccine that will bring one of the world's worst pandemics to an end and get us back to some semblance of normalcy as soon as possible.