The Tragic Death Of MLB Pitcher Tyler Skaggs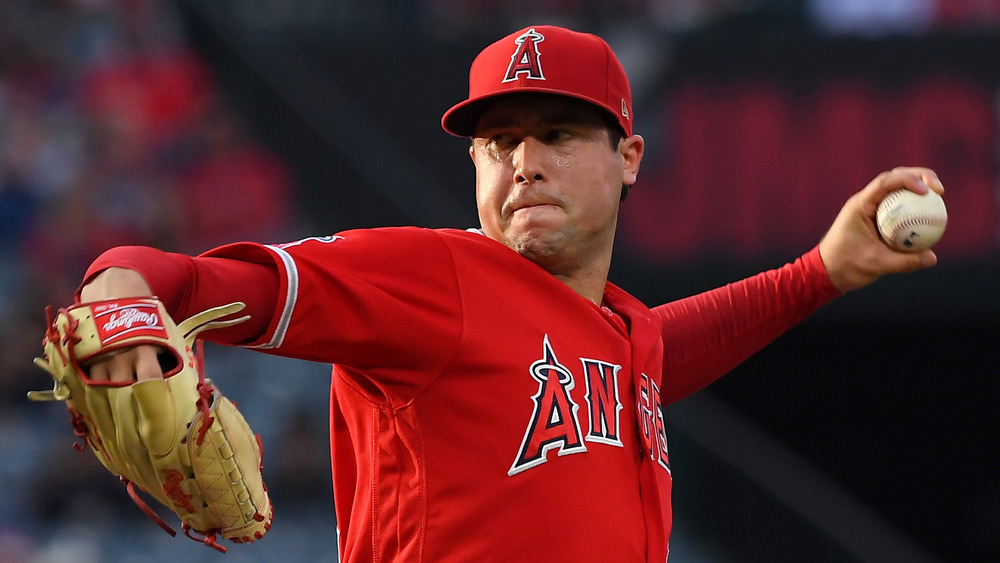 Jayne Kamin-oncea/Getty Images
Well before he was legally allowed to take his first drink or vote, Tyler Skaggs showed signs of greatness in the realm of baseball. As a junior at Santa Monica High School in California, Skaggs struck out 89 batters, walked just 22 and pitched a perfect game, according to the Los Angeles Times. It took only one more year for the Los Angeles Angels to draft the rising star, where he spent the majority of his 10-year career.
Per Baseball Reference, Skaggs' best year came in 2018, with a 4.02 ERA and an 8-10 record. In the following year, he nearly matched his personal wins record with seven by late June, and, soon after pitching against Oakland, Skaggs and the rest of the team headed for Dallas for a four-game series against the Texas Rangers. By all accounts, the 27-year-old was on the fast track to major success, leading the team in both wins and strikeouts for the season. Little did he — or his fans — know that he'd never pitch again.
A tragic discovery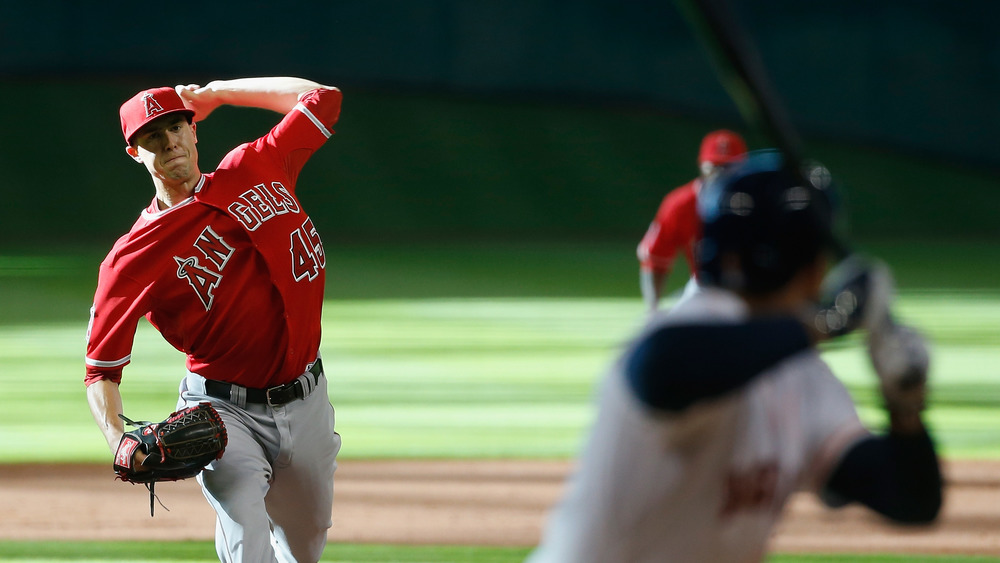 Scott Halleran/Getty Images
Just hours before the Angels were set to face the Rangers, Skaggs was found unresponsive in his Southlake, Texas hotel room on July 1, 2019, according to Sports Illustrated. He was pronounced dead at the scene. Per the Los Angeles Times, an autopsy conducted on Skaggs found a mix of fentanyl, oxycodone and alcohol in his system: a blood alcohol level of 0.12, to be exact. The report concluded that Skaggs choked on his own vomit, and his death was subsequently ruled an accident. It is believed that when he snorted oxycodone, he was likely unaware it contained the fentanyl, the drug that contributed to the death of Prince in an overdose. He was several days short of his 28th birthday.
"Tyler has, and always will be, an important part of the Angels Family," his team tweeted in a statement. "Our thoughts and prayers are with his wife Carli and his entire family during this devastating time."
Following Skaggs' untimely and tragic passing, his family hired attorney Rusty Hardin to investigate the causes of his death, per ESPN. In 2019, an employee from the Los Angeles Angels admitted to providing oxycodone to the pitcher. The team's former Angels communications director, Eric Kay, was indicted in October 2020 on charges related to Skaggs' death. The U.S. Attorney's Office for the Northern District of Texas noted in a statement that, following Skaggs' autopsy, "it was later ascertained that but for the fentanyl, Mr. Skaggs would not have died."