This Is How Van Halen Got Its Name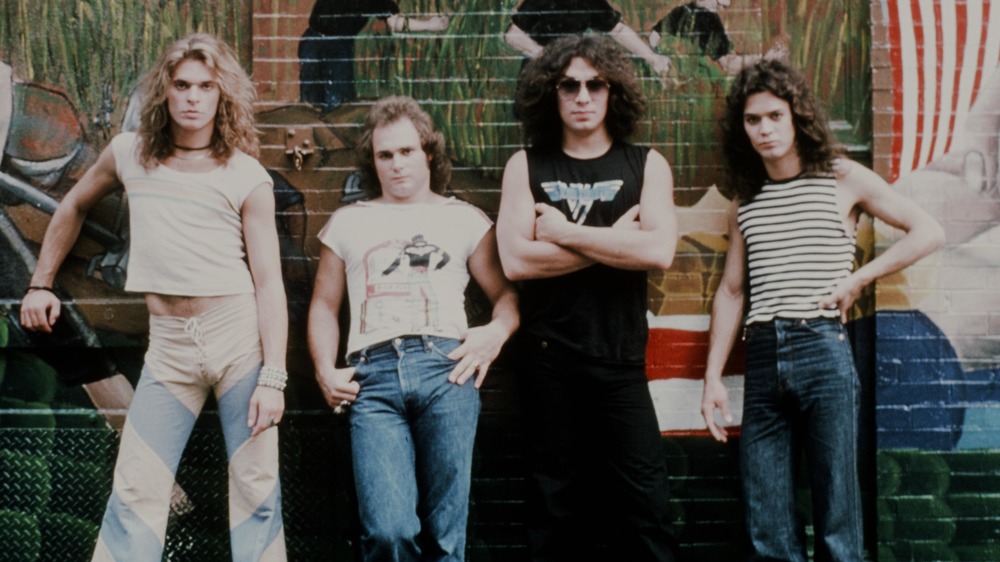 David Tan/shinko Music/Getty Images
As the Rock and Roll Hall of Fame loftily declared, the band with the distinctively Dutch name Van Halen was the cultural key that kick-started the "American hard rock scene into high gear" in the late 1970s. They released their eponymous debut album on February 10, 1978, and it didn't take long for people to start hearing "rock" when they heard the name "Van Halen" – especially when they heard the music of the band's guitar prodigy Eddie Van Halen.
Eddie Van Halen and his brother Alex were clearly the inspiration behind the band's name, but they were not as it happens the ones who pushed for it. As the story goes, that credit goes to the band's new lead singer at the time David Lee Roth. Ultimate Classic Rock explains that Roth saw in the surname an "inherent power," while the Society of Rock adds that Roth felt that their name should have an instant "identity," one unique to their band and reflective of their sound.
Van Halen changed its name a few times actually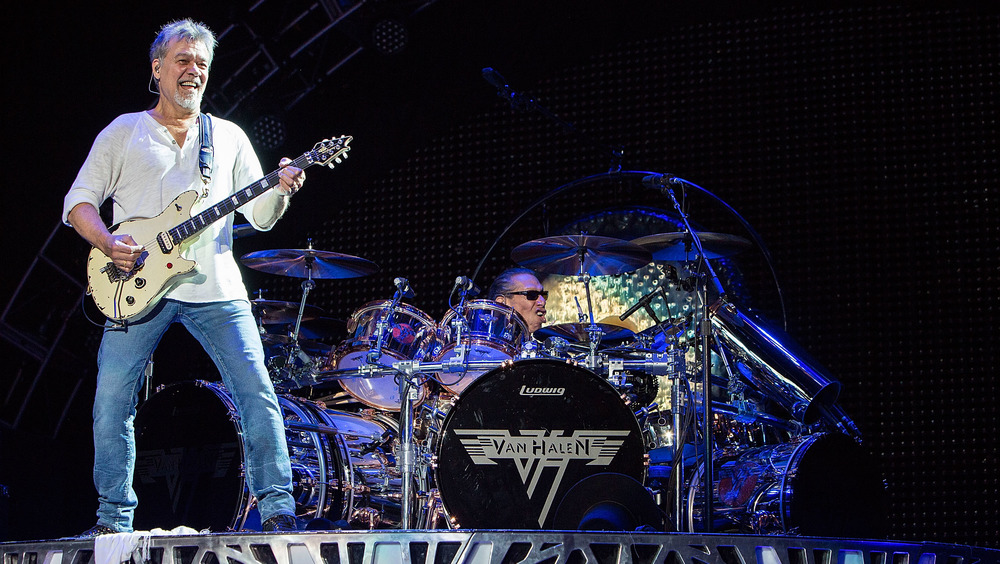 Daniel Knighton/Getty Images
While Van Halen may be synonymous with '70s and '80s rock, the band was this close to being named something entirely different. As a young southern California band in the '70s, playing rock covers at backyard and house parties and small-time gigs throughout Los Angeles County, the group was still working on fine-tuning their own sound, as well as finding their own name.
When they first formed back in 1964, 9-year-old Eddie and 11-year-old Alex Van Halen named their nascent band the Broken Combs. Later on as teens, they would cheekily go as the Trojan Rubber Company. Still later in 1972, when they realized they needed to get serious, they settled on Genesis, according to Ultimate Classic Rock. Of course, they had no idea that there was another group from England with the same name that had formed five years earlier. So, a new name was needed again. This time, the guys decided on Mammoth, which they felt described their sound well: big and loud.
Fast forward to 1973 and the California band learned that Mammoth, too, was taken, following a cease-and-desist letter. A year away from their debut, the band needed yet another name. Per the Society of Rock, the brothers Van Halen were partial this time to "Rat Salad," in a nod to Black Sabbath. Their new singer though, Roth, also known as Diamond Dave, had another idea: Van Halen. That one finally stuck.