Here's How Much The Notorious B.I.G. Was Worth When He Died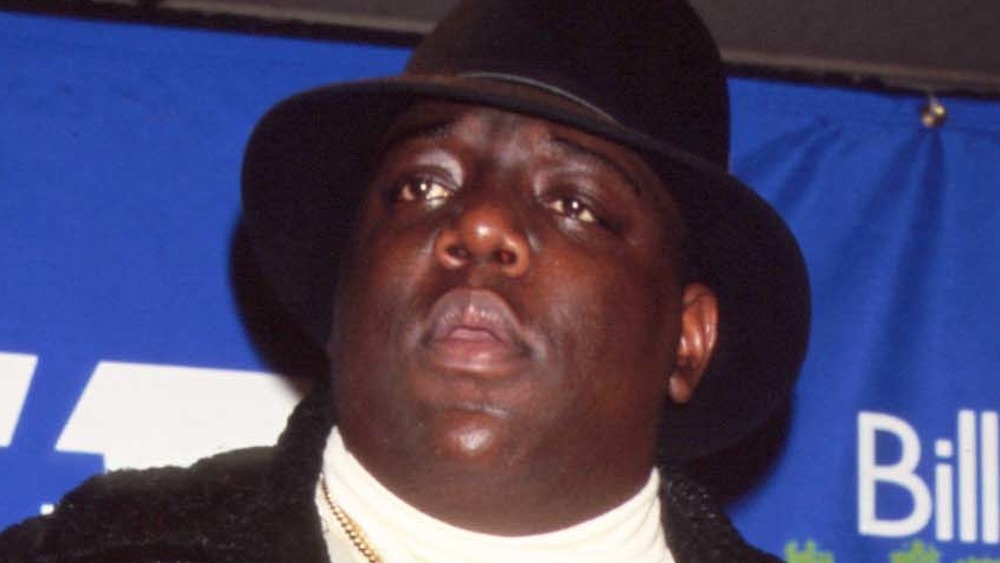 Evan Agostini/Getty Images
Christopher Wallace, also known as the Notorious B.I.G. or Biggie Smalls, died as he had lived, notoriously.
The Brooklyn-born rapper bragged about his excesses and how his fortunes changed since becoming famous. In some of his lyrics, Biggie would talk about his life on the streets, but now he drinks champagne as if it was water.
Biography wrote that Biggie never sugarcoated how tough being in the streets was while not shying away from tried-and-true rap topics like money and fame. Biggie had excelled in English in high school but dropped out at the age of 17. He began dealing drugs in Brooklyn at 12 years old to make money on the side and stepped it up once he left school. In 1989, Biggie went to jail.
But his life changed once he met Sean "Puffy" Combs. Biggie's ability to weave stories made East Coast hip-hop a formidable foe to the West Coast, exemplified by Tupac Shakur and other rappers in the Death Row Records stable. It also made Biggie a lot of money.
By the time of his death, Biggie was one of the most successful rappers in history.
Biggie's albums have gone platinum multiple times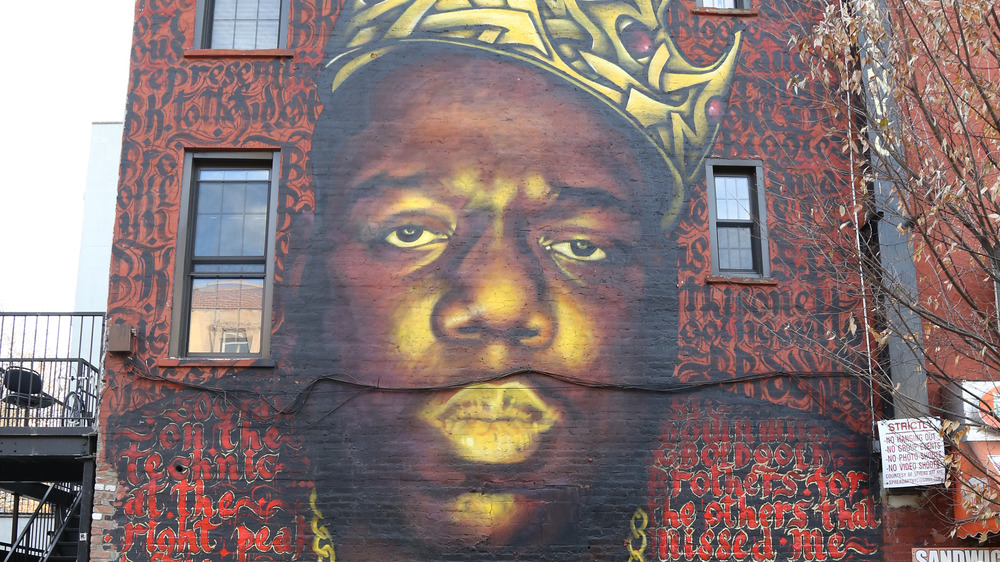 Al Pereira/Getty Images
Biggie Smalls died on March 9, 1997, following a drive-by shooting. As many questions remain about his death, people continue to buy his music.
Billboard reported Biggie lodged his fifth million-selling album in 2018, 21 years after his murder. His biggest selling album is Life After Death, released 16 days after his shooting. It sold 5.36 million copies. Three of his albums, Life After Death, Born Again, and Greatest Hits, all reached No. 1 on the Billboard charts.
Even when he was still alive, his music sold well. His debut album Ready to Die peaked at No. 2, wrote Biography. By 1995, Biggie was the biggest selling solo male artist in the U.S.
After his death, his estate continued making bank. A biopic released in 2009 earned $44 million, and a new Netflix documentary, Biggie: I Got a Story to Tell, dropped on March 1.
But, as the highest selling artist of his time, was Biggie as rich as he claimed? According to Celebrity Net Worth, Biggie's net worth at the time of his death (adjusted for inflation) was $10 million. And now that more media about his life has been released, his estate — controlled by his mother Voletta, his widow Faith Evans, and his former manager Wayne Barrow — has grown to $160 million.
Biggie talked about making it big and leaving the hard life he led. His death was a blow to rap, but true to his word, Biggie made it big.