Why Did You Kill Me?: The Truth About Crystal Theobald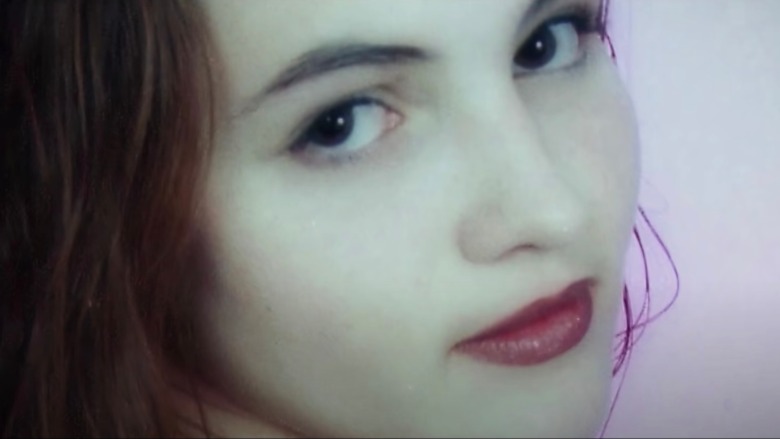 Netflix
On February 24, 2006, 24-year-old Crystal Theobald was shot in the head while riding in a car with her boyfriend and her brother. According to Pop Sugar, the shooter was part of a local gang known as 5150. But Crystal had no ties to gangs or criminal activity. She was just a mother of two young children who was on her way to a 7-Eleven near her house. So why did they kill her?
That's exactly what her mother Belinda Lane and her cousin Jaimie McIntyre aimed to find out. So they created fake Myspace accounts using photos of their deceased loved one and began contacting members of the 5150 gang. When gang member William "Jokes" Sotelo saw that a cute young woman named "Angel" was writing him, he quickly responded. Lane invited him and others a fake "end of the world party" on June 6, 2006 (as The New York Times reported back then, the date's resemblance to the devil's number, 666, had people prophesying apocalypse), to bring the gang members together in order to shoot and kill them. "I was obsessed with it," she said, according to The Sun. "I knew how to make it look like this girl on Myspace is real. It looked like I belonged. My typing was acting." Then, a day before the fake party, Lane could no longer hold back. "Why did you kill me?" she wrote Sotelo. "You don't even know who you killed."
Her mother's investigations helped bring Crystal Theobald's killers to justice
Although she'd blown her cover in her online chat with Sotelo, Lane (pictured above) was still able to bring the men responsible for Crystal's murder to justice. According to Radio Times, she learned the gang members' addresses, and went to their homes to take photos of their vehicles. This helped lead to the arrest in 2007 of Julio "Lil Huero" Heredia, the man who pulled the trigger. Sotelo had been the one driving the white Ford Expedition that Heredia had gotten out of before firing on the car Crystal was riding in. Heredia was sentenced to life in prison in 2011.
As The Press-Enterprise reports, Lane got a tip on Facebook that Sotelo had absconded to Mexico. She gave the information to the police. The FBI then worked with Mexican authorities to locate Sotelo south of the border. He was arrested by Mexican police in central Mexico in May 2016 and immediately extradited back to the United States. According to NBC, he pleaded guilty to voluntary manslaughter, a plea deal that saw prosecutors drop the more serious charges of murder, attempted murder, and shooting at an occupied vehicle.
As for Belinda Lane and others in Crystal's family, they can clearly mark a point in which their good times came to an end: the day of her murder. Crystal's case and Lane's investigation are now the subject of the new Netflix documentary Why Did You Kill Me?