The Heart-Wrenching Death Of Olympia Dukakis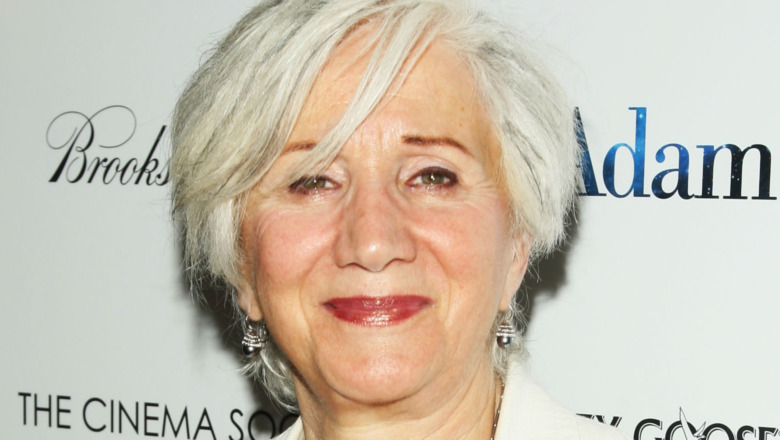 Stephen Lovekin/Getty Images
Sadly, "Moonstruck" actress and director Olympia Dukakis has died. The actress was 89 when she died on Saturday in New York, according to her brother Apollo's Facebook post. "After many months of failing health, she is finally at peace and with her [husband] Louis."
Dukakis was born in Lowell, Massachusetts on June 20, 1931. She grew up poor with parents who immigrated from Greece and stressed education and hard work. Her father was a lawyer but after the Depression could not continue in that line of work so he launched a drama club to put on Greek plays. She went to Boston University where is she became a fencing champion and also played tennis, basketball, and ping pong. She also worked as a physical therapist in order to get her Masters in Theater Arts.
Dukakis was interested in acting early on and made her Broadway debut at 30 in "The Aspern Papers" as an understudy. She was in "Rose," a one-woman play in 1999 at the National Theatre in London and again on Broadway in 2000. While she waited for fame, she became a founding member of the Whole Theater in Montclair, New Jersey and the Charles Playhouse in Boston Massachusetts (via IMDb).
Olympia Dukakis got her big break late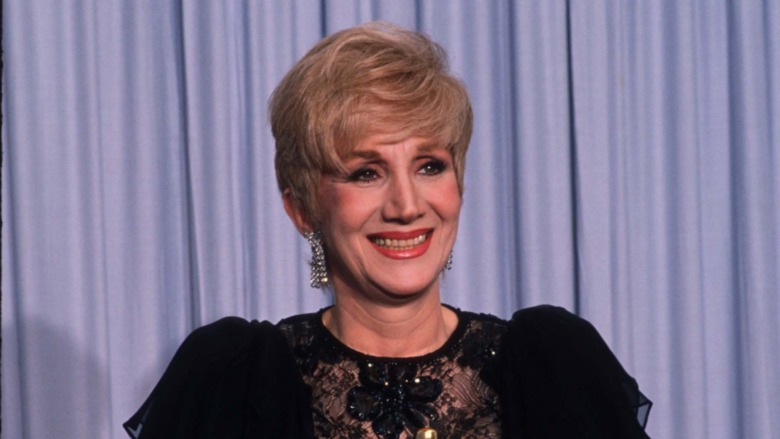 John T. Barr/Getty Images
Olympia Dukakis came into fame much later than most actors at the age of 56 when she was cast as Cher's mother Rose Castorini in Norman Jewison's 1987 movie "Moonstruck," for which she earned a Golden Globe. She was also honored by the Los Angeles Film Critics Association and the National Board of Review (via The Hollywood Reporter). Dukakis was most known for her roles in "Mr. Holland's Opus," her scene-stealing role as Claire Belcher "Steel Magnolias," and as a transgender landlord Anna Madrigal in the miniseries "Tales of the City." She also directed several films.
She was married to Louis Zorich for 55 years until he died at age 93 in January 2018. Dukakis is survived by her children, Christina, Peter, and Stefan. She is also 1988 presidential candidate Michael Dukakis' first cousin.