Here's What You Should Do If You Win The Lottery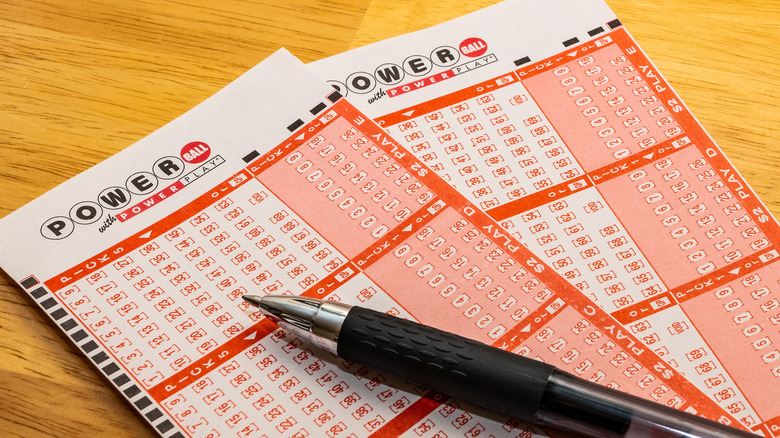 Shutterstock
Winning the lottery is a daydream that millions across the world have had — whether to remedy financial troubles, indulge the desire for a more extravagant lifestyle, or just a fantasy of beating the odds. While lotteries have existed in some form across the world for centuries, the modern American lottery system has its origins in Puerto Rico. The modern lotto began there in 1934 originally as a fundraising effort to increase medical aid to the island (via Smithsonian Magazine). In the decades since, few have been able to redeem their tickets for millions of dollars but even fewer have done so with the necessary foresight to keep as much of their winnings — and humanity — as possible. 
As much opportunity (theoretically) awaits those who play the numbers, the habit can also be unimaginably destructive for those who actually do win. Manipulative friends and relatives, divorce proceedings, and drug addiction are issues that have caused some of the lottery's biggest winners to lose everything they truly value. While the future is just as much of a gamble as the lottery, there are steps that can be taken to avoid the hassle should you win, so take note!
After winning the lottery, it's best to be as budget-minded as possible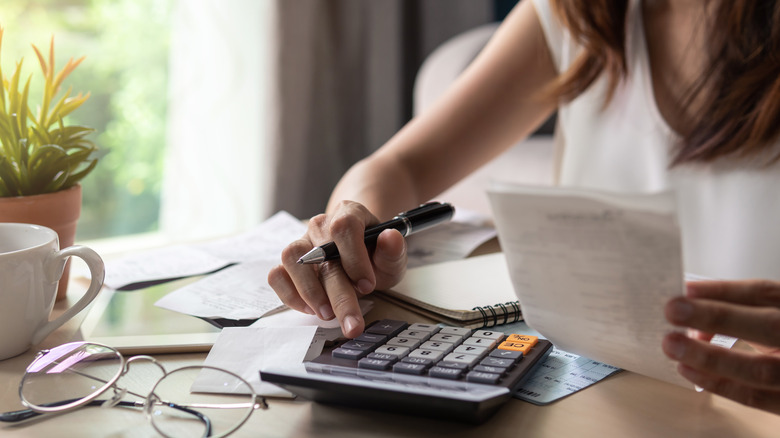 Shutterstock
In order to maintain personal and financial stability after winning, it is important to remain cautious in both your personal and financial lives. Taxes, for example, are one of the biggest drains on lottery winners, as there are all manner of federal, state, and local taxes that come with such money. According to Forbes, securing your assets, paying off any and all debts, frugal spending, and employing carefully vetted financial advisors to help manage your funds are some of the best things that can be done to ensure long-term security.
Just as important however, is how you and the people in your life maintain yourselves after the money comes in (via State Farm). If anonymity to the public is not possible, vague acquaintances and relatives will pop just as easily as prospective thieves to secure money for themselves. Knowing who to trust is critical, as both you and those with whom you share the money with can be led down self-destructive paths. Seeking help for any addiction issues and retaining a productive source of income are some of the best ways to maintain mental and physical health after such a dramatic change.