Second Jessica Jones Trailer Hits The Internet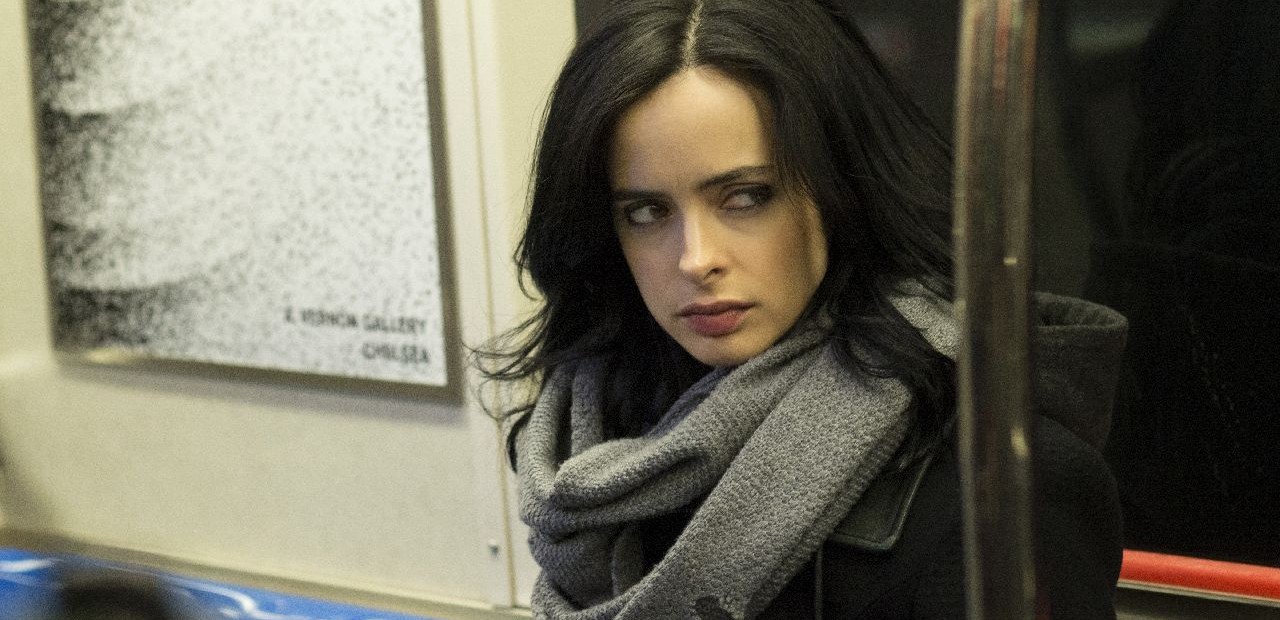 The second full-length trailer for Marvel's new Netflix series Jessica Jones hit the Internet today; emphasis on the word "hit," as the new clip features the title character hitting everything in sight, including the bad guys, the bottle, and the sheets. And not necessarily in that order.
Costumes? Sorry, kids, but the grownups are talking now.
Ten days in advance of its November 20 debut, the new Jessica Jones trailer digs deeper into the relationship between Jones (Krysten Ritter), a hard boiled private detective with superpowers, and bartender Luke Cage (Mike Colter). Who, you know, might just also have some superpowers of his own.
The clip also teases Jessica's dark past, personified in the form of Kilgrave (David Tennant), a sadistic psychopath with the ability to control minds. Tennant doesn't get much screen time in the new trailer (sorry, Doctor Who fans!), but Kilgrave's fingerprints are all over it, as Jones struggles to cope with his literal mind games. Plus, the clip also gives us more glimpses of Jones putting her powers to use, both for good (punching out crooks), and evil (under Kilgrave's sick influence).
If this new trailer is any indication, it looks as though Jessica Jones is about to take us places no superhero show or movie has gone before, making even Daredevil look tame by comparison. But don't just take our word for it. Take a look for yourself:
[Via
YouTube
]