Shia LaBeouf Is Screening His Movies In New York City In One Sitting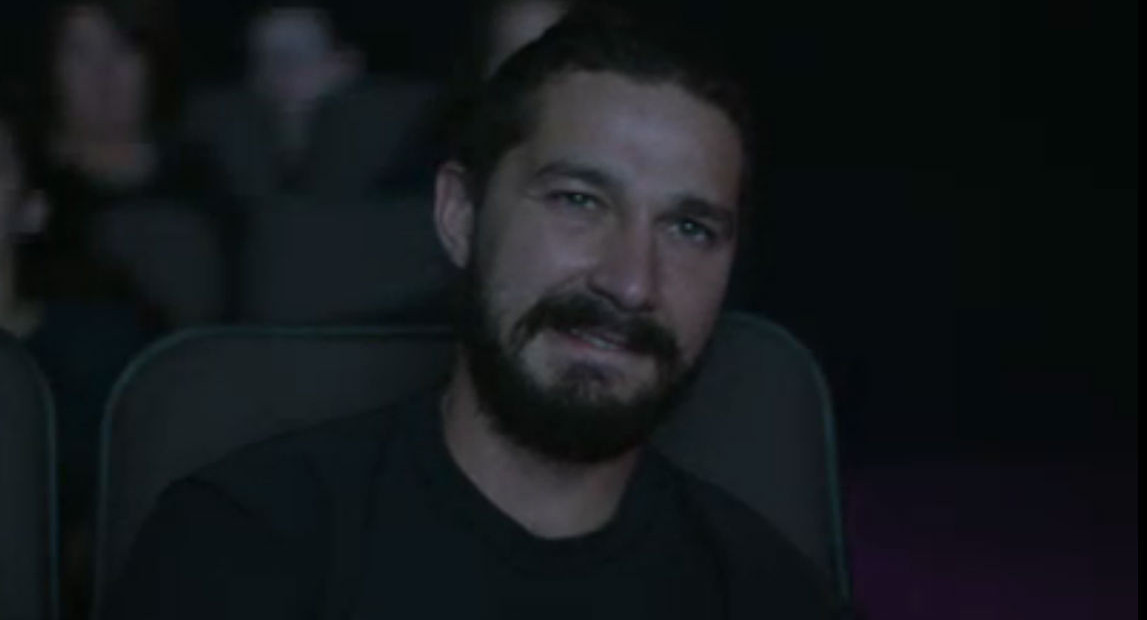 Halloween may have come and gone, but it looks like the fright fest is still in full swing over at the famous Angelika Film Center in New York City.
According to a press release sent out Tuesday, troubled actor Shia LaBeouf is in the midst of a three-day performance art piece in which he is screening his entire filmography in reverse chronological order. LaBeouf will physically be in the theater watching his movies, which makes the project sound all the more creepy. Anyone in New York is invited to stop by the Angelika to see LaBeouf perform the piece, aptly titled #ALLMYMOVIES. The "art collective," as they're calling it, is free admission, and is running 24 hours straight through Thursday. In other words, New Yorkers: choose your hours carefully.
Of course, this being the age of the Internet, anyone outside the New York who's foaming at the mouth over the thought of watching Shia LaBeouf watch Holes can catch a live stream of the event via the digital-art site, NewHive.com.
Note: I tried to stream the event, but unfortunately (thankfully?), the website wasn't working.
#ALLMYMOVIES, which marks yet another collaboration between the actor and artists Rönkkö and Turner, is just the latest in a string of bizarre stunts that LaBeouf has pulled over the years.
In 2014, LaBeouf sat in Los Angeles' Stephen Cohen Gallery with a brown paper bag over his head, as part of his #IAMSORRY performance piece. The high-profile stunt was criticized by many and, worse, never actually explained.
In October 2015, LaBeouf was also arrested on charges of public intoxication in Austin, Texas. The arrest came a little over a year after LaBeouf was taken out of Studio 54 in handcuffs after disrupting a performance of Broadway's Cabaret. Suddenly, James Franco is beginning to look normal.
The clever folks at Gothamist obtained a full rundown of the schedule for #ALLMYMOVIES. Wednesday's highlights include Wall Street: Money Never Sleeps, Indiana Jones and the Kingdom of the Crystal Skull and Bobby; Thursday's includes I, Robot and, perhaps most depressing of all, The Even Stevens Movie.
[Source: Variety]