Kylie Jenner Wants To Be A Rapper Now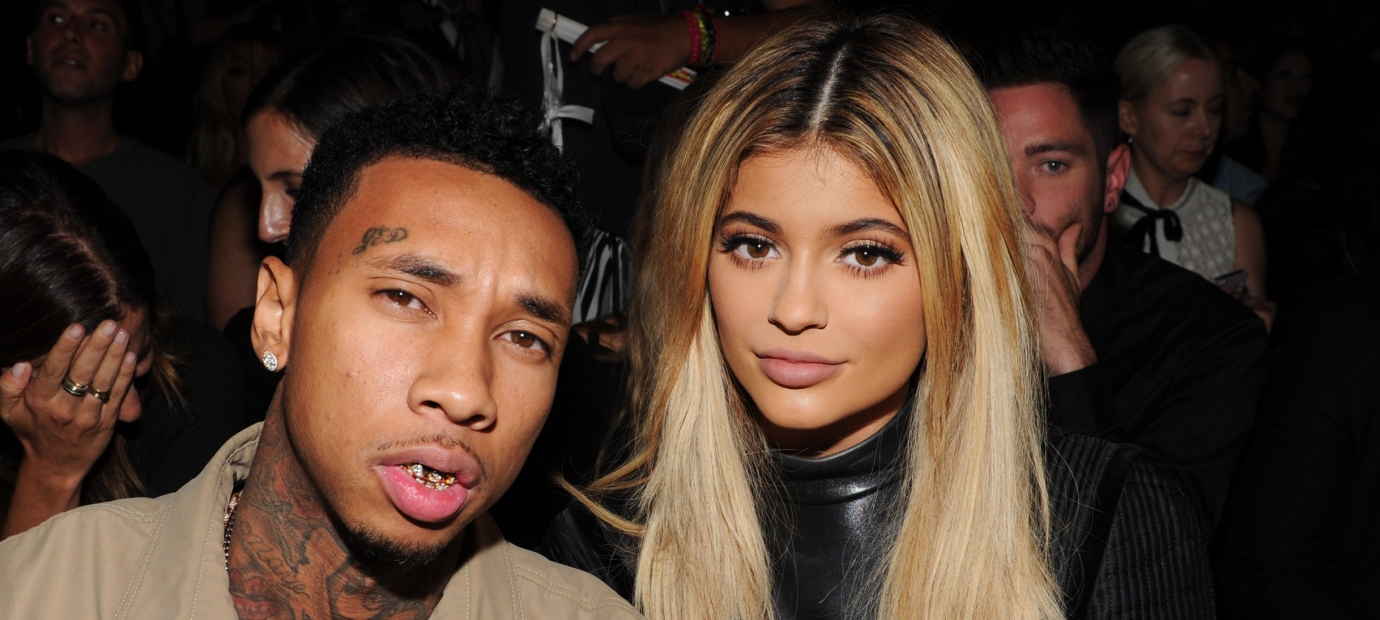 Kylie Jenner has career aspirations, yo! The puffy-lipped, famous-for-being-famous reality star and the youngest fruit of Kris Jenner's fertile womb allegedly has designs on being a rapper. Yes, you read that right. Kylie Jenner wants to be a rapper. Anyone else ready to christen her Kylizzle the Rhyme-Spitter?
Jenner wants her boyfriend, rapper Tyga, to aid her in her quest of launching a rap career. Star reports that the teen has her man's full support, as he "actually thinks Kylie has some talent, but tells her she needs to polish her lyrics before he'll agree to do a song with her."
Wait, Jenner is writing lyrics? And Tyga thinks she has some mad rap skills? Well, hey! At least that makes one of us.
A source reportedly told the gossip rag that "Kylie wants to be a rapper—she loves Iggy Azalea and thinks she could be on her level, with Tyga's help."
Let's break down the fact that Jenner aspires to follow Azalea's lead. Sure, the Aussie rap vixen had the smash of the summer of 2014 with "Fancy," but her career trajectory is not exactly one that deserves emulation. At this point, she's a one-hit wonder with a canceled tour due to low ticket sales, not a legit rap icon. She's been the much-maligned target of criticism for appropriating a genre. If she even gets to a sophomore album, we'll be shocked. So perhaps K. Jenner needs to realign dat focus.
It's ironic that Jenner looks to a pop act like Iggy Azalea as a source of inspiration, when Kanye West, largely considered a genre visionary, is her brother-in-law. Her sister Khloe Kardashian dated French Montana, also a rapper. Those would be much better sources of inspo.
[Source: Star Magazine]