Snowpiercer TV Series On Track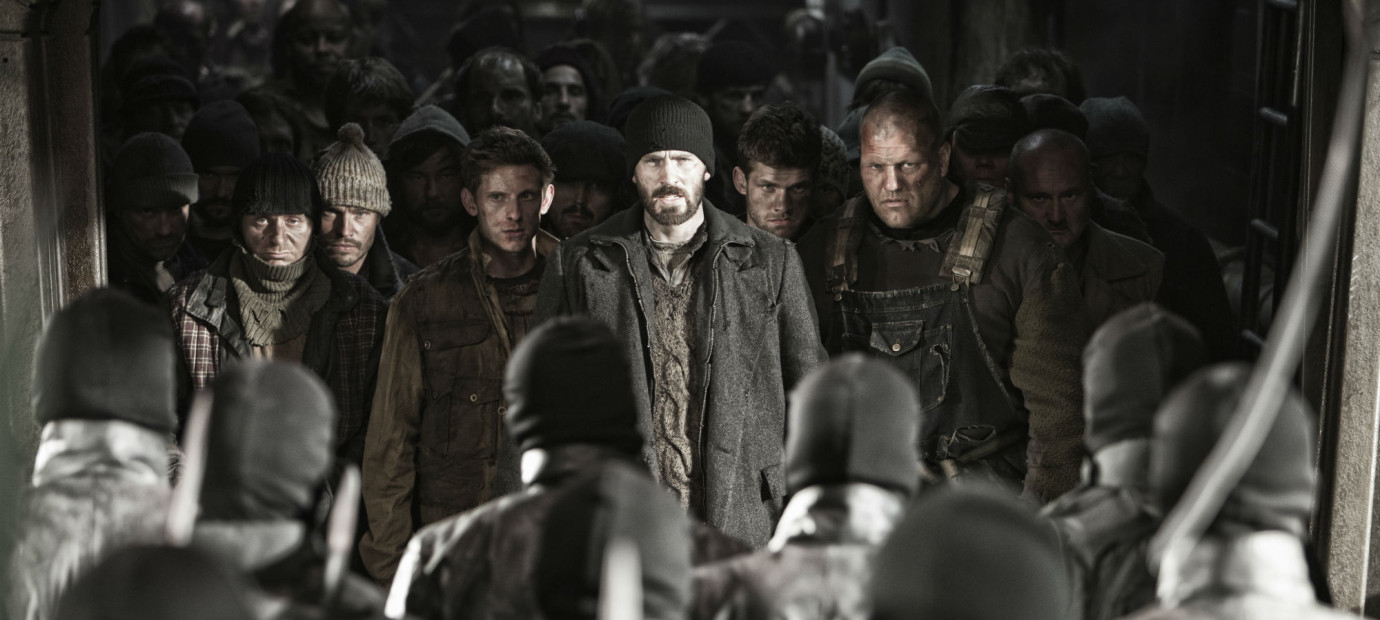 If there's an action movie that enjoyed any kind of success in theaters, don't be surprised when you hear that some exec has optioned the thing for a television adaptation. Such is the case for Snowpiercer, the English language debut for South Korean director Bong Joon Ho, according to the Hollywood Reporter on Wednesday.
For those who missed it, Snowpiercer stars Chris Evans as a young revolutionary in an ice-covered, post-apocalyptic world. The surviving population lived on an ever-moving train, with the lower classes living and toiling in the rear cars, and the rich bourgeois oppressors enjoying the high life in the front cars. There are scenes featuring over-the-top violence, bugs, a train rave, and a truly excellent fake teeth in Tilda Swinton's mouth. It was a strange movie.
The film debuted in Bong's home country of South Korea in 2013, and became the tenth highest grossing movie in the country. In 2014, after the film's limited release in the United States garnered heaps of critical praise, Snowpiercer enjoyed a wider theatrical release and currently has a 95 percent rating on Rotten Tomatoes.
The report says that the beginning stages of the series is in the works over at Tomorrow Studios, and that the script duties are being handled by Josh Friedman, who has previously worked on Sarah Connor Chronicles, otherwise known as "that Terminator show with River Tam and Cersei Lannister." Yeah, that one.
Said Friedman on his new gig:
"I couldn't be more excited for the opportunity [...] I'm a huge fan of director Bong's films, especially Snowpiercer. It's great the way the best sci-fi is great—thoughtful, political, funny, scary and sly. And it's on a train. A big f***ing train. What more could you want?"
Indeed. It is on a train. That is a true statement, Josh Friedman. Fans of trains—specifically big effing ones—are probably just as excited as you are about this news. Hooray for trains!
But that brings us to confession time: I didn't really like Snowpiercer. The movie, which can be adequately described as "1984 on a train," aspired to transcend its role as your typical action movie. That attempt in and of itself was enough to convince some fans that the movie was actually really good. To me, it felt pretty ham-fisted and ultimately predictable. Still, it was definitely memorable.
Was it good enough to spawn an entire television series? Especially considering the movie's ending (spoiler alert—the train derails and everybody pretty much dies)? I'm not so sure. But then again, we got TV shows based on Minority Report and Limitless in the same year, so if nothing else, we know that television execs are desperate enough to try anything once.
[Source: The Hollywood Reporter]