Someone Buy Me The Han Solo Blaster Flask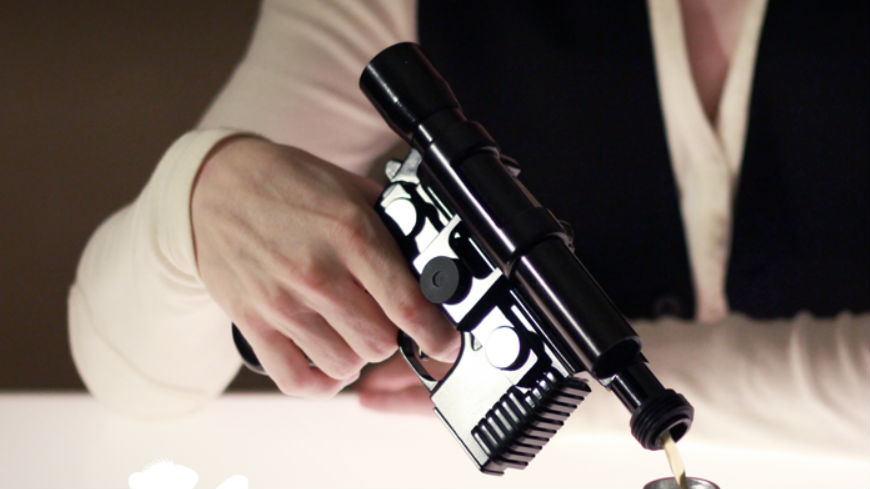 All hardcore Star Wars fans know that Han actually shot first. But thanks to some enterprising entrepreneurs, we now know that shot was actually a shot of Jack Daniels. This gives a whole new meaning to getting blasted.
Yes, courtesy of the geniuses at Insignificant Fish Industries, purveyors of pop culture merchandise, the world now has a prototype for the greatest thing we never knew we needed: a drinking flask disguised as Han Solo's iconic blaster.
Holding up to 4.4 ounces of your favorite Corellian libation, the Han Solo blaster flask isn't just stylish, it's also functional, as the gun barrel unscrews to become a fully armed and operational shot glass. Plus, there's just something deliciously right about a Han Solo themed collectible being used to smuggle contraband.
Unfortunately, for now the blaster blaster is simply an unproduced prototype, as IFI doesn't actually have a license from Disney to sell Star Wars merchandise. But who knows? Maybe if there's enough of an internet uproar, Disney will see the light and cave to our demands. After all, this blaster has brought down empires even bigger than Disney before.
[Source: Insignificant Fish Industries]