Missy Elliot's First Video In Years Is Here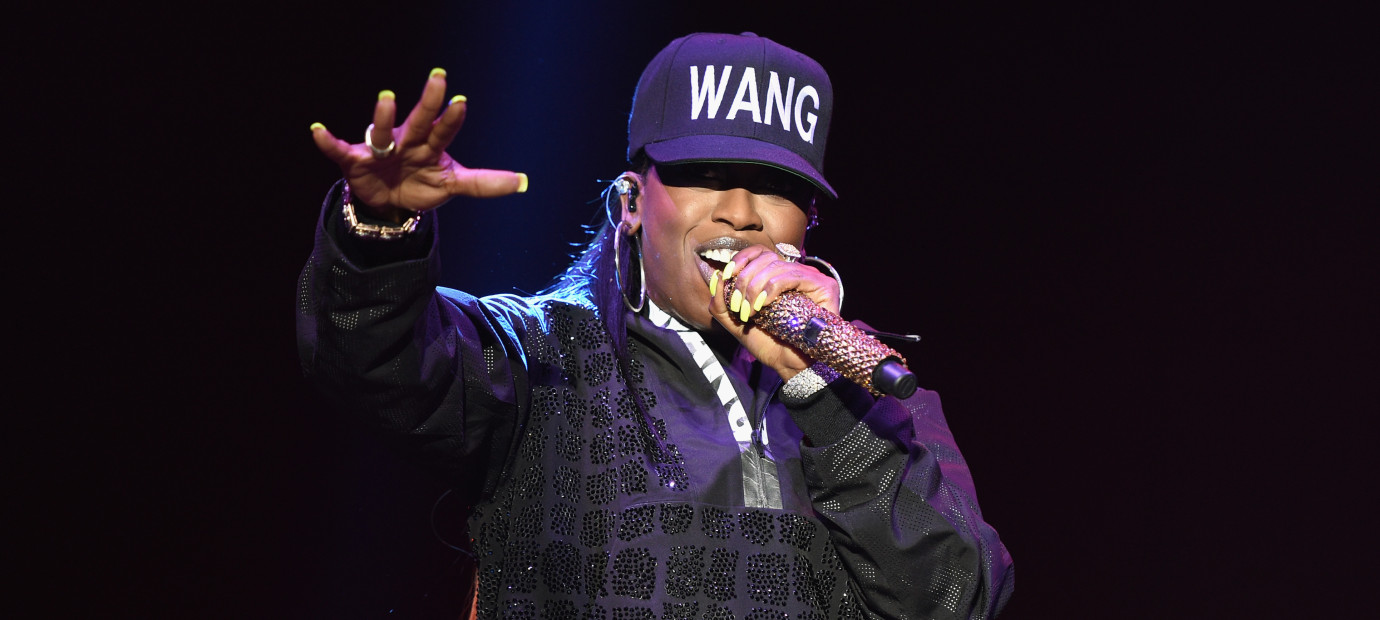 To say that Missy Elliott is merely "back" would be a serious disservice to the former reigning queen of hip-hop. Sorry Nicki Minaj, Iggy Azalea, and all the other chart-topping rap vixens that have been dominating the landscape during Elliott's self-imposed exile from the scene. The glossy-lipped goddess dropped her new video for "WTF (Where They From)" and it's flawless. It's also clear she is ready to reclaim her place atop the hip-hop food chain with a dope song and a legit video. Everyone else needs to take a seat. In fact, they need to take several.
While hitmaker Pharrell Williams drops by and spits a few rhymes for his funked out feature, the song is all about Missy, who has been quiet for about a decade-plus while battling health problems. She emerged from her semi-retirement at the 2015's Super Bowl XLIX, performing with Katy Perry. But that was just a singular moment in a spectacle.
Now, however, it's her time and she's rocking her own song and her own video. It's like no time has elapsed. She gets her groove on with her crew, rocking a disco ball ensemble, including to-die-for, glittery silver lips. Elliott's urban street chic style is also hotter than ever, with her athletic-inspired ensembles. Throughout the clip, the rapper rocks a bob, blue lipstick, white lipstick, blinged out glasses, and her megawatt smile. Oh, and of course she's killing it with her kicks. She's all about the sneakers.
There's even a Missy marionette and a Pharrell puppet! And they dance better than most people up in the club. See what I mean about perfection?
The song itself has the same vocal cadence and beat pattern as her smash 2002 hit "Work It," complete with some similar nonsensical lyrics and beats that seriously won't quit... even if it was 5 o'clock. But this is not a throwback that relies too heavily on her past achievements. It's Missy Elliott in the here and now. And she slays. So yeah, everything about the song and the video is perfection.
Everyone else needs to just mic drop. The queen is back.