All American Idol Judges Coming Back For Final Season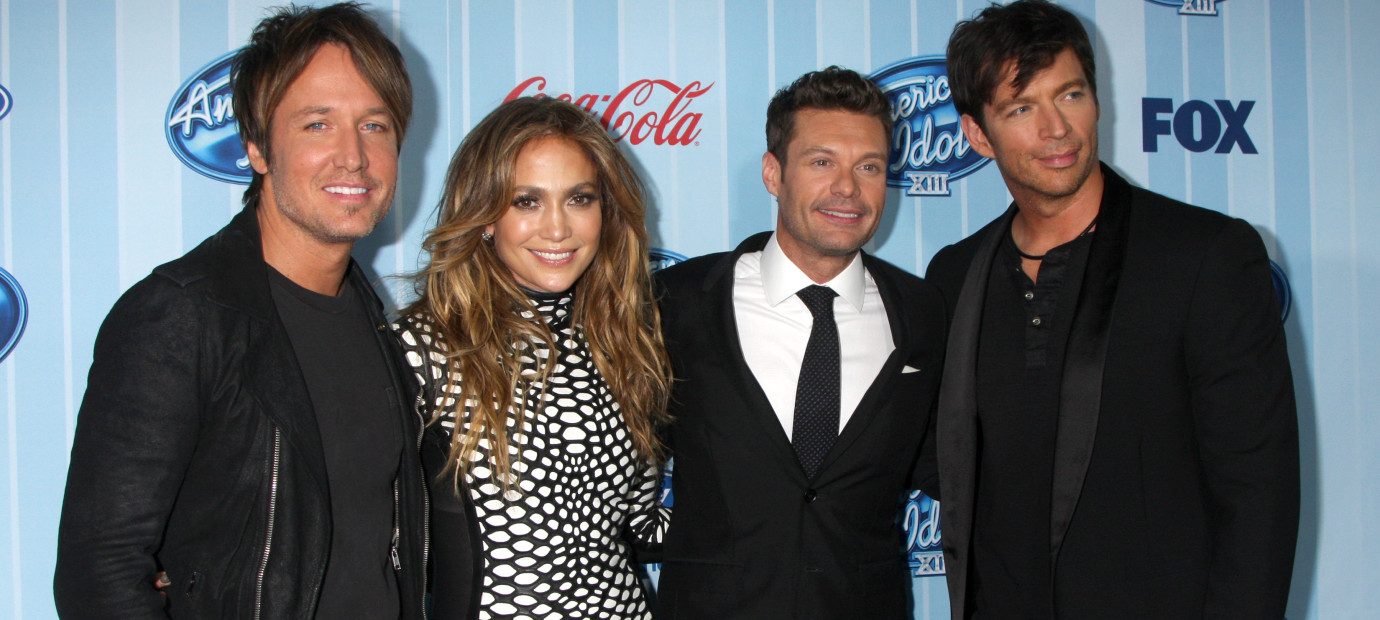 American Idol will wrap its series up for good this season, and it's not a moment too soon. This dog and pony show has been running on fumes for several seasons and hasn't produced a legit star since country crooner Scotty McCreery back in 2011. However, there is good news for hangers on, er, longtime lovers of the reality show that was responsible for a miserable and oversaturated TV trend. All of the former judges, including the original judging panel, comprised of Simon Cowell, Paula Abdul, and Randy Jackson, will return at some point for the show's victory lap.
But this begs a question. Will co-host Brian Dunkleman, who left after the first season, make a cameo? Anything less would be uncivilized. It's not like his dance card is full; leaving Idol was essentially career suicide and not a slam dunk(leman) move.
Host Ryan Searcrest, the anti-Dunkleman who has been with the show from the beginning and became a household name because of it, revealed the news to E! Online about the imminent return of the judges:
"We will have the former judges back. The plan is to have all of them back. They've all considered it and I think are enthusiastic about coming back and saluting the show."
Other former judges are a Hollywood "Who's Who." Ellen DeGeneres, who bolted because she just didn't have it in her to destroy hopes and dreams, briefly sat on the panel, as did Aerosmith singer Steven Tyler, who injected a massive dose of rock 'n' roll soul and bad puns into the competition and proceedings. Songwriter Kara DioGuardi—who?—also served as a judge, as did Mariah Carey and Nicki Minaj, who instigated internal drama rather than ratings. It was too much diva drama for the viewership, since their (possibly orchestrated) bickering took the focus off the wannabes competing for a shot at Idol glory.
The current judging panel is comprised of Jennifer Lopez, Keith Urban, and Harry Connick, Jr. They will all be there to send the show off into the sunset and J. Lo affirmed her position that the she won't get territorial or engage in a turf war with the returning judges. That's too bad. I'd love to see her go mano a mano with Cowell. Or at least have her and Carey battle over who has the cuter set of boy-girl twins.
Buh-ring it, Idol.
[Source: E! Online]