Why Is Colbert In 3rd Place Behind Kimmel?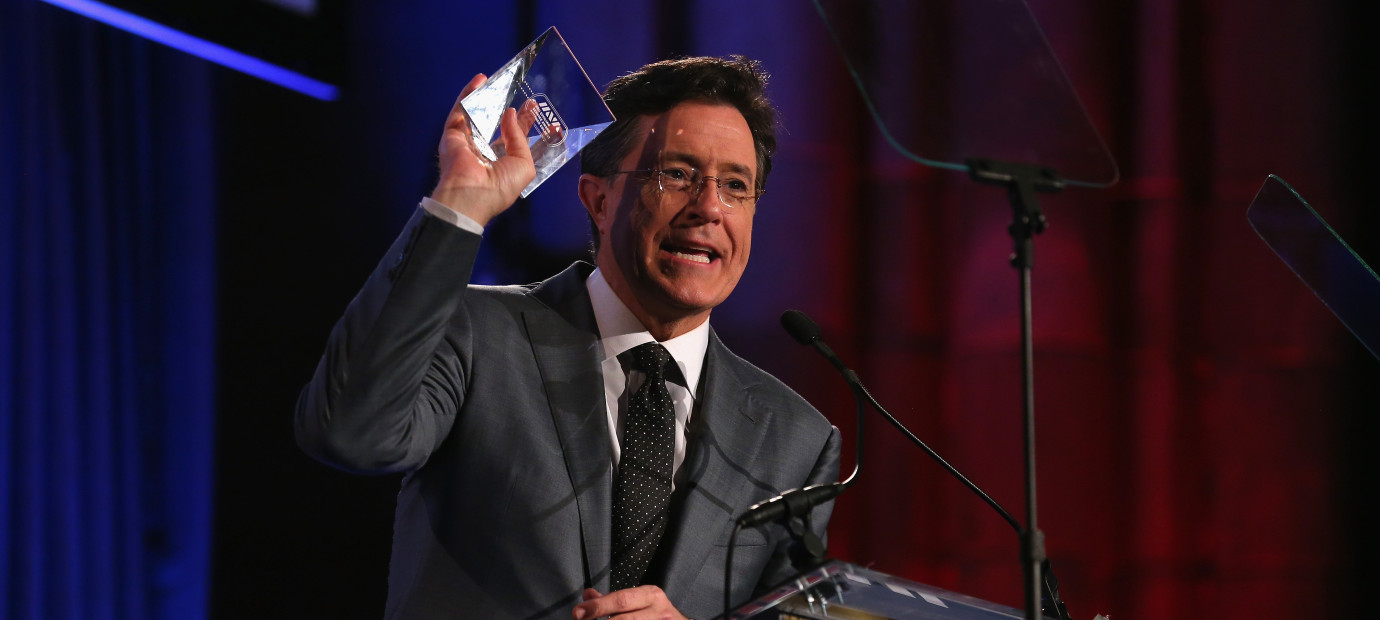 The late-night TV ratings reports are out, and they've placed network TV newcomer Stephen Colbert's The Late Show in third place, behind Jimmy Kimmel Live!, and because there is no hope for humanity, The Tonight Show with Jimmy Fallon. This news comes as a disappointment to CBS, which expected Colbert to continue riding his wave of record-breaking popularity from his satirical Comedy Central show. So, why is Colbert now in third place?
What appears to be most troubling to viewers is the fact that Colbert has an opinion. While Jimmy Fallon is content to insinuate himself in terrible re-enactments of '90s TV shows and perform comedically tone-deaf impressions of musicians, Colbert replaces that pointlessness with intelligent discussions of world events with important political figures, because that's the responsible thing to do. Fallon is the inoffensive vanilla pillow that lulls you to sleep, while Colbert's difficult political topics aren't the right thing to use to unwind at the end of a long day in the computer mines. Maybe 11:35 at night is too late for the heavy stuff. But damn, does Colbert have the best theme song in the world.
Colbert is also the new guy. No, he isn't new to running a late-night show, but he is very new to running a show as himself, having finally put aside the obliviously right-wing character of "Stephen Colbert" and coming back to his actual beliefs. The word most often used to describe the reason behind these new TV numbers is  "alienating," which is what happens any time someone has a strong opinion about something and is put in front of an audience that may not be interested in hearing it.
Someone has to be third. That's just basic math, so there's no need to panic. When Colbert falls behind the embarrassing James Corden, then we'll start to worry. Acting out career highlights with Matt Damon? They weren't that great the first time, James, and even worse with your sweaty face shoved up in 'em. Come back in five years with numbers that actually say something.
[Source : Mediaite]