Rihanna May Release Anti This Friday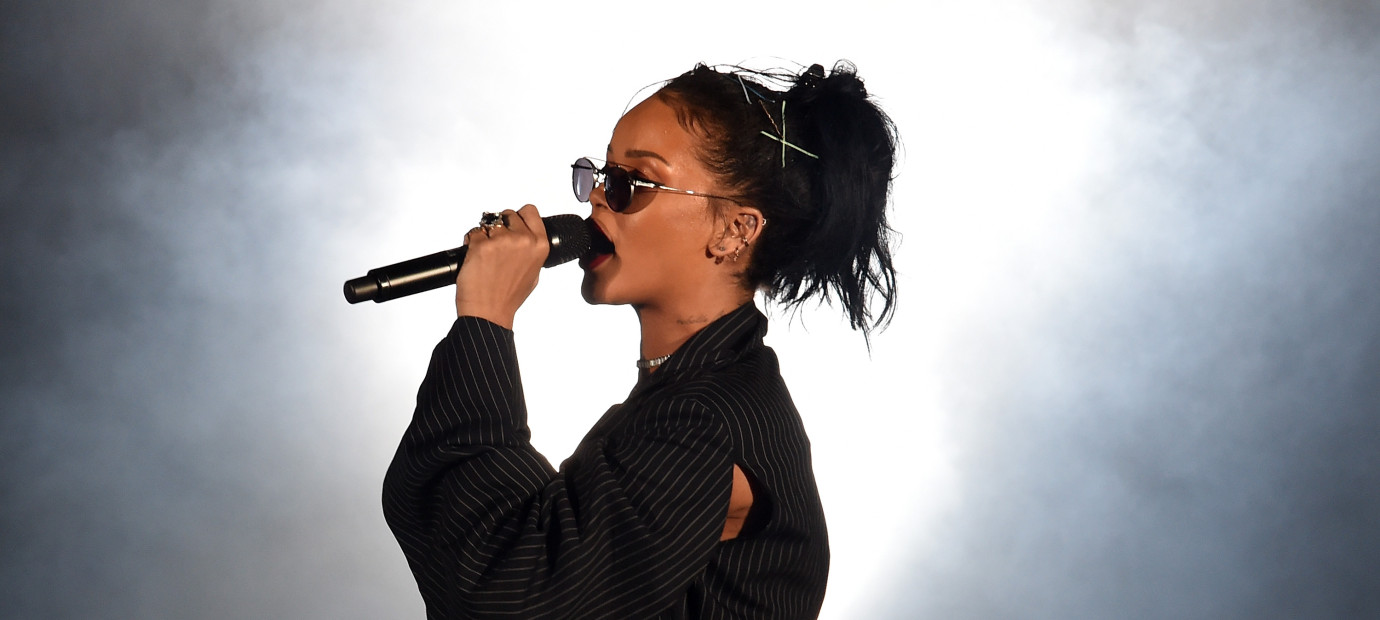 What the hell is going on with Rihanna? RiRi used to release an album every year, without fail, churning out hits with record-setting regularity.
But her last album Unapologetic came out in 2012, so it's been three years. Where's RiRi, the artist? She released a handful of singles this year, from the excellent but confounding "Four Five Seven" with Kanye West and Paul McCartney, as well as the sonically and lyrically harsh "Bitch Better Have My Money," and the forgettable "American Oxygen." Those don't answer the question, though, about why it's  taken so long for the actual full-length album to materialize. The latest rumor is that it will drop on Black Friday aka November 27.
Something is up. But the exact nature of the Rihanna musical mystery is unclear. Either she has a bad case of writer's block or a desire to tease fans and make them want her more simply by staying away a little bit longer. Or she just hasn't been able to find hit songs she feels compelled to sing. Meanwhile, the singer racks up fashion endorsements and gossip items in the media. She remains on the radar but not because of the reason the public cared about her in the first place: her music.
Rihanna and her team want you to believe that she's revealing herself via this Samsung-sponsored, Anti "diary" site. She is giving her fans, known as the "Navy," the chance to unlock some content from her new album Anti, which, way back when, like in early 2015, was being touted as #R8, since it's her eighth. But truth is, no one knows what is going with the album or how directly this Samsung site relates it.
Actually, this Samsung Anti Diary site is basically a lame viral marketing clip thinly disguised as an artsy teaser film. Rihanna looks gorgeous (because of course she does). That's never in question. But what is the point? To pass the time and build hype until Tidal gets the exclusive access to Anti this Friday? If so, it's snoozy. There is a stark piano melody that plays when you unlock the door to the "Bedroom" on your mobile phone. You get a cool 360-degree view and all. But the dots are not connected for you and they should be.
I got about two minutes in and was promptly bored. If I want some excitement from Rihanna. Ill just hit her Instagram, which is super inspiring when it come to fashion. But this site? It was the equivalent of digital Ambien; it put me to sleep.
Rihanna, please, enough with these ridiculous distractions. Get back to shining bright like a diamond.
[SOURCE: Hot New Hip Hop]