Leonardo DiCaprio Might Finally Win An Oscar For The Revenant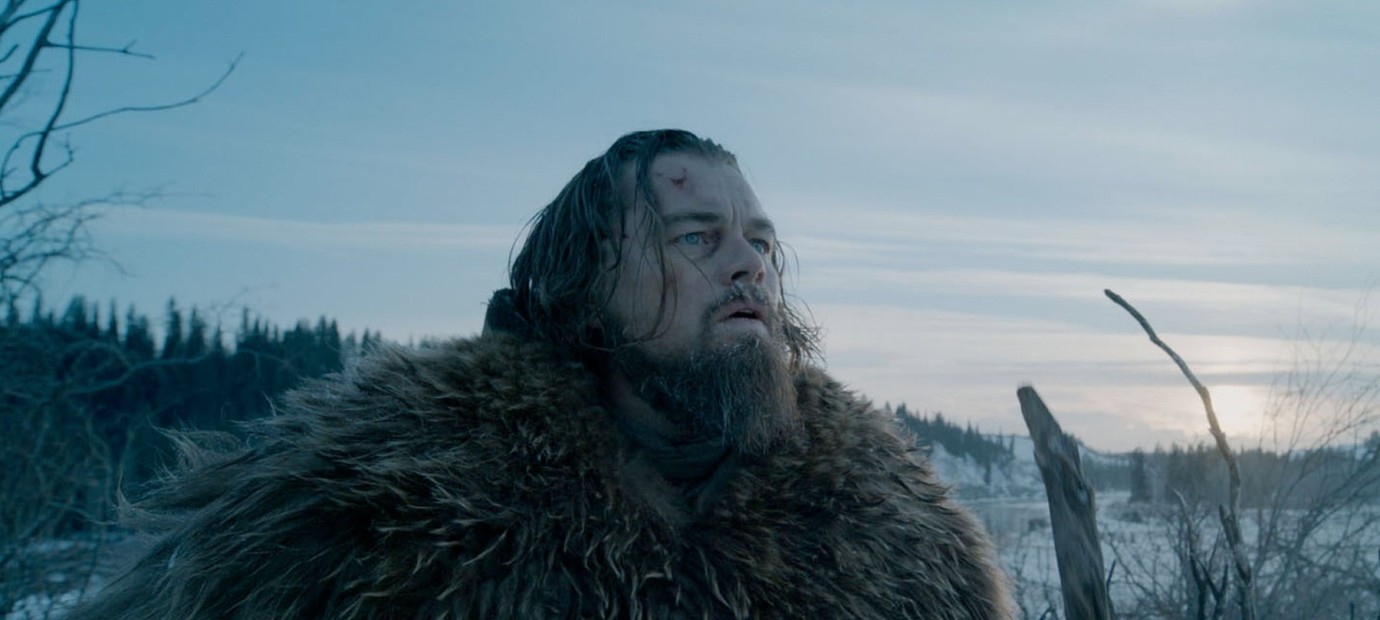 Alejandro González Iñárritu's much-anticipated follow-up to Birdman, The Revenant, finally held its first press screening on Monday. While the reaction to the film overall was a bit mixed, one opinion remained pretty unanimous among those lucky enough to see it: star Leonardo DiCaprio might finally win the Oscar that has long eluded his career and launched a thousand Internet memes.
Multiple Oscar pundits—among them Vanity Fair and Vulture—see a clear path to victory for the five-time Oscar nominee, mostly for two reasons: One, because he's long overdue; and two because DiCaprio's competition in the Best Actor category isn't all that strong.
Among those competing for the Best Actor trophy include Matt Damon for The Martian; Michael Caine for Youth; Michael Fassbender for Steve Jobs; and last year's winner, Eddie Redmayne, for The Danish Girl. Even Johnny Depp might get a nomination for Black Mass, which gives you an idea of the kind of cakewalk Leo may be working with this year.
In The Revenant, DiCaprio plays real-life fur trapper Hugh Glass, who goes on a crazy revenge hunt after being left for dead in the wild. The performance—and the film itself—is said to contain very little dialogue (which, considering he low quality of the dialogue in Birdman, might be a blessing in disguise). That lack of lines may be the kind of challenging performance that brings in the Oscar votes Leo's been lacking up to this point.
Members of the press posted their reactions to The Revenant on Twitter almost immediately after the film had ended (cut to: Roger Ebert rolling in his grave). Some claimed it was reminiscent of a Terrence Malick movie; others said the script kind of sucked. What will you think of The Revenant? You get to decide for yourself when the bloody, violent epic slashes its way into theaters on Christmas Day.
[Sources: Vanity Fair and Vulture]