The Awful Truth Of Being A Mother In Prison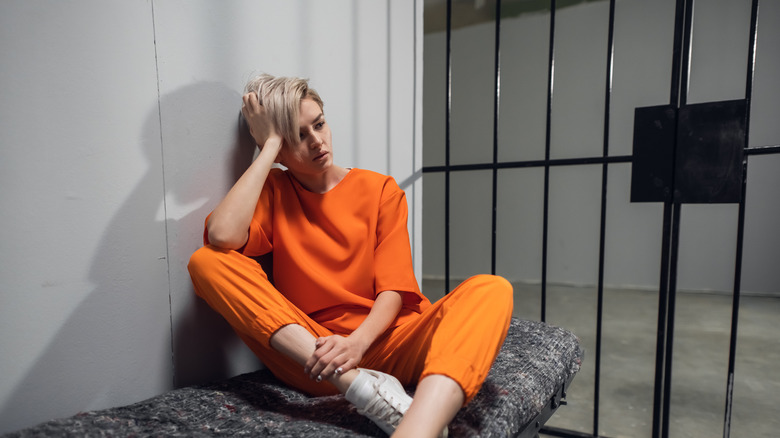 Ann Kosolapova/Shutterstock
As the world watches, the female prison population continues to increase at alarming rates. This is particularly true in the United States, where it is estimated that the female incarceration rate is growing twice as quickly as the male incarceration rate (via Equal Justice Initiative). For the more than 741,000 women and girls behind bars across the world, unfathomable obstacles loom heavily (via The Guardian).
Female convicts, the bulk of whom are nonviolent offenders, face a myriad of unique tribulations, ranging from harsher disciplinary actions to rampant sexual assault and just about everything in between (via a 2017 article by Alyxaundria Sanford, posted at Medium). In fact, a shocking 67% of female inmates report being sexually assaulted by staff members. As a result, NPR reports, approximately 753 live births happen annually behind bars, and many of the expecting mothers will be in chains when they deliver their babies. Whether they were mothers prior to conviction or became mothers while incarcerated, being a mom in prison is a bittersweet scenario.
Imagine enduring a petrifying pregnancy, one where you were likely denied the right to a single post-natal exam (via Prison Policy). Imagine going into labor while chained to a hospital bed, having no idea of what to expect in terms of whether or not the baby is healthy, positioned correctly, or even alive.
Incarcerated mothers are tragically separated from their children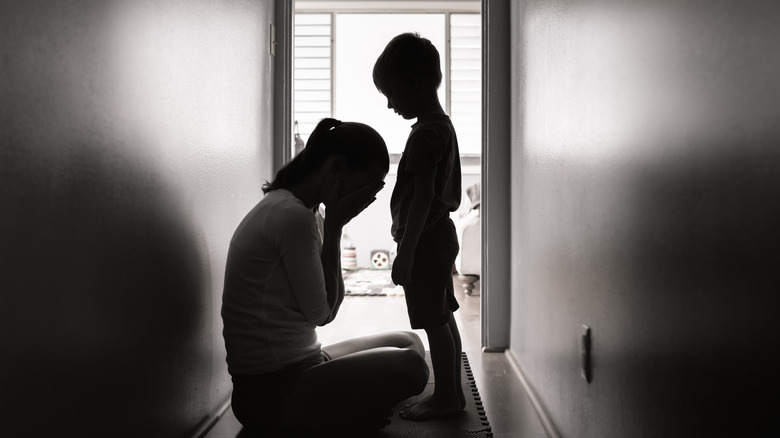 KieferPix/Shutterstock
Four births to incarcerated women will be stillborn each year, according to a 2019 study by The American Journal of Public Health, reported by NPR. Imagine your baby is not one of those.
Your baby is breathing through a healthy set of lungs, a tiny beacon of hope emerging from your womb into the world. Then, after all of that pain and trauma is endured, imagine your newborn being ripped from your arms and immediately placed into foster care (via Scary Mommy). Such is the painful reality for mothers in prison. Whether their children are newborns, toddlers, or teens, the trauma of familial separation runs deep, leaving lasting emotional scars. Mothers in prison are often offered limited, supervised visits. During these brief moments, a semblance of that motherly bond is restored. Older children chat. Newborn babies coo. Contact is made, only to be severed yet again. Tear-streaked goodbyes echo out of the prison's family visiting area. Months can pass before mother and child will see one another again.
Yet even these short connections inspire hope for most incarcerated moms. Meghann Perry, a formerly incarcerated mother, summarized the situation (via Scary Mommy): "The letters, phone calls and occasional visit, even though they made me sad, they also kept me going."
"Jailbirds New Orleans" streams September 24 on Netflix. The trailer is posted on YouTube.