The Tragic Story Of The 1957 Rikers Island Airplane Crash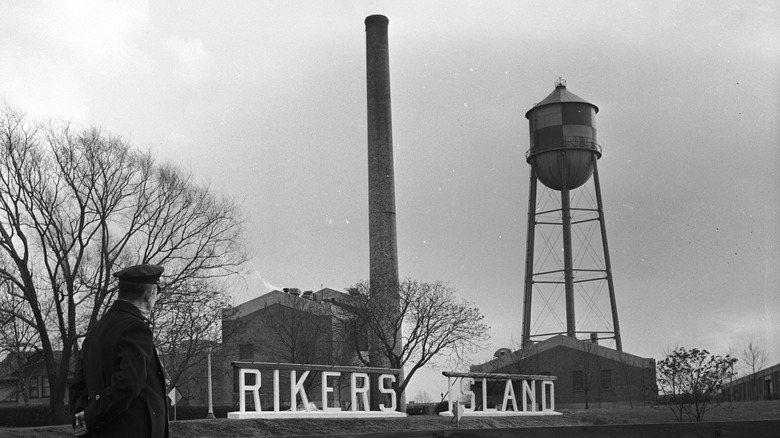 Vecchio/Getty Images
It was a cold, snowy, blustery evening when Northwest Airlines flight 823 took off on February 1, 1957, from La Guardia Airport in New York after a three-hour storm delay. However, after being in the air less than a minute after takeoff, The New York Times reported at the time, the DC-6A airplane hadn't climbed up high enough and hit something, either a tree or a pole, as the pilots thought, and crash-landed on the Rikers Island, the city's notorious correctional facility located on an island in the middle of the East River. Co-pilot George Dixwell shouted out, "Ground coming up!" right before they hit.
The plane's left wing broke off from the impact, and the plane burst into flames. "The impact shook even the sturdy prison walls," The New York Times wrote the day after the accident. "Then the night filled with flame, reflected in the falling snow."
When the crash happened, The New York Post reports, Deputy Warden James Harrison made the decision to send out his snow removal team, prisoners who had already earned a certain measure of trust. Normally they would be sent out with officers managing them, but in this emergency, Harrison felt it was more important to worry about the plane's passengers than any potential escaping inmates. So he sent his 69 inmates out into the snow to help the rescue effort.
More people would have died if the inmates hadn't helped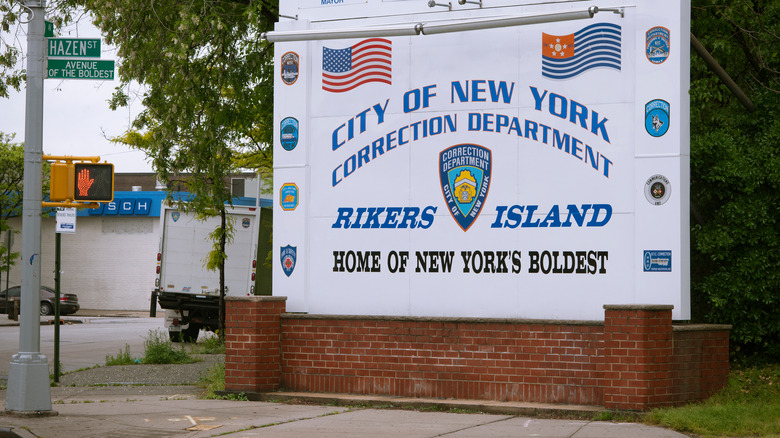 rblfmr/Shutterstock
The prisoners scrambled out in the snow and began pulling people from the wreckage, with The New York Times noting that the prisoners didn't have any winter weather gear. Passengers whose clothes were burning were rolled in or covered with wet snow to stop the flames, The New York Post reported. The scene was chaotic, with passengers pushing to get out of the emergency exits as the back of the plane was still ablaze.
Eventually, prisoners began pairing up with passengers, staying with them until they got help. Survivors were taken into the jail, and inmates in the prison's hospital cleared beds for passengers needing aid (via The New York Post).
Per the official investigatory report, of the 101 passengers and crew members on board, only 20 died (though many were seriously burned).
But most amazingly, Harrison's faith in the inmates was borne out. No one even tried to escape. By 1:00 am, the New York Post writes, all the survivors had been taken to local hospitals and all inmates were back in their cells.
The men's heroic efforts were rewarded. Anna M. Kross, Commissioner of Corrections at the time, told The New York Times, "We want to show society and the inmates that we are just as quick to reward and show appreciation for noble works as we are to punish for evil deeds." In total, 11 men were freed, 11 had their sentences commuted, and 47 others had their sentences reduced (via Atlas Obscura).