This Is The Fastest Ride In Disneyland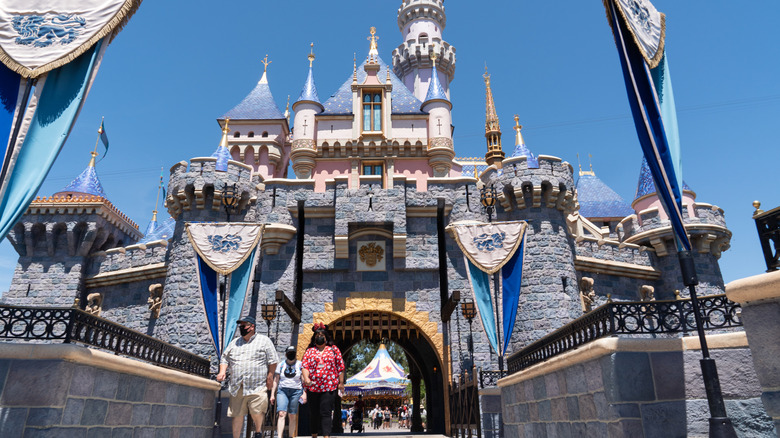 Bloomberg/Getty Images
Go on, guess what the fastest ride at Disneyland is. Space Mountain? The Matterhorn Bobsleds? Big Thunder Mountain Railroad? Nope, nope, and nope.
It's Splash Mountain. That's right, the one originally based on a controversial movie no one under the age of 50 has seen, "Song of the South." According to The Orange County Register, the drop on that log flume ride reaches speeds of 40 mph (though before and after that, the ride floats along at quite a leisurely pace).
Big Thunder Mountain and Space Mountain reach more consistent speeds of about 35 mph, and the Matterhorn Bobsleds get up to 20 mph, according to the Disney fan site Inside the Magic. By comparison, the monorail gets up to 30 mph — so a lot of how thrilling a ride is really seems to be about perception.
Though Splash Mountain is the fastest ride at Disneyland Park, thanks to the thrill ride-focused Disney California Adventure, it's not actually the fastest ride at the entire Disneyland Resort. To find that, you'd need to head over to the newer section of Pixar Pier.
California Adventure's "Screamin'" coaster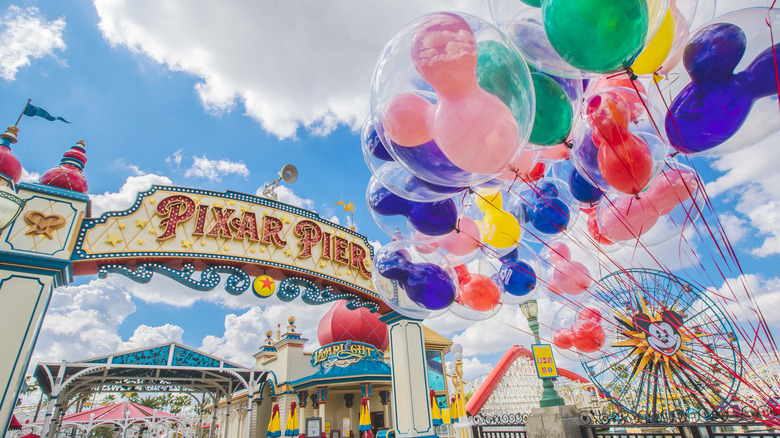 Handout/Getty Images
In 2001, Disneyland unveiled its first (and to this day, only) coaster with an inversion: California Screamin' (via WDW). The steel coaster, imagined for the Paradise Pier section of the brand-new California Adventure park, was designed to look like an old-fashioned wooden coaster, but with some very modern specs: the ride is the tallest, longest, and fastest roller coaster in the resort, reaching speeds of 55 mph. In 2018, Paradise Pier was re-themed to Pixar Pier, and California Screamin' became the Incredicoaster, with a re-theme based around the 2004 animated film "The Incredibles" (via Entertainment Weekly).
The coaster remains the fastest ride in the entire resort, according to Inside the Magic, besting even other California Adventure thrill rides like Radiator Springs Racers, which reaches speeds of 40 mph, and the former Tower of Terror, now called Guardians of the Galaxy — Mission Breakout which gets up to 35 mph, despite simulating a free fall.