How Antiques Roadshow Is Trying To Help Recover Stolen Or Missing Art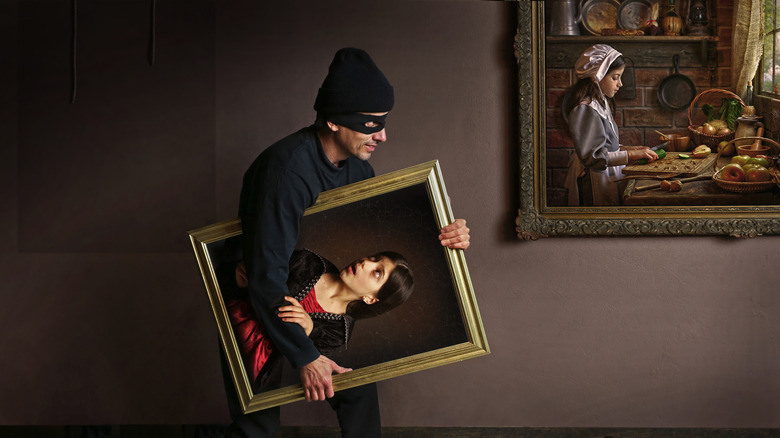 Alexander Sviridov/Shutterstock
The theft and disappearance of art has been a cultural plague for as long as art has existed, and its unlawful acquisition and/or storage can often lead to irreparable damage. Even when no physical harm has been done to such works of art, their theft can bring immense financial and emotional trauma to the original owners as their property is essentially made into trophies (via NBC).
"Antiques Roadshow" has been no stranger to thieves. In the late 1980s, the 1874 "Portrait of Mary Emma Jones" was brought on the show, where the owner had it appraised for £62,500 ($82,700). The painting went missing not long after. Hardly any time had passed when it was stolen and sold in subsequent years (via The Times). Now, however, police often escort the owners of highly appraised items to and from the show (via AV Club). Items that remain missing after unrelated past disappearances are highlighted in a portion of the show called "Roadshow's Most Wanted," where viewers can call in to provide tips on various lost items.
Some lost art may be in a viewer's possession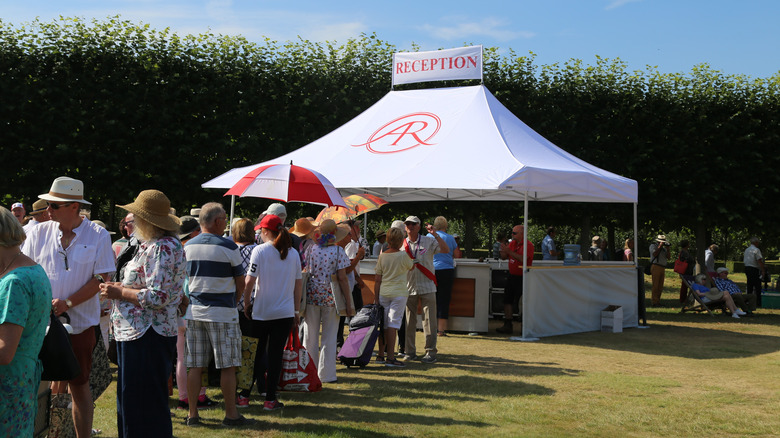 Wozzie/Shutterstock
"Roadshow's Most Wanted" has covered several missing artifacts and pieces of media, including lost Norman Studios silent films, 50 stolen paintings from the California Plein Air Collection, stolen art by Hobcaw Barony, work by Norman Rockwell, hundreds of stolen Native American artifacts, and memorabilia from the Apollo Theater (via PBS). While some are the result of theft, many of the items are believed to have been simply lost to time, whether it be unknowingly in someone's home or destroyed altogether. 
The BBC's version of the show has had its own "Most Wanted" items featured as well. As on the American show, experts come on to discuss items similarly been lost to time, which they personally hope will resurface. Here they have predominantly consisted of rare jewelry, including a stolen brooch worn by Admiral Horatio Nelson (via BBC). Geoffrey Munn, one of the show's appraisers, had his own hopes partially fulfilled when a piece of jewelry by William Burges that he featured in one segment sold at auction for £35,000 ($46,250) (via The Times).