This Is How Many Victims Jack Unterweger Actually Had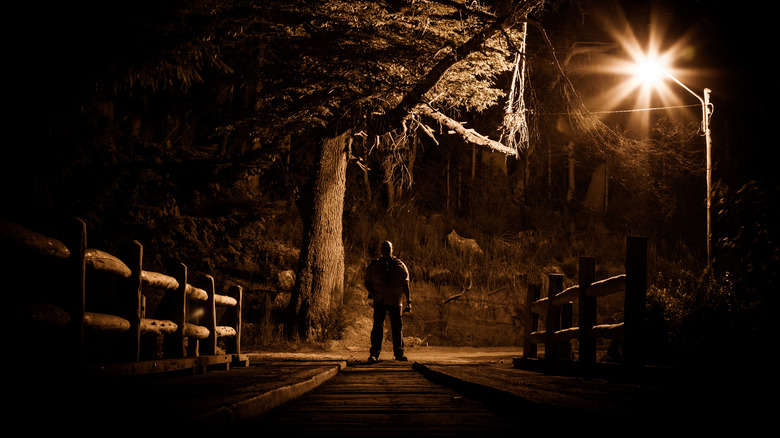 AlexCorv/Shutterstock
When notorious killer Jack Unterweger was sentenced to life in prison by an Austrian court in 1976, he had only claimed one known victim (via Biography). Born to a sex worker that later abandoned him to an alcoholic grandfather, Unterweger was consigned to a rough childhood of poverty and petty crime. His criminal activity began to escalate by the age of 16 when he was convicted of assaulting a sex worker.
According to Murderpedia, Unterweger spent his time in prison studying and writing. He wrote and was able to successfully publish his autobiography "Purgatory or the Trip to Jail – Report of a Guilty Man" in 1983, which became a bestseller.
With his fame growing among the public, many began to argue for Unterweger's release. Notable intellectuals joined in on the cause, including future Nobel Prize winners Elfriede Jelinek and Günter Grass (via The Guardian). When Unterweger was first up for parole in 1990, he was released from prison after serving only 16 years.
Little did his supporters know that Unterweger was far from being a reformed murderer. With only one notch on his belt at this point, he was granted the opportunity to take the lives of many others. How many more innocent lives would be lost due to Unterweger's early release?
A freed man resumes his passion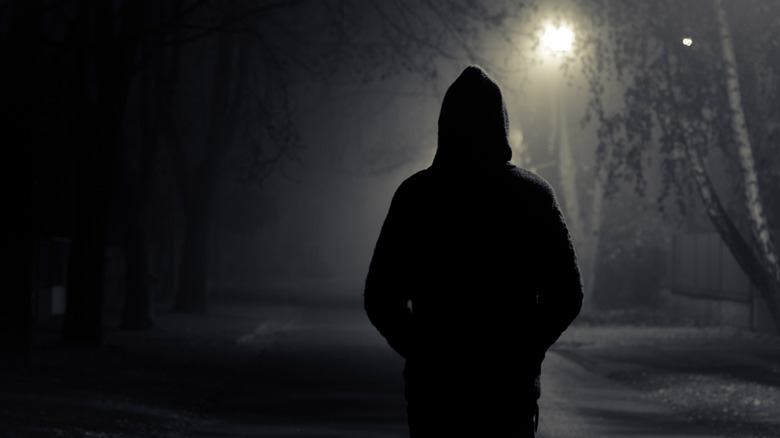 Randall Skeffington/Shutterstock
Soon after he was released from prison, Jack Unterweger was a hot commodity. According to The Guardian, the numerous books he penned while in prison were now being taught in primary schools, while he was also making numerous appearances on the talk show circuit. Unterweger began lecturing about the horrors that sex workers faced in the United States. He also was helping to raise awareness about the increasing murder rate of sex workers in his city in Austria.
What officials discovered later was that Unterweger, while warning of the dangers that sex workers faced, was involved in murdering them one by one. Unterweger was so convincing about his criminal rehabilitation that he remained off investigators' radar for quite some time. In fact, he was sent on assignment to Los Angeles to interview sex workers there so that he could further bring to light the dangers that they faced (via Murderpedia). 
By the time investigators in Austria put two and two together, Unterweger had managed to strangle six sex workers to death in Vienna. Police detectives in Los Angeles tied him to three murder victims in their city, while authorities in Prague claimed he took two of their own.
When the law set out to arrest and charge Unterweger with murder, they discovered that he had fled his home. 
A body count of 12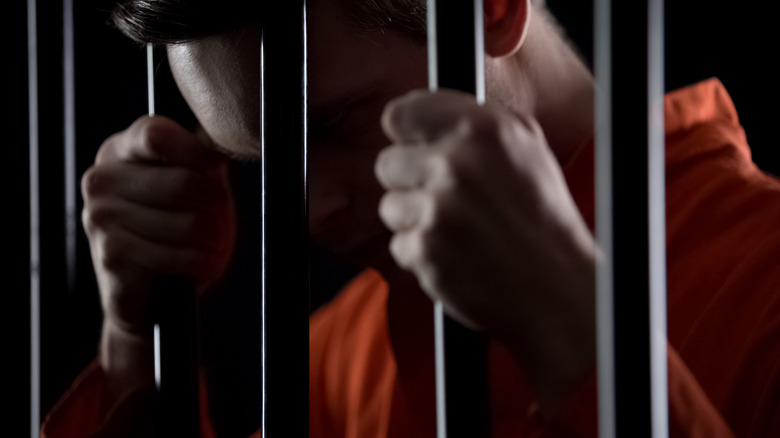 Motortion Films/Shutterstock
Jack Unterweger moved from country to country in Europe, evading authorities at every step. With a body count of 11 victims since his release from prison, he showed no signs of slowing down his murder spree. Murderpedia tells us that Unterweger then crossed the Atlantic to Canada before heading south to the United States.
His luck ran out on February 27, 1992, when the serial killer was apprehended by the FBI in Miami, Florida. Unterweger was transported back to Vienna, where he was faced with 11 counts of murder. Although he maintained his innocence throughout the proceedings, Unterweger was ultimately found guilty on nine counts of murder. He was sentenced by a judge to life without the possibility of parole. 
Unterweger immediately filed for an appeal for the conviction. But he would not make another appearance in a courtroom. The night of his sentencing, Unterweger committed suicide by fashioning a noose out of his trousers and hanging himself in his jail cell.
If you or anyone you know is having suicidal thoughts, please call the National Suicide Prevention Lifeline​ at​ 1-800-273-TALK (8255)​.