This Is How The Pittsburgh Pirates Got Their Name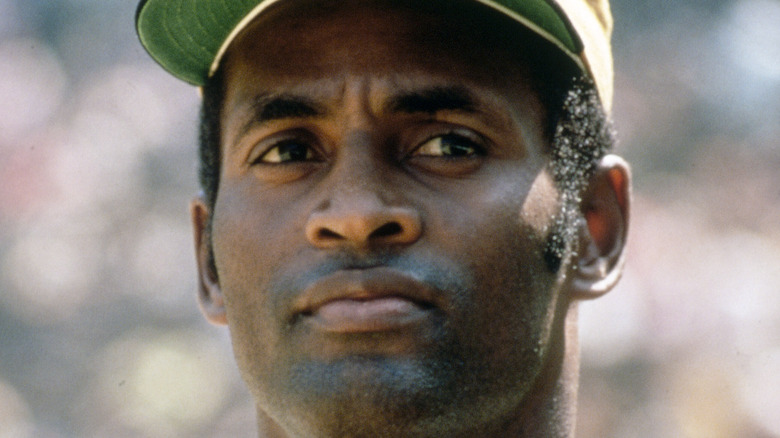 Focus On Sport/Getty Images
When people think about historic baseball teams, they tend to focus on big market franchises like the New York Yankees, Chicago Cubs, and the Boston Red Sox. Those teams have been around for over 100 years. During that span of time, fans have seen legends like Babe Ruth, Lou Gehrig, Joe DiMaggio, Ted Williams, Ernie Banks, and Mickey Mantle all create memories on the diamond. The Pittsburgh Pirates deserve to be in that historic conversation too.
The Pirates have been in the National League since 1900, and some of the sport's all-time greats have donned a Pirates uniform, including Honus Wagner, Ralph Kiner, Barry Bonds (for a time), Willie Stargell, and Roberto Clemente, per the Baseball Scholar. But how did the Pirates get their name? There's no real connection between piracy and the city of Pittsburgh, after all. Nonetheless, the story of how the team got its name is an interesting one. 
The Pirates got their name after a controversial signing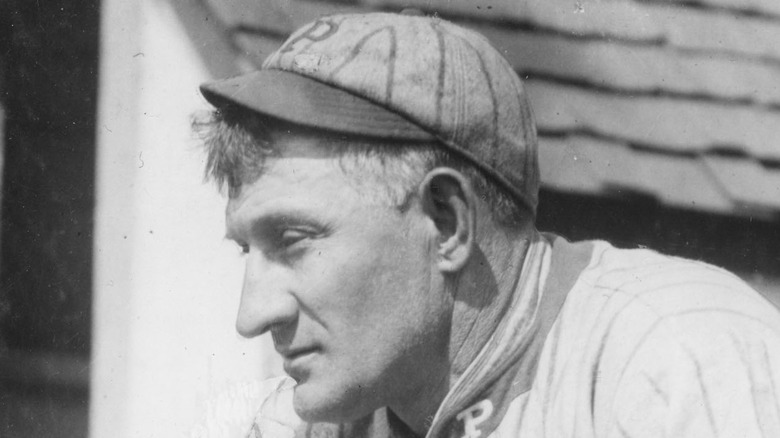 Transcendental Graphics/Getty Images
In 1890, there was a team that played in Pittsburgh named the Alleghenys — named for both Allegheny City and the river it was near, per MLB. Since a lot of its players had gone to a new league, called the Players League, the team was in trouble, and desperate to bring talent aboard after an abysmal season. The Players League went defunct after that year, though, and the players returned to their former league, with most going back to their old clubs. Then the Alleghenys learned about one player, named Lou Bierbauer, who refused to sign with his old club in Philadelphia. This made him free to sign with whoever he wanted. 
Sensing an opportunity, Pittsburgh's manager made a harsh winter trek to Bierbauer's home and got him to sign a contract. The rest of the league did not view this as a fair free agent signing, and said the Alleghenys were acting like pirates. The team didn't back away from this association, and even ran with it for the 1891 season, calling themselves the Pirates. In 1900, the National League shrank from 12 teams to eight, and the Pirates got a new owner. It was at this point that they landed their greatest player, Honus Wagner. They made the name official in 1912 by putting it on their uniforms for good. 
While this explanation might not be as fascinating as Long John Silver being a Pittsburgh resident, it's still pretty interesting to learn how this historic team's name came about.