Did Hugh Hefner Really Own The Playboy Mansion?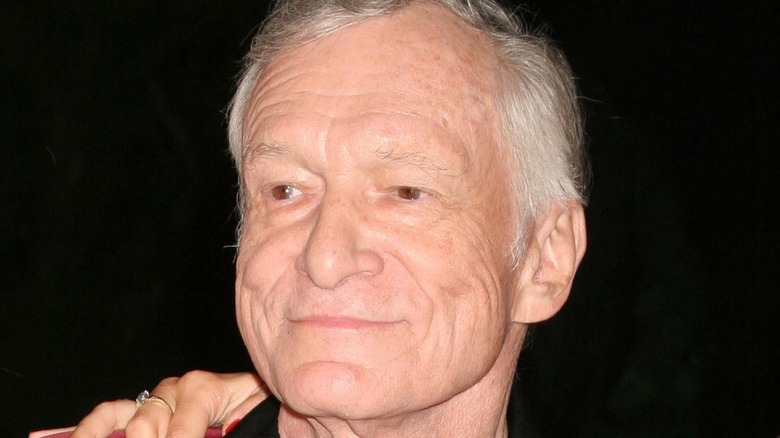 s_bukley/Shutterstock
With his 24/7 silk pajamas and classic captain's hat, Playboy Magazine founder Hugh Hefner projected wealth and affluence until his death in 2017 at the age of 91, as Daily Mail reports. Parts of Hefner's high-rolling image were bolstered by the Playboy Mansion, which Hefner bought in 1971 for $1.1 million, according to HGTV. (Interestingly, the LA spot was the second Playboy Mansion Hef lived in — the first one was in Chicago, via Fancy Pants Homes). When it comes to the entertainment industry, though, of which Hefner and Playboy Magazine were certainly a part, things aren't always as they seem.
That's certainly the case with the true ownership of the Playboy Mansion, among other aspects of life at the luxury address, as the 2022 A&E docuseries "Secrets of Playboy" reveals. At the time that Hugh Hefner bought the Playboy Mansion on 5.7 acres at 10236 Charing Cross Road in Los Angeles, it was among the biggest-ticket real estate transactions in LA history, per Fancy Pants Homes. Buying something and maintaining ownership are two very different things, however. And it's here where the true ownership of the Playboy Mansion begins to get complicated.
Hefner leased it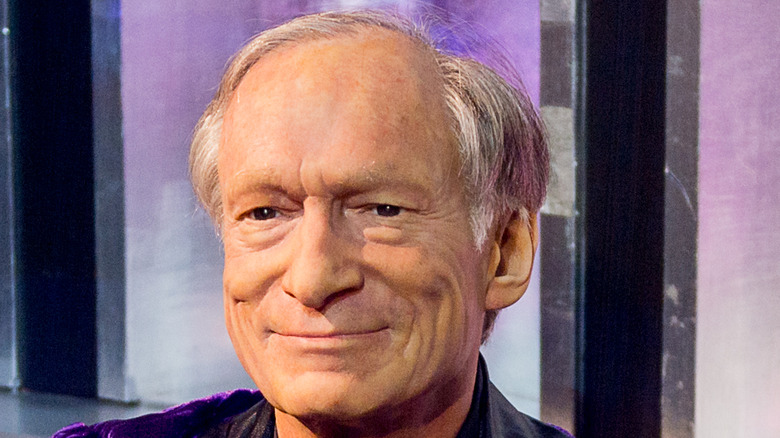 Anton_Ivanov/Shutterstock
Although Hugh Hefner certainly had a hand in purchasing what would one day become known as the Playboy Mansion, as an individual, he didn't really own it for very long, as Fancy Pants Homes reports. While living at Charing Cross Road, Hugh Hefner leased the property, paying a paltry $100 annually. How did he manage such an amazing deal? The company from which Hefner leased the property was owned by none other than Hugh Hefner himself. The true owners of the Playboy Mansion were, in fact, Playboy Enterprises, and Hefner's name was never even on the deed (per Fancy Pants Home). The opulence presented by the 22,0000-square-foot property — including adjacent structures like the Bunny Hutch, a built-in pipe organ, and a bathhouse — was all maintained by a 70-person staff, according to HGTV — though it certainly bolstered Hefner's image as ... well, a playboy, himself.
Hugh Hefner lived in the Playboy Mansion until his death, although Playboy Enterprises didn't even maintain ownership that entire time. In 2016 — just before Hefner died — the entire property was put on the market for $200 million. It was quickly swept up by Daren Metropoulos, heir to brands like Pabst Blue Ribbon and Hostess Twinkie, among many others. The only stipulation: Hefner would be allowed to live in the house until he died. Metropoulos didn't have to wait long, and the interior of the Playboy Mansion is now being thoroughly renovated, as HGTV reports.