The Real Reason Men At Work Broke Up The First Time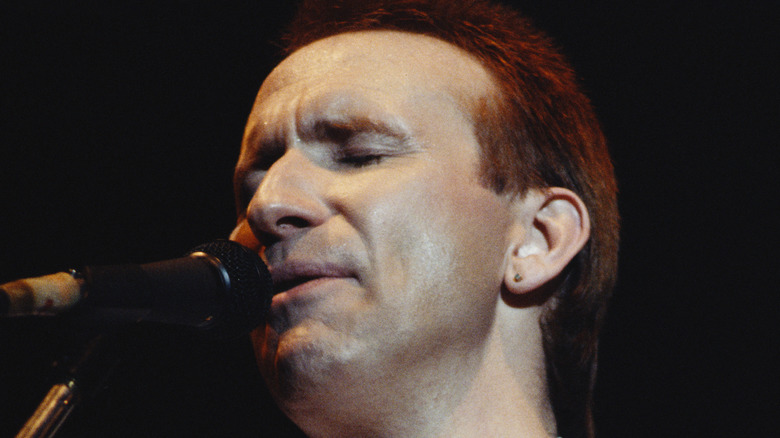 Michael Putland/Getty Images
When people think of 1980s music, Men At Work is one of the bands that usually pop to mind immediately. The Australian group made infectious songs like "Who Can It Be Now?" and "Down Under" and were beloved for their outrageously funny music videos. They didn't seem to take themselves too seriously and that was a large part of their appeal. Men At Work became an immediate hit in America, and their debut album "Business as Usual," broke the American record for the most weeks a debut album spent at the top of the charts, per AllMusic. 
Their second album, "Cargo,"  also had its share of hit songs, including "It's a Mistake" and "Overkill." The band was on top of the world and their new music videos got heavy rotation on MTV. It seemed like they had a very promising future. But something happened that took the band from "Who Can It Be Now?" to "Where Can They Be Now?" 
Two band members split after the group took too long of a hiatus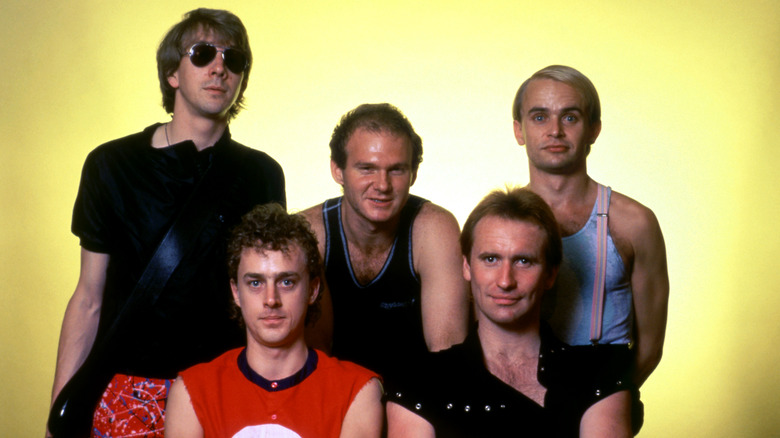 Icon And Image/Getty Images
After the group finished their "Cargo" tour, they decided to take a breather. Drummer Jerry Speiser and bassist John Rees thought the hiatus took too long, so they opted to leave the group. Without those two, the group still made the album "Two Hearts," which did not fare as well as the previous two albums, reaching a high of No. 50 on the charts — though it did reach gold status in the United States. The group disbanded after that, with Colin Hay going on to record solo albums, per Oldies. 
Over the years, the group would reunite from time to time, mostly in the form of Hay and saxophonist Greg Ham. They had a massively successful tour in Brazil in the mid-1990s, per AllMusic. Then Ham died in 2012 and the real soul of Men At Work was gone. Despite the years and the losses, Men At Work remain a unique reminder of a singular time in the history of pop music.