The Truth About Kenny Rogers' Friendship With Reba McEntire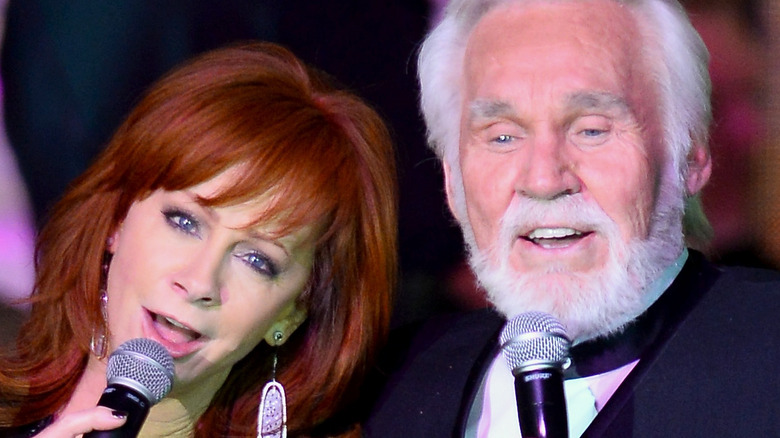 Ethan Miller/Getty Images
When country star Kenny Rogers died on March 20, 2020, at the age of 81, his good friend Reba McEntire mourned the loss on social media. "Thank you for your friendship and your love. We are going to miss you but we are so happy you're singing with the Angels in heaven," she posted on her Instagram. "Can't wait to see you again one of these days."
The two became friends in the 1990s after Rogers reached out to McEntire when she lost her manager and several band and crew members in a plane crash, according to Showbiz CheatSheet. "Kenny saved my sanity in '91 when he asked me to come do 'The Gambler' movie," she told Taste of Country. "I was still in a state of disbelief and not knowing what I'm gonna do moving forward after the plane crash." "The Gambler Returns: The Luck of the Draw" became the fourth of ultimately five movies based on Rogers' hit song, "The Gambler."
The two also performed together through the years. In 1998, they toured Australia, and in 2017, she appeared in a tribute concert honoring the legendary singer, reported another Taste of Country article. "I just love her. I think she's one of those rare people. I see her every year at a big function in Denver," said Rogers. "When I see her, she makes me happy, and that's all you can ask."
Like all friendships, though, McEntire and Rogers' acquaintance had a few ups and downs.
Hurt feelings and an apology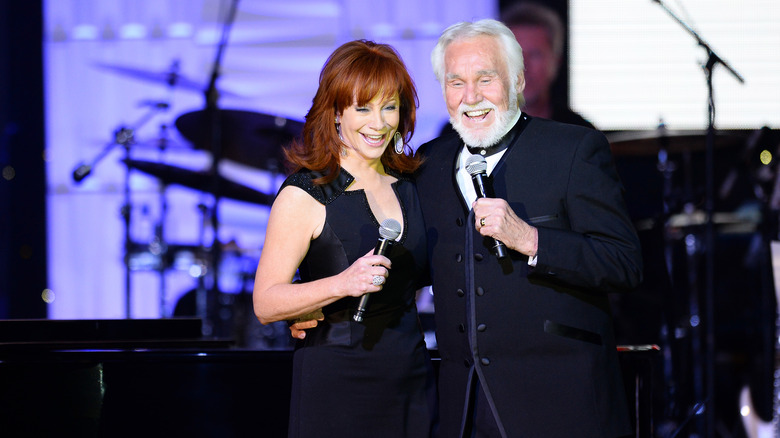 Ethan Miller/Getty Images
Reba McEntire admitted to Showbiz CheatSheet that she hurt her friend's feelings over music they were supposed to create together. When McEntire recorded the song, "The Heat Won't Lie," with country singer/songwriter Vince Gill, Rogers became upset since he was supposed to duet with his friend. "[It's] one of the things I totally regret," she told Rogers, per Showbiz CheatSheet. McEntire felt the key never meshed for their two voices and switched to Gill as a collaborator without telling Rogers.
Rogers ended up approaching McEntire at the Country Music Awards to talk about his feelings. McEntire apologized and told him she just got caught up in creating the best version of the material. The two made up and stayed close friends until Rogers' death. "I miss him so much," McEntire said about Rogers to Taste of Country. "He's such a special person and a big-hearted giver."