The Surprising Way Shakespeare's Lost Play Love's Labour's Won Was Found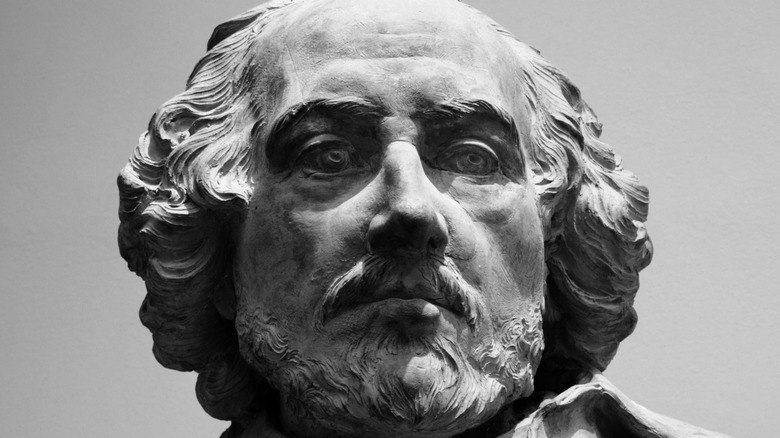 Tony Baggett/Shutterstock
In case you thought your eyes are playing tricks on you: No, you didn't misread the title of this article. We're indeed talking about "Love's Labour's Won," not "Love's Labour's Lost." In a find as shocking to the world of literature as it is apropos to its finders, William Shakespeare's lost play has been found. In historical terms, this is like discovering that the city of Troy was real (explained on Deutsche Welle), or that the Vikings really did land in North American (explained on the BBC), both of which were scoffed at by scholars for centuries. Not only was "Love's Labour's Won" found, in a general sense, but it was found in the re-built version of Shakespeare's own Globe theater, now stationed on the south side of the Thames River in London.
In an April, 2021 public statement, The Globe Theater described finding a "goatskin-bound book" that was "buried within the boxes of various antique volumes." The team at Shakespeare's Globe, dedicated to world-class performances of the bard's work, was "doing a little housekeeping" during a lull in theater brought on by the coronavirus. Lo and behold, they found "Love's Labour's Won" in the theater's attic, of all places.
The volume is a quarto rather than a folio, meaning it's a smaller-sized paper folded in half, then folded in half again. After passing along the volume to researchers, the Globe can confirm that they've got in their hands honest-to-goodness proof that the legendary and missing "Love's Labour's Won" is real.
A true labor of love, won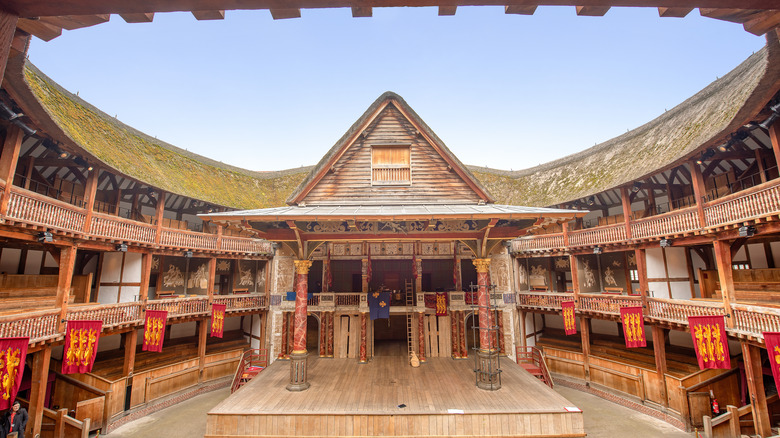 Nick Brundle Photography/Shutterstock
Folks have been arguing about "Love's Labour's Won" for hundreds of years. In 1598, author Francis Mere recommended Shakespeare's work in "Wits Treasury," saying, "for Comedy, witness his Gentlemen of Verona, his Errors, his Love Labours Lost, his Love Labours Won, his Midsummer's Night Dream, & his Merchant of Venice," via The Globe Theater. But because no copy of "Love's Labour's Won" had ever been found, scholars started debating not only whether or not the play was real, but even if Shakespeare had written it (much like some of his other work). Despite the news, websites such as No Sweat Shakespeare still state, "no known copies have survived."
As for the story of this new, 400-year-old play, The Globe confirmed that it is indeed a sequel to "Love's Labour's Lost," featuring characters like the King of Navarre and the Princess of France. It also takes place a year after the events of "Love's Labour's Lost." As for further details, we'll just have to wait. The Globe is preparing their debut for summer 2022.
As Dr. Will Tosh, Research Fellow and Lecturer, poignantly says, "Treasure-hunters have combed the archives for centuries in the hunt for 'Love's Labour's Won,' and for it to turn up in our attic is little short of miraculous. But then, the most transformational discoveries can sometimes be happenstance."