How Dr. Donald Cline's Actions From Netflix's Our Father Changed Fertility Laws Forever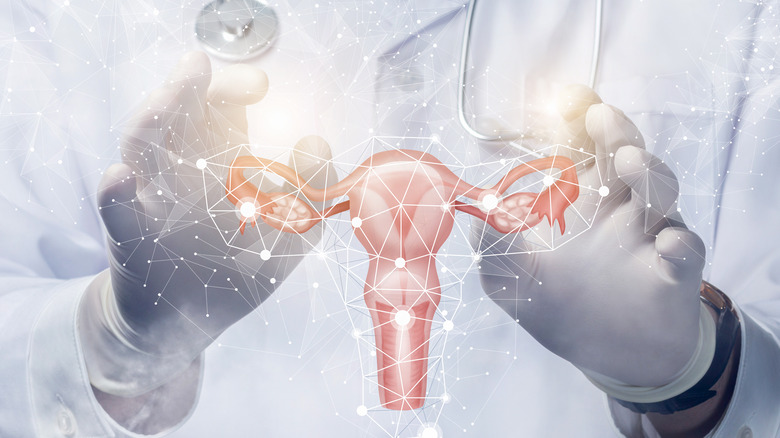 Natali _ Mis/Shutterstock
In 2017, Indianapolis-based fertility specialist Dr. Donald Cline was arrested. He stood accused of using his own semen to treat women through IVF, or in vitro fertilization, without their consent. This was uncovered when the offspring of one of Cline's patients, Jacoba Ballard, took a commercial genealogical DNA test and matched with Cline, as well as a number of other donor half-siblings. Each one had parents who sought help from Cline's clinic to have children. It's estimated that Cline fathered at least 50 children through his clinic. The complete story of Dr. Donald Cline is told in the documentary "Our Father," streaming May 11 on Netflix. (The trailer is on YouTube.)
Cline wasn't arrested for medical malpractice or for sexual impropriety, though. It was on two counts of obstruction of justice, instead, as The Atlantic reports. When first confronted with these accusations, Dr. Cline — who had retired from medicine in 2009 — denied them. That ultimately proved his undoing. As a result, Cline's medical license was permanently revoked with a fine of $500, and he spent no time in jail. At the time that Cline's secret was revealed, there were no laws on the books in Indiana, or elsewhere, to prohibit what Cline had done, nor did his actions fit the legal definition of rape. Due to Cline's case, though, fertility laws are now changed forever
Fertility doctors who use their own semen to treat patients are not that uncommon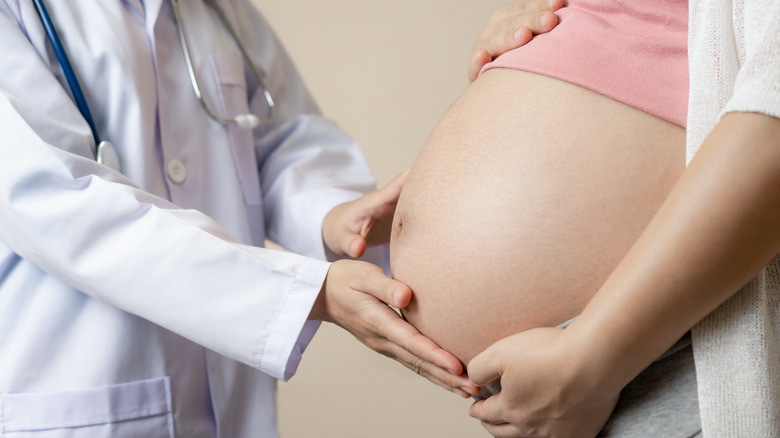 Blue Planet Studio/Shutterstock
Shockingly, examples of fertility doctors who use their own sperm to treat patients through IVF are not that uncommon. As commercial DNA tests grow increasingly popular, more of these doctors are found out, per The Atlantic. This is especially true overseas. In the late 1970s, when Dr. Cline opened his practice, sperm donation was not well regulated, and in many respects, fertility treatment was still in its infancy. Today, sperm donor banks are regulated under the United States Food and Drug Administration (USFDA) and donors are screened. But in the U.S., at least, whether or not a donor remains anonymous is personal choice.
Furthermore, in several European countries, there are now limits on how many children a donor can father, but there but there are no such laws in America. In the U.K., children born from sperm donors who are 18 are also now legally able to find out their father's true identity. Commercial DNA testing services such as 23andMe, among others, have also  rendered anonymous sperm donation a thing of the past. Through such tests, individuals are discovering donor half-siblings. Some even match with their donor father, as Endocrine News explains. Such was the case when Dr. Donald Cline's transgression was uncovered.
Indiana passed a fertility fraud bill in the wake of Cline's case
Once a verdict was reached in the case of Dr. Donald Cline, Indiana legislators, led by Indiana Governor Eric Holcomb, set about passing a fertility fraud bill. Under the law, doctors were no longer allowed to introduce reproductive material or medications or to submit the patient to a procedure without their patient's full knowledge and consent (via USA Projects). Patients violated in such a manner in Indiana can now sue. A similar fertility fraud bill existed in California at that time but it was much more general. The Indiana law was the first by a state to target precisely what Cline had done, according to The Atlantic.
Only a handful of states have comparable laws on their books today although many more are in the works, according to USA Today. Referring to her state's legislation, Indiana University law professor Jody Madeira told The Atlantic that the law "has huge symbolic value." Outside the courtroom, there now also exists a sizable Donor-Sibling Registry, established to help half-siblings connect who wish to do so, according to Endocrine News.