Fan Video Of Bernard Cribbins Before His Death Hinted At Him Returning To A Classic Role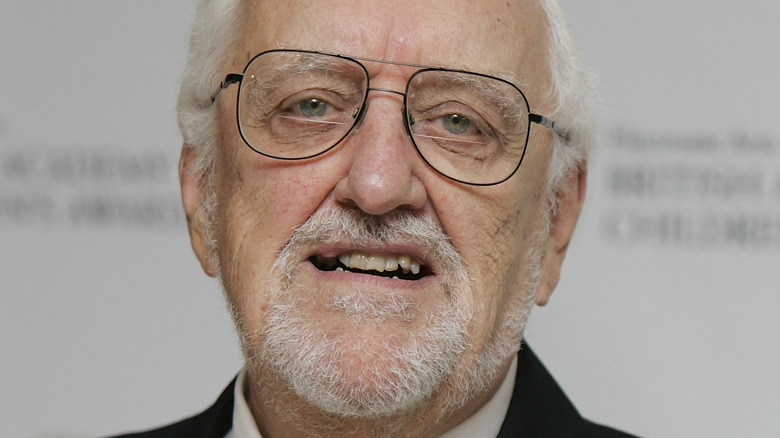 Jo Hale/Getty Images
Bernard Cribbins had an exceptionally long acting career — he starred in his first television series in 1956, and his final series in 2022 (per IMDb). Over seven decades, Cribbins made a name for himself in children's television entertainment and on the TV series "Doctor Who."
The New York Times reports that Bernard Cribbins was a singer as well as an actor, and sang the novelty song "Right Said Fred," a hit in the 1960s.
Cribbins became most well-known for narrating a kids' TV show in the 1970s called "The Wombles" (via BBC). He also starred in another children's show called "The Railway Children" around the same period, becoming a beloved figure to a generation of young people.
CNN reports that Cribbins made his first appearance on "Doctor Who" in a special film adaptation back in 1966 as the companion to the Doctor for that specific film, Peter Cushing. It wouldn't be his last appearance — in a 2007 holiday special, he began playing the recurring and beloved character Wilfred Mott.
Cribbins' return to 'Doctor Who'
According to BBC, on his first day back to the "Doctor Who" shoot, Bernard Cribbins charmed the cast and crew by showing up with a suitcase filled with a rubber chicken and other props. Instead of playing a companion, his new character was the grandfather of Catherine Tate's character, Donna Noble. Mirror reports that Cribbins was welcomed back for the show's 60th anniversary. 
Showrunner Russel T. Davies previously incorporated Cribbins' experiences into the "Doctor Who" timeline (via CNN). Cribbins told Davies how he lived in Palestine as a teenager, and experienced fireworks and gunfire. Davies then wrote Cribbins's memories into some scenes in the show, as Cribbins shared with Den of Geek in 2013.
Mirror reports that in May 2022, just two months before the actor's death, Cribbins was spotted on set with the "Doctor Who" cast and crew. In some of the last photos taken of the actor on set, he filmed a scene with Catherine Tate and David Tennant. Tennant wheeled Cribbins around in a wheelchair in Camden, London during filming.
His final film shoot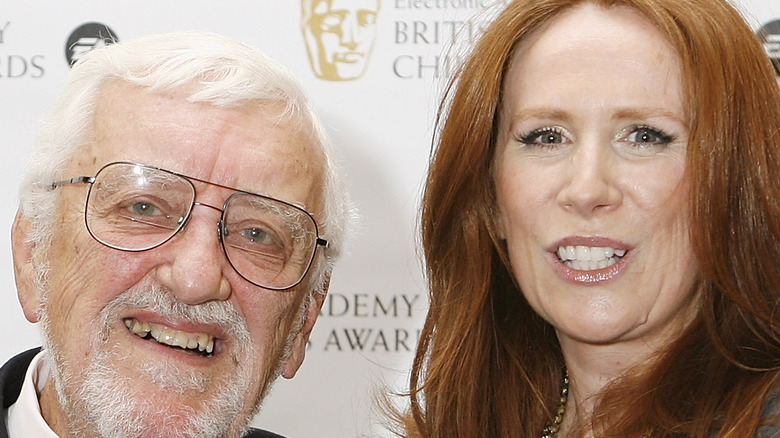 Jo Hale/Getty Images
Dressed in a brown jacket and gray cap, Bernard Cribbins was captured on video and in photographs while he was filming a few scenes for "Doctor Who," reports Mirror. In one of the scenes filmed in May, a coffee stand explodes in flames. One fan captured numerous videos of the shoot, published on Twitter on May 16, 2022. Bernard Cribbins, David Tennant, and Catherine Tate appeared to be filming outside, surrounded by numerous crew members, in front of the show's signature TARDIS.
Aside from "Doctor Who," IMDb reports that Cribbins's other final projects included a 2021 podcast series called "The Jungle Book: The Mowgli Stories," and episodes of "The One Show" in 2020.
Bernard Cribbins's agent confirmed that the actor died at age 93 on July 28, 2022, per NBC News. He had worked as an actor until just a few weeks before his death, and the film industry expressed their sadness over his death. Dame Floella Benjamin, Russel T. Davies, Matt Lucas, John Simm, Mark Gatiss, and others wrote social media posts about their experiences working with Cribbins (via BBC).