The Unusually Strict Rules For Guests That Will Attend The Queen's Funeral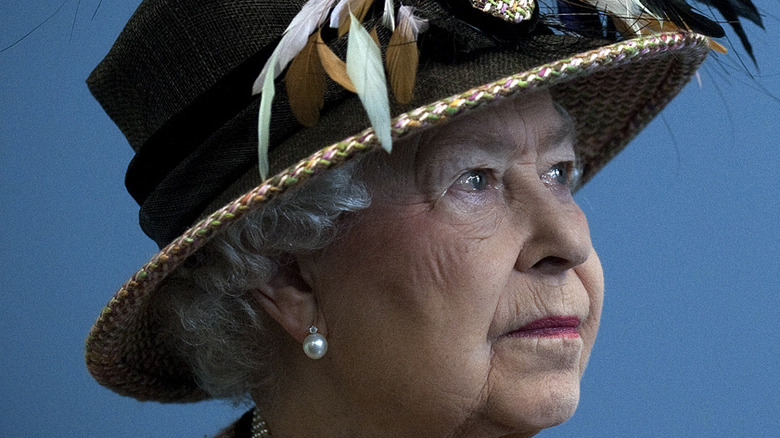 Wpa Pool/Getty Images
Her Majesty Queen Elizabeth II, who died on September 8, 2022, will be laid to rest on September 19. According to a United Kingdom government press release, the queen's coffin will be transported from Buckingham Palace to the Palace of Westminster, where she will lie in state until the day of her funeral. In addition to viewing the coffin along its processional route, members of the public will have an opportunity to see the queen's coffin during a stop at Hyde Park and upon its arrival at the Palace of Westminster.
In the press release, the United Kingdom announced the coffin will be available for viewing 24 hours a day, beginning at 5:00 p.m. on September 14 and commencing at 6:30 a.m. on September 19. Although the viewing will be open to the public, visitors are prohibited from carrying large bags into the palace and will be subjected to what is being described as "airport-style security." In addition to the security screening, visitors are expected to wait in long lines for an opportunity to say farewell to the queen. However, those invited to attend the queen's actual funeral will need to follow some unusually strict rules.
Funeral attendees cannot bring extra guests or staff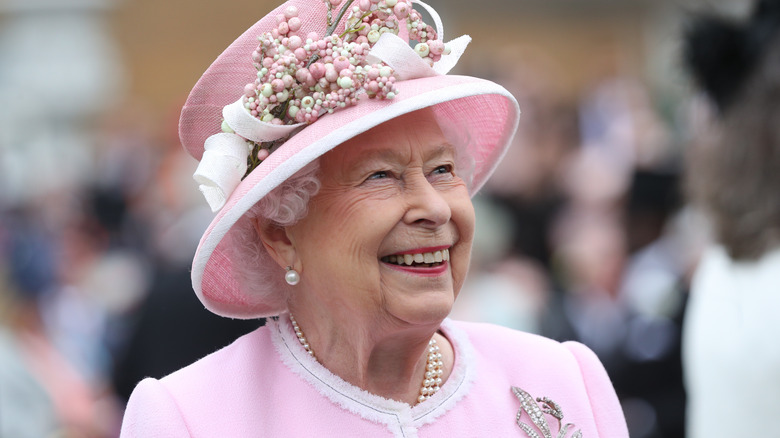 Wpa Pool/Getty Images
In another press release, the United Kingdom government announced the day of Her Majesty Queen Elizabeth II's State Funeral will be a national bank holiday. Although employers will not be compelled to give their employees time off, they are encouraged to allow people to take the day off to "pay their respects to Her Majesty and commemorate her reign." The day will also mark the last day of national mourning in honor of the queen's death.
The funeral is expected to begin at 11:00 a.m. As reported by Politico, those expecting to attend will need to follow a strict protocol. The funeral attendees must present an invitation. As space is limited, the attendees may not bring any other members of their family or any staff, with the exception of their spouse or partner. Government officials, however, will be permitted to send an official representative if they are unable to personally attend.
On the evening prior to the funeral, world leaders traveling from overseas have been invited to attend a reception at Buckingham Palace, which will be hosted by King Charles III. According to Politico, any attending heads of state will also have an opportunity to view the queen's coffin. They will also be able to visit Lancaster House, where they can sign a condolence book and record short tributes, which will be distributed to the media.
Private planes and helicopters are not allowed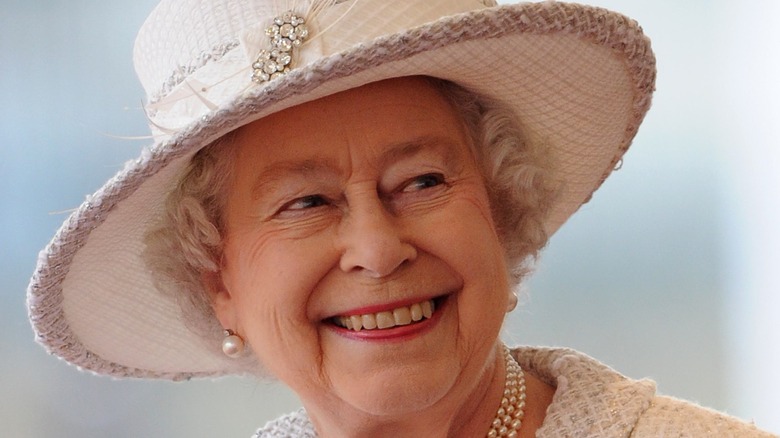 Wpa Pool/Getty Images
As reported by Politico, those traveling to London to attend Her Majesty Queen Elizabeth II's funeral must arrive on commercial airlines. The government has asked that attendees refrain from using private jets or helicopters to travel to the capital city. Those who still prefer to travel via private jet are encouraged to avoid London Heathrow airport, as it is expected to be extraordinarily busy. Officials have also warned travelers that they may face delays or be diverted to alternate airports due to the expected traffic at Heathrow — whether they are arriving in commercial or private planes.
Everyone attending the funeral will also need to leave their vehicles elsewhere due to "tight security and road restrictions." The attendees will be transported in groups to Westminster Abbey in escorted buses instead. At the conclusion of the funeral, all foreign leaders are invited to attend a reception hosted by Foreign Secretary James Cleverly. Politico reports the reception will be at Dean's Yard, which is within walking distance of Westminster Abbey. After the reception, the attendees will be transported back to their vehicles in escorted buses.