The Biggest Theories On Why The Queen's Coffin Moved To Westminster Hall At Exactly 2:22 Pm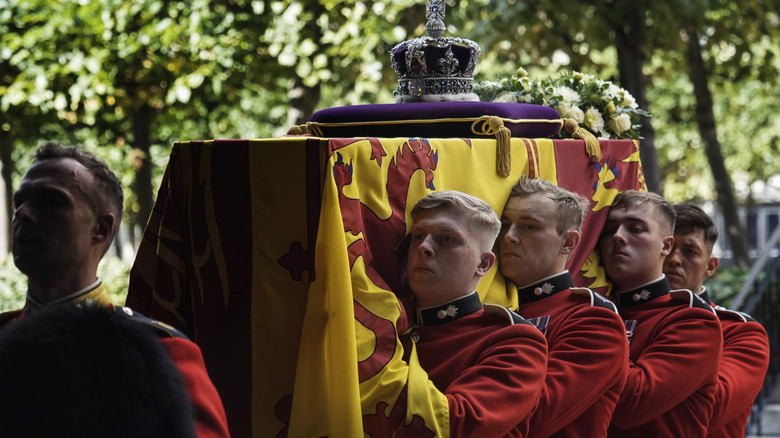 Wpa Pool/Getty Images
On September 14, 2022, at 2:22 p.m. GMT, 10 pallbearers who were past and present members of the military carried Queen Elizabeth II's body from Buckingham Palace, according to the Independent and The New York Times. They placed the coffin, draped by the Royal Standard with the diamond-encrusted Imperial State Crown sitting atop it, into a horse-drawn gun carriage for the 38-minute procession to Westminster Hall where the queen's body will lie in state for four days until her funeral, per the Associated Press.
With all the pomp, ritual, and somber ceremony surrounding this event, many people have wondered what, if any, significance might be associated with the very specific time at which Queen Elizabeth's coffin was taken from her official London residence for the last time. Many theories have focused on biblical themes, or speculated that it has to do with honoring another monarch who died in 1952, according to inews.
What is the Significance of 2:22?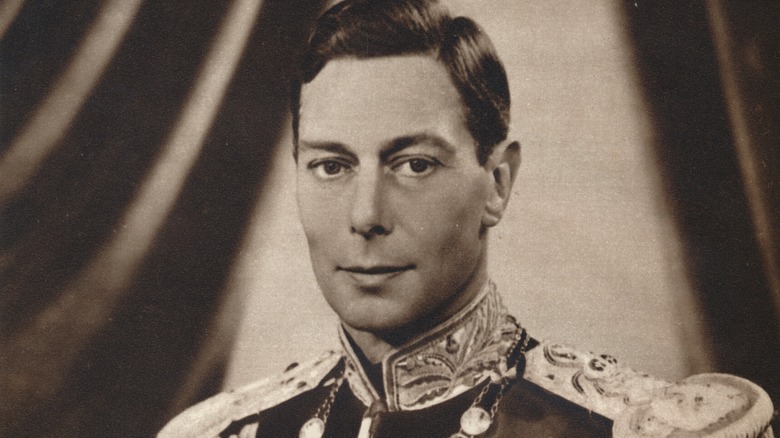 Print Collector/Getty Images
One theory on why the exact time of 2:22 p.m. was chosen to remove the queen's coffin from Buckingham Palace has to do with the biblical significance of the number 222, which for many Christians symbolizes love and unity, according to the Daily Mail. Queen Elizabeth was a devout believer and the official head of the Church of England, per the Daily Mail. Another theory is that the time was chosen in honor of the queen's father, George VI, according to inews. After his death in 1952, the Sebastopol bell at Windsor Castle chimed 56 times for each of the years of the king's life, ending at exactly 2:22 p.m.
A third theory holds that the timing could be linked to the queen's Platinum Jubilee celebrated this past February (2/22). The simplest answer may be Dickie Arbiter's. "Simply to arrive at Westminster Hall at 3 p.m. on the dot," the former spokesperson for Queen Elizabeth II told The New York Times. The question remains, however: why was 3 p.m. was chosen for the arrival at Westminster Hall?