The Mysterious Part Of Queen Elizabeth II's Death That We'll Never Know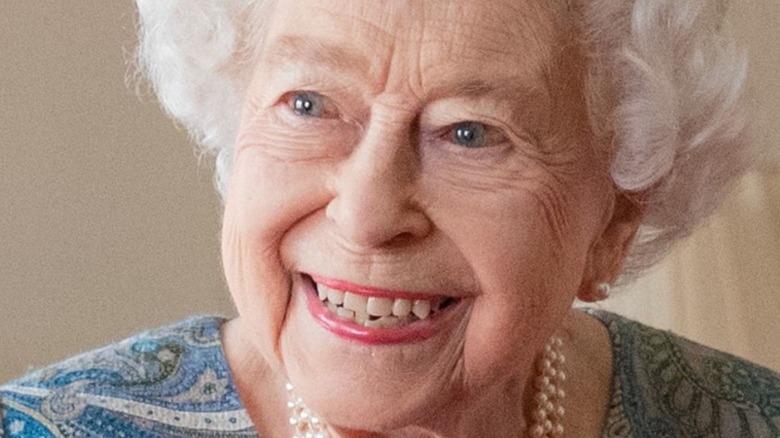 Wpa Pool/Getty Images
Queen Elizabeth II enjoyed great popularity during her impressive seven-decade-long reign. She worked with 15 prime ministers during her time as monarch, and on September 6, just days before the queen died, she met with Prime Minister Liz Truss, according to the BBC. As part of her royal duties, the queen officially appointed Truss to a new role as prime minister. This meeting between the two leaders was held at Balmoral Castle, a break from the usual protocol and a sign of the queen's fragile health. Normally the queen would have received the prime minister at Buckingham Palace in London. But she had been at Balmoral, her Scottish estate, for much of the summer.
On September 8, the officials at Buckingham Palace announced that the queen's doctors were worried about her health and that she was being supervised by her medical team, per The New York Times. In a press release from Buckingham Palace, the only description of the queen's condition was that she was "comfortable" in Balmoral. Later that day, the royal family relayed the news of the queen's death. She died "peacefully" that afternoon, according to the statement, but no official cause of death was provided.
What led to the queen's death may remain a mystery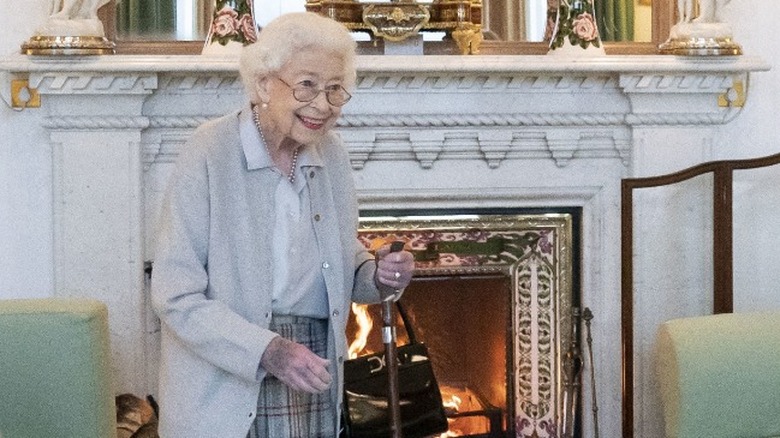 Wpa Pool/Getty Images
It is likely that the royal family will never officially announce the cause of the queen's death. But that hasn't stopped the media from speculating on what led to or contributed to her death. Certainly, the queen's age may have been a factor — she was 96 years old, after all. In the photos from her meeting with Prime Minister Truss (see one example above), Queen Elizabeth II appears fragile and is using a cane, as she had in public since October 2021 (per Vanity Fair).
Some have suggested that the death of her beloved husband, Prince Philip, may have contributed to her death, per 7 News. The leading cause of death for women in England is dementia, but it appears not to be part of the queen's rapid decline. She was still handling her official duties right up until the end. The queen may have experienced a heart attack or stroke, which are two other leading causes of death for women. Whatever led to the queen's death, it seemed to be a swift end to such a remarkable life.