Boxer Esteban De Jesús Went From A Convicted Murderer To A Preacher While In Prison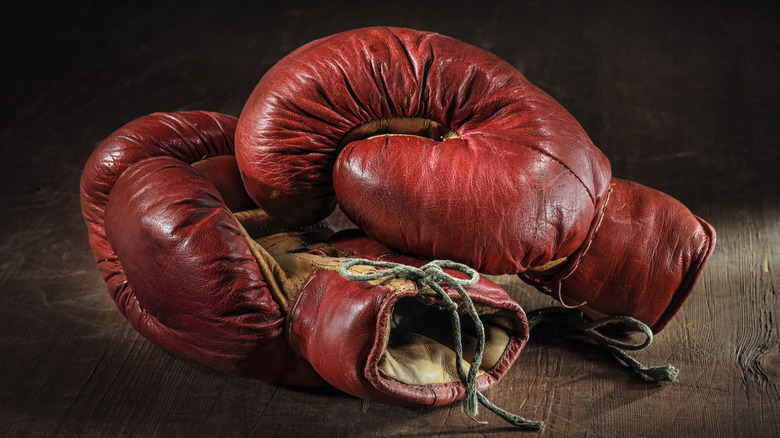 Stocksnapper/Shutterstock
Although he is not well known in the United States, Vice reports that boxer Esteban De Jesús was big in his native Puerto Rico. According to UPI, he achieved fame for defeating fellow boxing champion Roberto Durán. In November 1972, De Jesús and Durán went up against each other at Madison Square Garden. De Jesús was only 21 years old, but was a force to be reckoned with. Ultimately, Duran, who was then an undefeated fighter, lost to De Jesús. Jorge Perez, from the Puerto Rican newspaper Primera Hora, explained to Vice, "He was the biggest fighter in Puerto Rico at the time. When he beat Durán he became an idol."
The New York Times adds that De Jesús fought Durán again in 1974 and 1978. He lost both matches. However, Sportscasting states that De Jesús won the next six fights he fought in. Although these wins should have propelled him to superstardom, they instead marked the beginning of his downfall (via Vice). On July 7, 1980, De Jesús lost a fight against Saoul Mamby. With this career floundering, De Jesús announced that he was retiring from boxing. Unbeknownst to his fans, De Jesús had been an avid cocaine and heroin user for years. Shortly after, he committed a senseless crime.
His drug addiction led to murder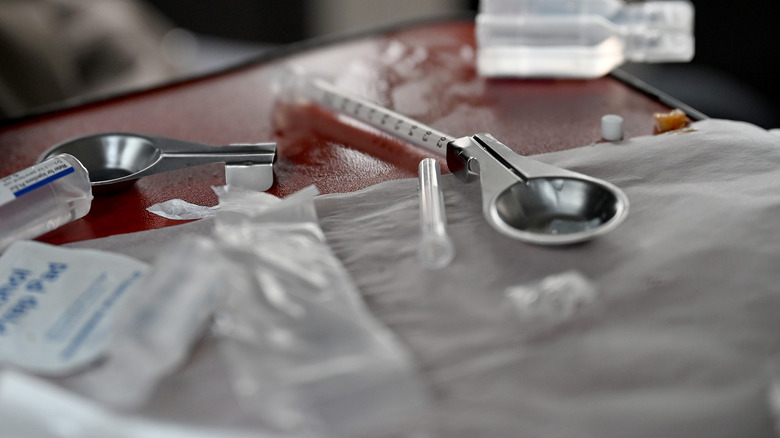 Jeff J Mitchell/Getty Images
The New York Times explains that De Jesús and his older brother Enrique did drugs together. Although the public was unaware of his addictions, Vice states that one of his trainers, Manny Siaca, was not. He told the publication, "He was a great boxer and a great human being." He added, "The only problem was the drugs. They ate up his life." De Jesús had tried to quit and had even faced legal trouble for drugs, to no avail. On Thanksgiving 1980, De Jesús was in San Juan, Puerto Rico, when he injected himself with cocaine. He later explained, "It hit me very hard. I felt the reaction very badly. Then I left in my wife's car" (via a different article from The New York Times).
According to UPI, De Jesús got into a traffic dispute. Although it's unclear what transpired, it's known that De Jesús shot at a vehicle that had three passengers. Although two individuals were unharmed, the same could not be said for the 18-year-old driver (per The New York Times), Roberto Cintron Gonzalez. The New York Times reports that De Jesús shot Gonzalez in the head with a .25 caliber pistol. Gonzalez died from his injuries a few days later. De Jesús later admitted that he was so high that "I didn't even know that I was killing someone." He went on to say, "My wife told me that I had killed someone. I feel very bad for what I did."
If you or anyone you know is struggling with addiction issues, help is available. Visit the Substance Abuse and Mental Health Services Administration website or contact SAMHSA's National Helpline at 1-800-662-HELP (4357).
De Jesús was diagnosed with AIDS in prison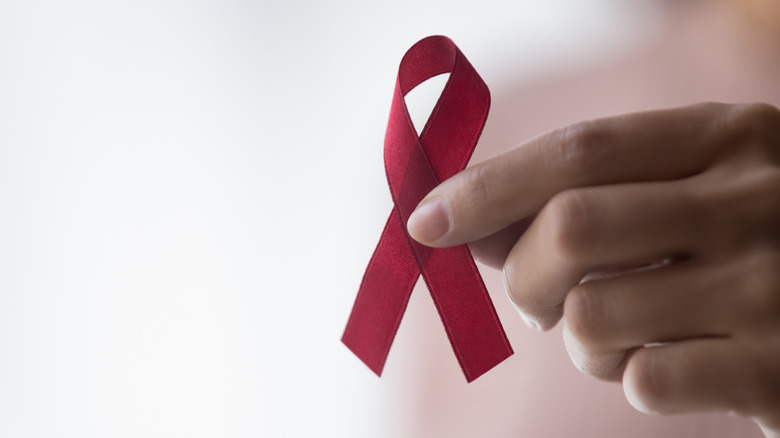 fizkes/Shutterstock
According to The New York Times, De Jesús was later tried and convicted of first-degree murder. The famed boxer was then sentenced to life in prison. It was here that De Jesús became deeply religious. Vice reports that he became a minister and a preacher who provided inmates with daily sermons. However, De Jesús' past came back to haunt him in 1985. That year, he learned that his brother Enrique had died of AIDS. The brothers had shared needles, which prompted De Jesús to get tested for HIV. Sadly, his results came out positive. By 1989, De Jesús had been diagnosed with AIDS.
As a result, a different article from The New York Times explains that De Jesús was released from prison and sent to a treatment center in Puerto Rico. He also gave an interview where he opened up about his vices and how his friends contributed to the problem. De Jesús explained, "They take you to parties and you start using the stuff. The worst part is when you open your eyes, it's too late. You're already addicted."
While he was hospitalized, Vice writes, De Jesús had a special visitor: his former rival Roberto Durán. Although AIDS was a disease that was feared and not widely understood, photographers captured Durán embracing De Jesús. Per The New York Times, De Jesús was 37 when he died from AIDS on May 11, 1989. In one of his last interviews, he stated, "I'm in God's hands." He left behind his wife and three children.