Whatever Happened To Tammy Williams, The Main Suspect In The Murder Of David Carter?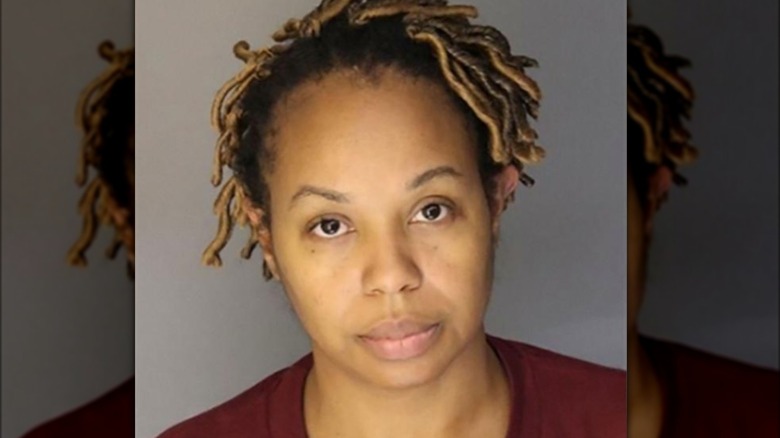 US Marshals
Episode three of the Netflix series "Unsolved Mysteries Volume 3" (with a trailer on YouTube) addresses the 2018 death of 39-year-old father, David Carter. That year, Carter went missing and his body was later found, dismembered. Carter's girlfriend at the time, Tamera "Tammy" Williams (pictured), was questioned but released for lack of evidence. Shortly after, Williams also disappeared and she has not been heard from again. Through the third installment in the Netflix "Unsolved Mysteries" series called "Body in Bags," authorities hope new clues may emerge in the Carter case, leading to Williams' arrest, according to Cosmopolitan.
The last time that Carter was seen alive was at his son DJ's late September football game, which Williams also attended. Tensions between the couple were reportedly high at the event. A few days later, David's coworkers told his family he'd been absent from work for three days. Concerned, his family checked in on Carter, and they found his apartment unlocked and a large blood stain on his mattress. There was bullet hole in Carter's bed.
Carter's son DJ saw Williams take out the trash at Carter's house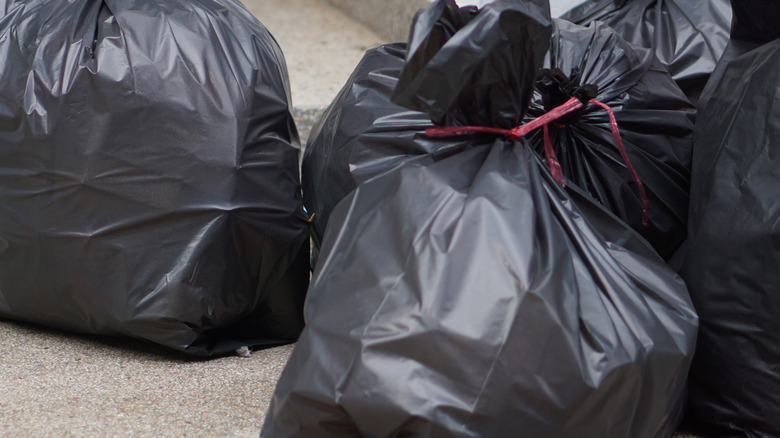 tawanroong/Shutterstock
Prior to that discovery, Carter's son DJ was meant to visit his father but he had received a text from his father's phone that Carter was sick and that he had to reschedule the visit. In need of a few belongings at Carter's residence, DJ dropped by his dad's house and saw Williams taking out bags of trash. DJ explains in the "Unsolved Mysteries" episode that when Williams spotted him, she ran toward the door of Carter's apartment which DJ found locked. "You'd have thought since she saw me, she'd have left it unlocked but I had a key," DJ said (via Newsweek).
At that time, Williams told DJ his father had gone for a walk. When questioned by the police Williams claimed she knew nothing about Carter's whereabouts. Not long after that, Carter's father, Elton, was contacted by the police. They had found a segment of Carter's torso in a bag along I-75 in Ohio. Over the span of roughly two weeks, more of Carter's dismembered body parts were recovered at various points along the route.
Williams was a person of interest in the case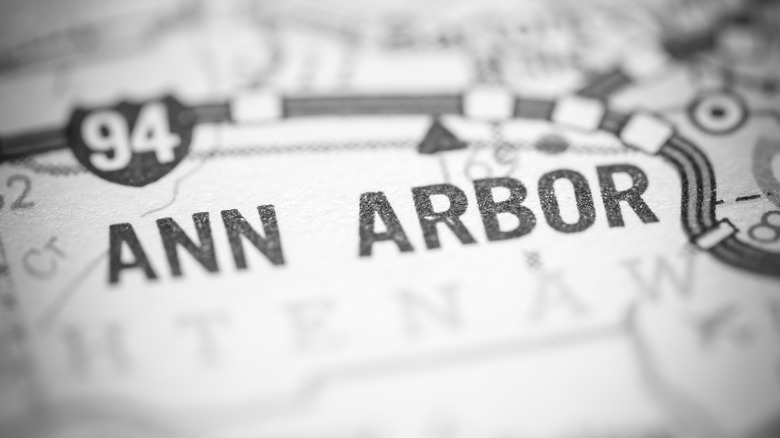 SevenMaps/Shutterstock
As Carter's remains were being identified, Williams was brought in for questioning as a person of interest in the case. At that point, though, there was insufficient evidence to charge her and she was released. Around that same time, Carter's head was recovered in a duffel bag. There was a single gunshot wound below his left ear, based on Cosmopolitan reporting. By that time, Williams had reportedly fled Michigan. Her last sighting in the state was in Ann Arbor, where she withdrew money from an ATM and had dinner, as Newsweek writes.
Not long after, Williams reportedly checked in at the Neptune Hotel. Authorities believe she traveled to New York via train from Chicago. From there, the trail has gone cold, though authorities believe her family helped her go on the run and may have provided financial assistance for her escape. As Fox 2 Detroit reported in 2021, Williams' mother was indicted on embezzlement charges from the Detroit Firefighters Association (DFFA) where she was once treasurer. There is a $10,000 reward for information leading to Williams' arrest. She has a rose tattoo on her left shoulder.