The Disturbing 2015 Death Of Tiffany Valiante From Netflix's Unsolved Mysteries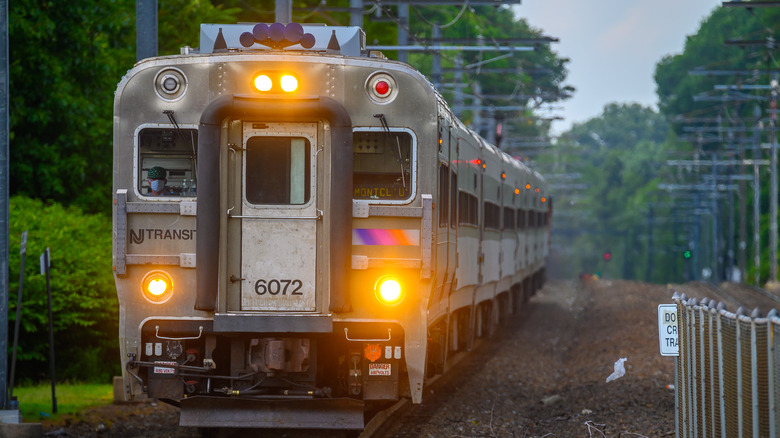 Krtz07/Shutterstock
Tiffany Valiante was only 18 and a recent high school graduate when she died on July 12, 2015 (via WHYY). Now, Newsweek reports that her horrific death is being examined in the first episode of Netflix's "Unsolved Mysteries Volume 3." Titled "Mystery at Mile Marker 45," viewers learn the events that led to Valiante's death and the aftermath of it all. According to The Philadelphia Inquirer, Valiante, who was from Mays Landing, New Jersey, was a volleyball star who was planning to attend New York's Mercy College. She was also a beloved daughter to Dianne and Stephen Valiante. On the day of her death, the Valiantes went to a graduation party.
Per Daily Beast, Tiffany's mother received a call from one of Tiffany's friends. The friend was upset and said that she wanted to speak to Dianne and Stephen. They returned home, where the friend alleged that her debit card had been used without her permission by Tiffany. At around 9:30 p.m., an argument broke out between Tiffany and her parents (via Newsweek). All That's Interesting writes that Tiffany denied she had used the card but that was quickly deemed to be untrue. As a result of this quarrel, Tiffany, who was afraid of the dark, left the family home (per WHYY). This was the last time she was seen alive.
Her death was ruled a suicide
WHYY reports that Tiffany's parents were immediately concerned that she had wandered off alone in the dark, and even more so when they found her cell phone near their residence. Newsweek adds that the family contacted loved ones and friends to no avail. At 11:30 p.m., her family filed a missing person report. Unbeknownst to them, Tiffany (above, in 2014) was already dead. Only minutes before, The Philadelphia Inquirer writes, she had walked four miles away from her home and was hit by NJ Transit train 4693. The train was going 80 mph and Tiffany died instantly. When her body was discovered, she was barefoot and partially clothed.
According to Newsweek, investigators quickly came to the conclusion that Tiffany had killed herself. The Philadelphia Inquirer adds that this was backed up by a student engineer who was conducting the train the night of Tiffany's death. He stated, under oath, that he had seen Tiffany throw herself in front of the train. However, Tiffany's parents were shocked by this and vehemently denied that their daughter was suicidal (per Cosmopolitan). On "Unsolved Mysteries," Dianne explained (via Newsweek), "I was devastated. I couldn't understand how they could come up with that. My daughter wasn't depressed. She wasn't suicidal. Tiffany was happy!" In a decision that they now regret, WHYY states, the family had Tiffany cremated.
If you or anyone you know is having suicidal thoughts, please call the National Suicide Prevention Lifeline​ by dialing 988 or by calling 1-800-273-TALK (8255)​.
Her family believes she was murdered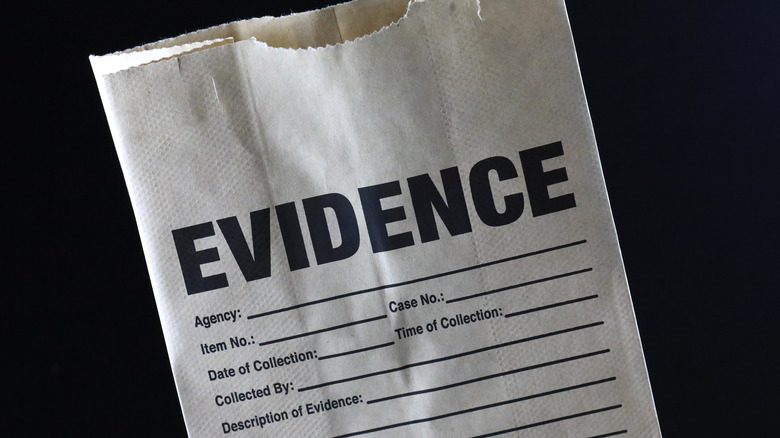 Douglas Sacha/Shutterstock
Years after Tiffany's death, her family remains troubled by the fact that it took New Jersey authorities only hours to rule their daughter's death a suicide (via WHYY). So much so, that they believe that this is not what happened to Tiffany. They argue that she was a victim of foul play. Moreover, The Philadelphia Inquirer reports that the Valiantes have asserted that the police completely botched their investigation into Tiffany's death. According to Newsweek, evidence from the scene was not properly handled or collected. In fact, Dianne found the shoes and headband Tiffany was wearing three weeks later, not far from where the body was discovered.
All That's Interesting states that the student engineer who witnessed her death has also continued to change his story about what he saw that night. Cosmopolitan writes that the Valiante family believes that she was kidnapped and then murdered. WHYY adds that the family has reason to believe that Tiffany may have been sexually assaulted and then thrown in front of the train. However, a rape kit was never used on her remains (via The Philadelphia Inquirer). Her parents wanted to test several items stored as evidence to further prove this theory (per NJ.com). They were shocked to find that evidence had either been damaged or had gone missing.
Per The Philadelphia Inquirer, the family has tried, with no success, to change the official decision of Tiffany's manner of death. Nevertheless, they hope that the "Unsolved Mysteries" episode will provide them with answers and closure (via Cision PR Newswire).