The Reason Serial Killer Nathaniel Cook Was Paroled After Only 20 Years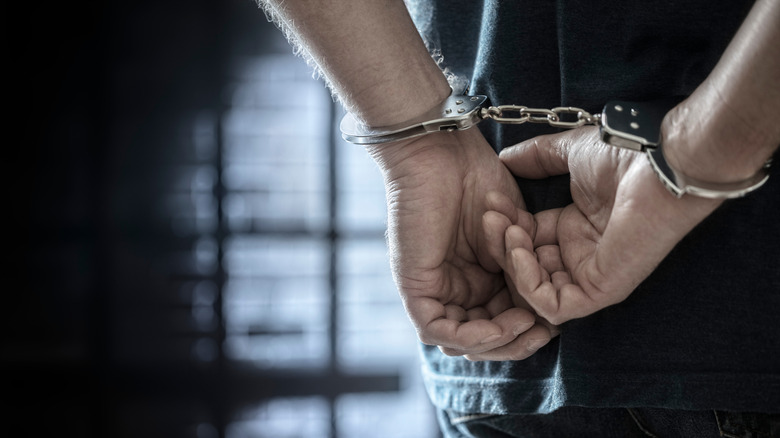 Brian A Jackson/Shutterstock
In August 2018, convicted murderer Nathaniel Cook was paroled after serving just 20 years for a string of monstrous murders with his brother Anthony. Most serial killers aren't released that soon, so how did this happen? Turns out the answer lies in a plea deal previously agreed to by the victims' families and the prosecution.
In the 1970s and early 1980s, brothers Nathaniel and Anthony Cook committed at least eight murders — killings that either one or both of them were involved in, writes the Toledo Blade. In December 1973, Anthony Cook began a string of killings in Ohio with his murder of Vicky Small — a rampage that wouldn't end for close to a decade. The early murders were ones neither the police nor family members thought would ever be solved.
In 1981, Anthony Cook was arrested and sentenced to 15 years to life in prison for the murder of an Ottawa Hills realtor, Peter Sawicki (via Toledo Blade). Nathaniel Cook avoided being linked to any murders for another 17 years. In 1998, according to the Toledo Blade, investigator Frank Stiles further reinvestigated unsolved cases using DNA testing, which was new technology at the time. He and other investigators had long suspected the Cook brothers in other crimes but didn't have the evidence to arrest them. That is, until prosecutor Julia Bates suggested that DNA testing might link them — but specifically Nathaniel Cook — to unsolved murders.
As it turned out, she was right, and in 2000, the brothers ended up pleading guilty to eight murders between them.
Nathaniel and Anthony Cook confessed to murdering eight people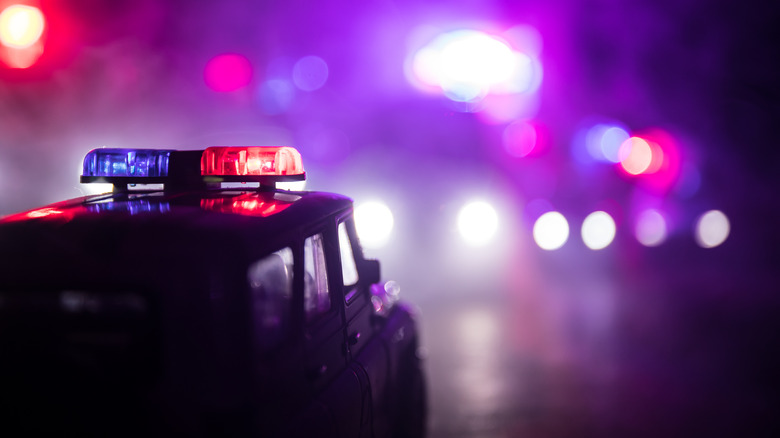 zef art/Shutterstock
As part of a 2000 plea deal, Nathaniel Cook confessed to murdering three people in the 1980s. His older brother Anthony confessed to five more murders at the same time (he was already convicted of another). The brothers explained that they preyed on young couples and women walking alone, according to AP News. At the time, the murder confessions allowed the victims' family members answers, along with ensuring both brothers would go to prison for at least a few years. In Anthony's case, it meant he would stay in prison for longer. Fearing what might happen when Nathanial Cook was released in 2018, family members wrote letters asking for him to be held for an even longer sentence.
The judge attempted to find a way around the release, but finding nothing, ordered Cook to wear an electronic tracking device for a year and to register his address every three months since he is a convicted sex offender. The day he was released, the sister of one of his victims, Doreen Powers, said of Cook (via WTOL 11): "He destroyed lives, generations. There's no remorse. I see no remorse in him whatsoever."
The plea deal and post-parole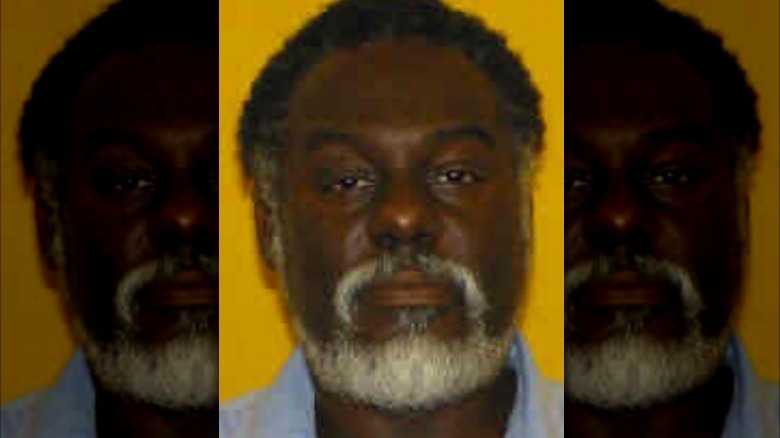 Ohio Department of Rehabilitation and Correction
As part of the 2000 plea deal that the prosecutors and family members agreed to, Nathaniel Cook would serve 20 years for his attempted murder of Sandra Rollins, at which point he would be released. The brothers originally agreed partly on the basis of making sure Nathaniel received parole. "I'm disappointed. He needs to be in prison for the rest of [his] life," said Rollins in 2018, via AP News. "I'm afraid for other people out there." She was raped and stabbed by the Cook brothers in 1980 but survived. Her boyfriend, Thomas Gordon, was shot and did not survive his wounds. (Anthony Cook is now serving two life sentences for his murders of Peter Sawicki and Thomas Gordon, via the Toledo Blade).
After his parole, Nathaniel Cook was required to spend at least six months in a work release program. He planned to move in with his sister. By the next year, Cook had moved and lived within 1000 feet of a Toledo school. Despite many believing this was illegal because of a 2003 Ohio sex offender residency restriction law, Cook was not found to be in violation because his crimes occurred before 2003 (via 13ABC Action News and NPR).