Who Created The Scripps National Spelling Bee?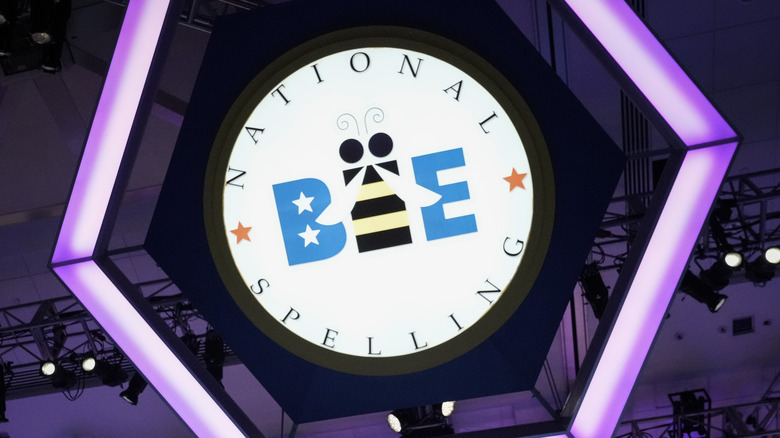 Drew Angerer/Getty Images
You and your children both have access to the same technology, and if you're not looking at it now, it's almost certainly in your pocket. Almost all mobile devices and personal computers these days contain automatic spell-check software, making the tedious learning of how to spell words rather redundant. And of course, words that you don't use very often, such as "gladiolus," that would otherwise require a trip to the dictionary to look up, can be automatically spelled correctly for you by your device's software.
Nevertheless, teaching children to spell properly remains a fundamental cornerstone of the American school curriculum. And of course, English being English means that thousands of the words we use every day are going to have spellings that contradict normal conventions.
So what better way to combine pedagogy with the spelling of obscure English words? By making children learn to spell them and then recite them in front of adults, for money. Since 1925, according to the organization's website, the Scripps National Spelling Bee (known at various times by various names) has been a competition wherein America's 11-14-year-olds compete against each other by spelling words they'll never use, with cash prizes and a set of encyclopedias as the prize.
Consolidating Local and Regional Spelling Bees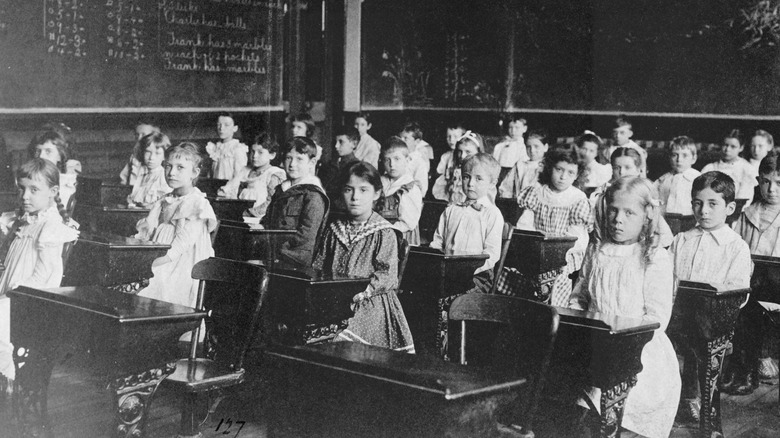 Heritage Images/Getty Images
According to Smithsonian Magazine, the idea of teaching children the importance of proper spelling likely goes back to the earliest settlers, who were all about the proper (and properly-spelled) recitation of Bible verses. By the middle of the 18th century, spelling bees were common for both children and adults.
There are quite a few things to unpack here. First, as you are already undoubtedly aware, the rules of spelling when it comes to English are a mishmash, at least in part because our language is the result of multiple languages mixing together. Then there's the fact that spelling wasn't standardized until dictionary writers tried to standardize it. In particular, America had a man – Noah Webster – who was keen not to just see spelling standardized, but to see American spelling, and its differences from British spelling, become the norm. Secondly, what the heck do bees have to do with all of this? As it turns out, the word "bee" is just a colloquialism for a thing where people gather to do something.
In 1925, according to Britannica, the Louisville Courier-Journal, which had hosted a statewide spelling bee in Kentucky, invited other newspapers to sponsor their own spelling bees, and to send their winner to compete for a national championship. The first winner was hometown boy 11-year-old Frank Neuhauser of Louisville, who correctly spelled "gladiolus" (a perennial flower) and won $500 for his efforts.
Who Was Scripps (And Who Was Howard)?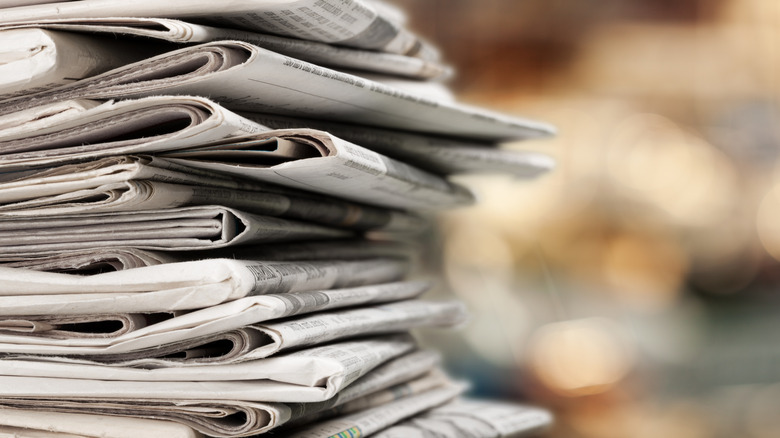 Billion Photos/Shutterstock
According to Forbes, Edward Willis "E.W." Scripps borrowed $10,000 (a princely sum in 1878) at the age of 24 to start a Cleveland newspaper. Eventually his holdings, to this day still owned by the family that bears his name, grew to include several dozen newspapers. Brothers Robert and Roy Howard joined the enterprise in the 1920s, according to Reference For Business, and by 1926, the Scripps Howard chain was the second-largest newspaper publishing conglomerate in the U.S.
In 1941, the company began sponsoring the National Spelling Bee (as it was known at the time), only now as the Scripps Howard National Spelling Bee (according to ESPN). In 2004, the Howard name was dropped from the event, according to Britannica, and it has been known as the Scripps National Spelling Bee ever since. It no longer includes just American children, but kids from other countries as well.