Inside Barbara Walters' Friendship With Tom Brokaw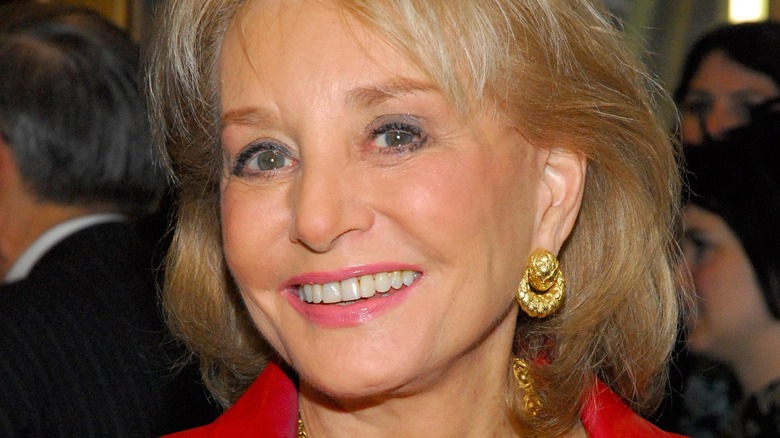 Everett Collection/Shutterstock
During President Gerald Ford's administration, Tom Brokaw, Bob Schieffer, and Barbara Walters met in her New York apartment to discuss an upcoming joint interview with President Ford. At the time, Walters was the first female co-anchor of a network nightly newscast at ABC for a little over a year. Brokaw was at NBC, and Schieffer, CBS. After their planning session, the two men got up to leave. "I envy both of you," she told them, Schieffer recalled in his book "Face the Nation: My Favorite Stories from the First 50 Years of the Award-Winning News Broadcast · Volume 2." "You can ask tough questions and people say you're tough reporters. But when a woman asks the tough ones, she gets accused of being a pushy cookie."
It was just one struggle Walters faced as a trailblazing journalist in an environment that Brokaw would later call "a male-dominated locker room," per HuffPost. He and Walters had a flirtatious relationship in the early 1970s that would be considered inappropriate in today's work environment and would later publicly defend her when people questioned her worth.
A flirtatious relationship at NBC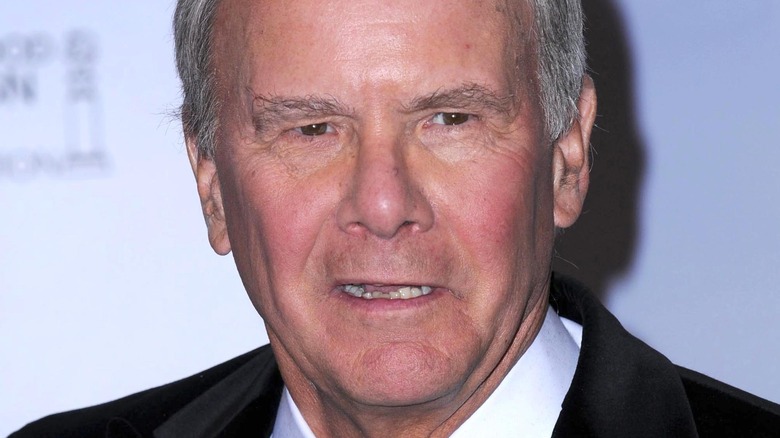 s_bukley/Shutterstock
Before Barbara Walters made history at ABC, she was with NBC, where she also made history when she went from being a researcher for "Today" beginning in 1961 and made the leap to its first female co-host in 1974, per ABC News. It was there that she met Tom Brokaw, who started his career at the network as the Washington correspondent, according to Biography. The first time they worked together on "Today," they didn't really know each other. Brokaw cracked a joke before they went on air. "You've got a sense of humor. We're going to get along," Walters told him, Brokaw recalled on Oprah's Master Class. And get along they did.
They shared a somewhat flirtatious relationship while they were both at NBC. "I rarely passed through the halls in NBC without looking down and saying, 'you've got the best legs in the news business, Barbara,'" Brokaw told "The View" in 2011 (via Huffpost). Walters agreed that these days his remarks would be considered inappropriate but admitted that she, too, may have crossed a line. "So I just have to say for full disclosure that for years, until he stopped me, I kept talking about how cute I thought Tom Brokaw was," Walters said during the 2011 "The View" segment.
Tom Brokaw supported Barbara Walters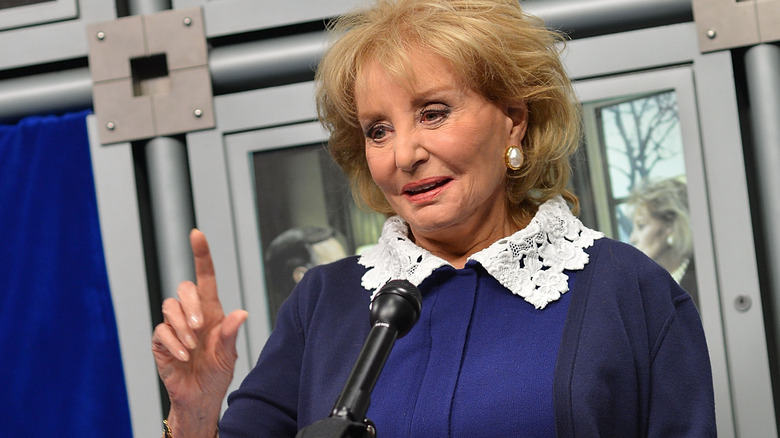 Slaven Vlasic/Getty Images
In 1976, ABC News attempted to woo Barbara Walters away from its rival network NBC, where she was still co-hosting "Today" and had by then become the show's jewel in the crown. She interviewed many U.S. presidents, including Richard Nixon during his historic 1972 trip to China, among other achievements. However, she still faced discrimination. Walters wanted more control on the show, which NBC was unwilling to give her, per "From Yesterday to TODAY: Six Decades of America's Favorite Morning Show." ABC News offered her an unprecedented $5 million five-year contract, and Walters was receiving blowback. Richard Salant, then president of CBS News, called the amount ABC offered Walters "ridiculous," and he wasn't alone in his opinion, per New York magazine.
In a 1976 story for Interview Magazine, Tom Brokaw defended the contract ABC offered Walters: "I think it's very much a matter between Barbara Walters and ABC," he said. "I honestly do. If ABC is willing to pay her that, and she feels she is worth that much on the market, so to speak, then I think she should get it. You know, it's part of what Republicans and Chamber of Commerce presidents all over this land tell me is the spirit of free enterprise." Brokaw would later say of Walters, who died on December 30, 2022, at 93, that he was "a huge fan of hers. I really adore her. She's indefatigable. She just keeps on trucking," per Oprah's Master Class and The Guardian.