What Did The Officer In Vladimir Pokhilko's Murder Case Find Initially Suspicious About The Crime Scene?
tomeqs/Shutterstock
On September 22, 1998, Vladimir Pokhilko, his wife, and the couple's son were found dead in their Palo Alto, California home (via the Toronto Sun). SFGATE reports that Pokhilko was 44, while his wife, Elena Fedotova (who also went by the name Yelena), was 38. Their son Peter was only 12 years old. According to the New York Post, all three suffered gruesome injuries. Pokhilko's throat was slit and both Fedotova and Peter were attacked with a hammer and stabbed. A note that read, "I've been eaten alive. Vladimir. Just remember that I am exist. The davil [sic.]" was also found on the scene.
The brutality of their deaths and Pokhilko's identity provided the case with widespread notoriety around the Bay Area. According to Fox News, Pokhilko was a co-creator of the popular video game Tetris. The New York Post reports that he was formerly a psychologist in Moscow before teaming up with his friend, Alexey Pajitnov, to develop Tetris. Eventually, he immigrated to the United States, where Pokhilko became the president of a software company called AnimaTek International (via SFGATE). However, at the time of Pokhilko's death, the company faced financial issues.
Per SFGATE, this fact, coupled with the note, led investigators to conclude that Pokhilko had killed his wife and son before killing himself. However, Sandra Brown, a former police lieutenant who responded to the scene, does not believe this was the case. In her words (via the New York Post), "Something was not right."
Sandra Brown doesn't believe the crime scene made sense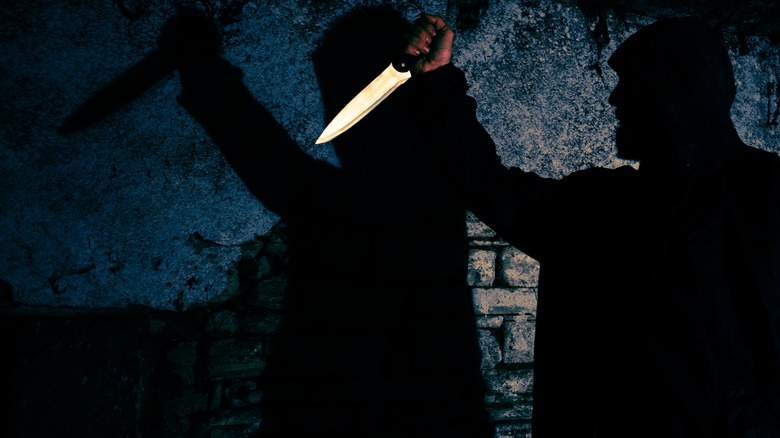 Melinda Nagy/Shutterstock
Years after the death of Vladimir Pokhilko and his family, Sandra Brown told the New York Post that she never forgot what she encountered at the crime scene. Moreover, Brown further spoke about the case in a 2022 Investigation Discovery docu-series entitled "The Tetris Murders." Per Fox News, Brown believes that the family, including Pokhilko, was murdered. She cited the blood splatter at the scene as a clear indication that someone "cut his [Pokhilko's] throat." Brown explained, "The blood splatter wasn't right ... It was low. And for someone to cut their throat and get blood down there, they had to have been laying down near the door."
Fox News states that Brown also found the error-filled note that Pokhilko allegedly left suspicious. She said, "When I read it, I was thinking, 'No, somebody else wrote this to make it look like Vladimir had written it.' But others from my team felt like he was under such distress that that's why he wrote it that way ... [But] it just didn't seem like it would come from him."
Newsweek reports that Brown decided to open up to the media and be a part of the "The Tetris Murders" simply because she feels that the Pokhilko needs to be vindicated. Brown noted, "Our medical examiners ruled that the deaths were double homicide-suicide; they ruled that Vladimir Pokhilko killed his family and then killed himself." She added, "I didn't believe it then, and I know I don't believe it now."
The Russian mob theory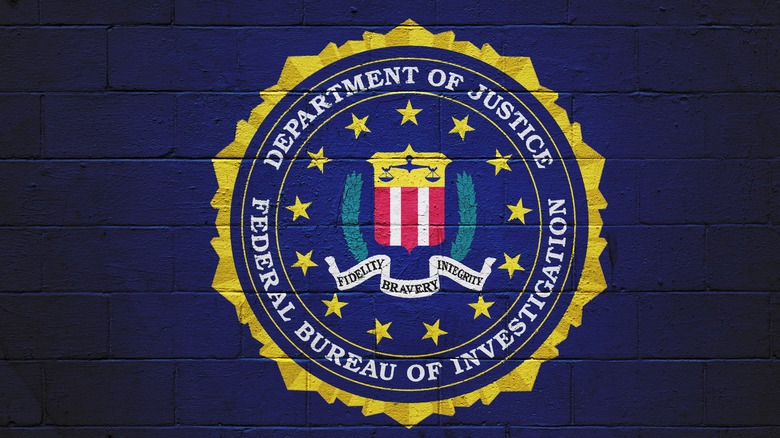 BreizhAtao/Shutterstock
Despite Sandra Brown's thoughts on the crime scene and investigation, Fox News reports that the case was quickly closed. The Palo Alto Police did not believe that Vladimir Pokhilko, his wife, and his son were victims of foul play. Then Lieutenant Alana Forrest stated, "There is no evidence to point us in any other direction." However, Brown thought otherwise, especially when she learned that the FBI made inquiries about the case. She stated (via Koin), " The FBI's a good organization, but they don't come into bedroom community homicides ... they don't get into a case where a husband kills his wife and his child."
According to the New York Post, Brown was told by what she referred to as the local "Russian community" that Pokhilko and his family were killed by the Russian Mafia. Fox News adds that Brown believes the weapons used in the killings (a hammer and knife) could very well represent a hammer and sickle from the Soviet Union's flag. However, the specifics of why he was targeted are unclear.
In "The Tetris Murders," Brown was presented with FBI documents and a subpoena that revealed that the agency's racketeering unit wanted to further look into Pokhilko (via the New York Post). This shocked Brown, who never saw the documents. She told Newsweek that she does not believe she will ever truly get closure regarding the case but hopes that perhaps the media and public will start to see Pokhilko as a victim instead of a killer.