John Larroquette Earned A Different Kind Of Green For His Role In Texas Chainsaw Massacre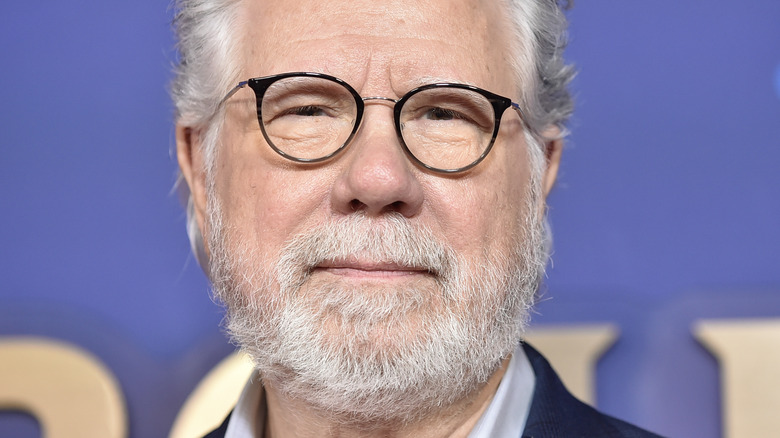 Rodin Eckenroth/Getty Images
One of horror's most brutal, unforgiving killers has been putting his victims on meathooks for nearly five decades. "The Texas Chain Saw Massacre" hacked its way into the hearts of horror fans and disturbed audiences everywhere when it went to theaters on October 1, 1974. It may be difficult to imagine a time when Leatherface wasn't a horror icon. However, mixed opinions of the film's contents led some cast members to remove it from their resumes entirely, according to Bloody Disgusting.
John Larroquette's voice is the legendary narrator that introduces audiences to the "mad and macabre" story that befalls the main characters in "The Texas Chain Saw Massacre." He was invited to partake in the movie as a favor to a friend of his, Tobe Hooper, the director of "The Texas Chain Saw Massacre." The pair became friends when Larroquette was working as a bartender in Grand Lake, Colorado and Hooper was in the area working on a project (per Parade). The friendship continued when Larroquette moved to Los Angeles to pursue his acting career. Although Larroquette agreed to participate in "The Texas Chain Saw Massacre" as a favor, he still got paid — at least in a way.
Marijuana, mad, and macabre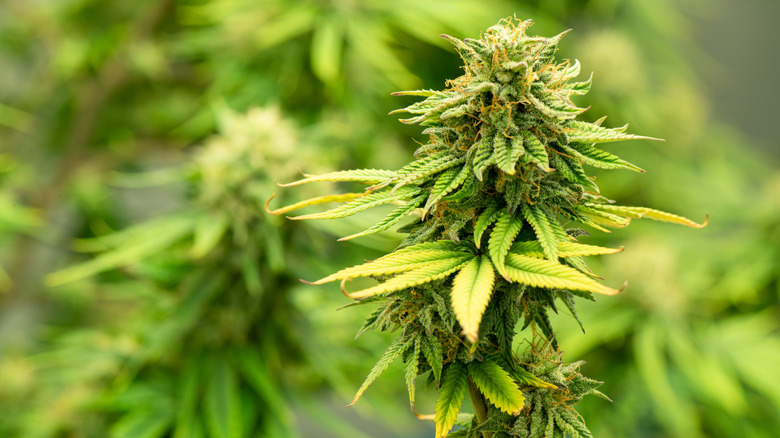 Sunan Wongsa-nga/Getty Images
John Larroquette's payment for voicing the eerie prologue to the 1974 low-budget horror film was marijuana. Or known by some as the slang terms "Mary Jane," bud," or simply "weed." In an interview with Parade, Larroquette confirmed this fleeting form of payment when asked about it when he said, "Totally true. He gave me some marijuana or a matchbox or whatever you called it in those days. I walked out of the studio and patted him on his backside and said, 'Good luck to you!'"
Since his initial voice work for the now cult-classic movie, John Larroquette has narrated several more films in the "Texas Chainsaw Massacre" franchise, though his form of payment has changed over the years. For Larroquette, being known for such a well-loved gory piece of horror history is only part of a long and successful acting career. With five Emmy wins for his remarkable performances in shows like "Night Court" and "The Practice," his impact on the entertainment industry is renowned (per Emmys).
Larroquette admits he isn't a horror fan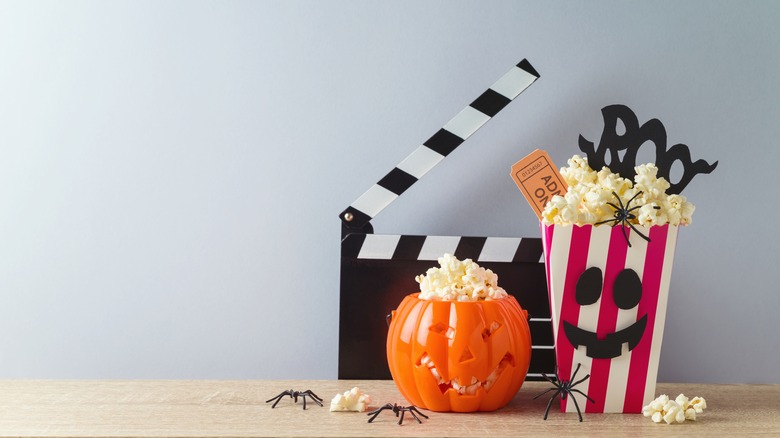 Maglara/Shutterstock
The introductory monologue of "The Texas Chain Saw Massacre" was the first time many heard the name of "final girl" Sally Hardesty (Marilyn Burns). Furthermore, they were the last words many heard before a lifelong fear of chainsaw-wielding maniacs ensued. As for John Larroquette himself, he's never seen any of these genre-defining horror films, as he confirmed in an interview with Parade. "I'm not a big horror movie fan, so I've never seen it. But it's certainly the one credit that's stuck strongly to my resume," he said.
From 1974's "The Texas Chain Saw Massacre" to 2022's "Texas Chainsaw Massacre," Larroquette's eerie monologue is what gives audiences the go-ahead to brace themselves for fear, fun, and the wild ride that is Leatherface and his most chaotic weapon of choice. Voiceover work in which weed is the promised payment isn't something Larroquette is likely to take on anymore, but in the 1970s, on a brief favor to a friend, he added something special to what would become one of the greatest horror films of all time.