Bryan Cranston's Bizarre Childhood Charles Manson Encounter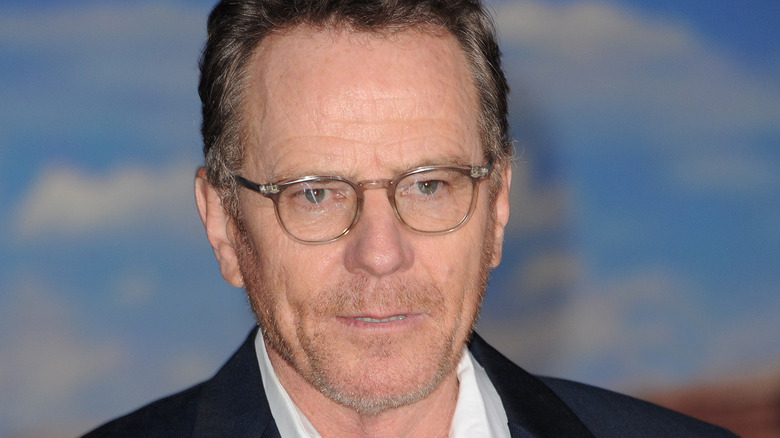 Tinseltown/Shutterstock
Bryan Cranston ("Breaking Bad") led quite a life before he became an acclaimed star of stage and screen. As a young actor in Florida, he was briefly involved in a murder investigation, and as the "Malcolm in the Middle" alumni revealed on Twitter, in 2017, as a young boy, he briefly crossed paths with notorious cult leader Charles Manson. Cranston shared his tweet on the occasion of Manson's death, and the actor, who was born in Southern California in 1956 — near where the so-called Manson Family was based — also talked about the incident in an interview with New York's Hudson Union Society (posted on YouTube).
In that interview, Cranston described Manson as "this little bearded guy with big dark eyes." His hair was wild and his eyes were wide, the actor said. The infamous Manson Family murders, sometimes called the Tate-LaBianca murders, took place in 1969 over two nights in Hollywood, during which time Manson's followers brutally murdered seven people, including Hollywood actress Sharon Tate. Tate was pregnant when she was killed, and her unborn child with director Roman Polanski — who was not at home at the time of the attack — also died. Recalling his run-in with Manson two years earlier, Cranston told the Hudson Union Society: "I couldn't take my eyes off him."
Cranston rode horses at Spahn Ranch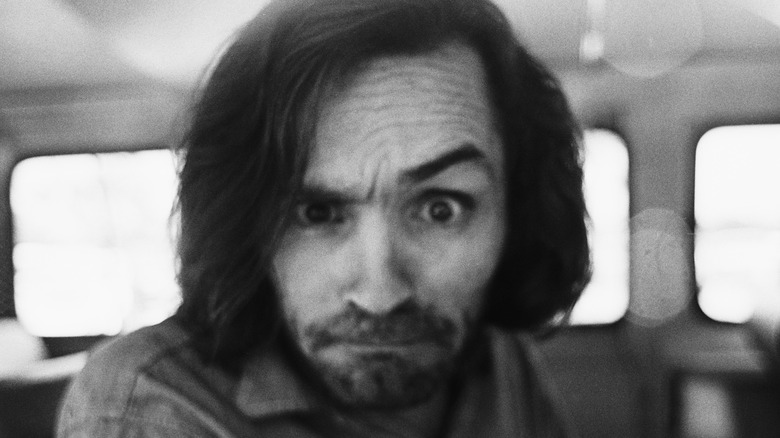 Michael Ochs Archives/Getty Images
According to Smithsonian Magazine, the Manson Family settled at Spahn Ranch near Los Angeles, a spacious acreage where many iconic Hollywood Westerns were filmed. In addition to those film appearances, Spahn Ranch was also an area for recreation, and it was for this reason Bryan Cranston was in the area on the day he and Charles Manson crossed paths. Cranston was 12 years old at the time, and as the actor explained to the Hudson Union Society — and later on "The Dan Patrick Show" — he and his cousin were there to horseback ride when they spotted the future cult leader.
In the Hudson Union interview, Cranston said while he and his cousin were renting their horses, "This young guy came and said, 'Charlie's on the hill, Charlie's on the hill!'" referring to Manson. Around that same time, about a dozen other people all jumped on horses and galloped away, Cranston said. After getting their horses, Cranston and his cousin followed the group. "[W]e go in the one direction everyone goes, and about half an hour later, we see this trail of horses coming back, and in the middle of the pack was a guy holding the reins of the horse behind," the actor said. This person was Manson, Cranston later realized.
The Manson murders happened the next year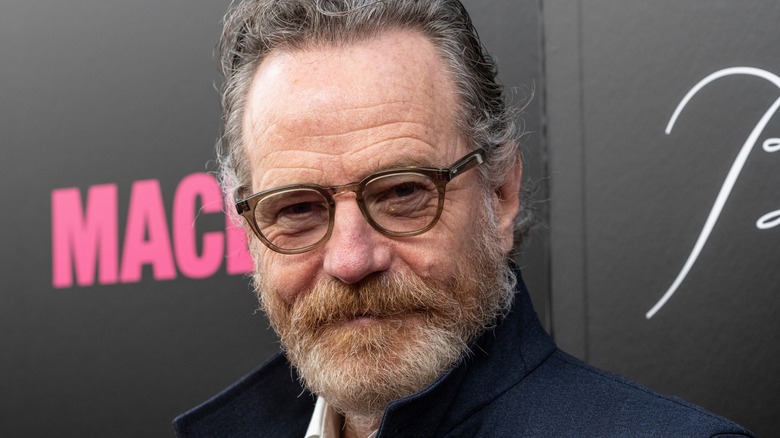 lev radin/Shutterstock
At that point, around 1968, cult leader Charles Manson was not the notorious criminal he would one day become. As Bryan Cranston also noted while speaking with Dan Patrick on his show, he and his cousin assumed the unusual man on horseback that passed by them was "Charlie," but exactly who "Charlie" was unclear. At that point, "We didn't think anything of it," Cranston told Patrick.
"The following year," Cranston continued, after the Tate-LaBianca murders and subsequent Manson family arrests, the actor saw Manson's picture in the media. That's when it dawned on him and his cousin. "That was Charlie Manson," they told each other. In that same interview with Patrick, Cranston said he never forgot Manson's face, and as news spread of Manson's 2017 death, the moment came back to him. When Manson died at the age of 83 from serving out his life sentence in a California prison, Cranston wrote on Twitter: "Hearing Charles Manson is dead, I shuddered. I was within his grasp."