The Time Bryan Cranston Became The Primary Suspect In The Murder Of A Florida Chef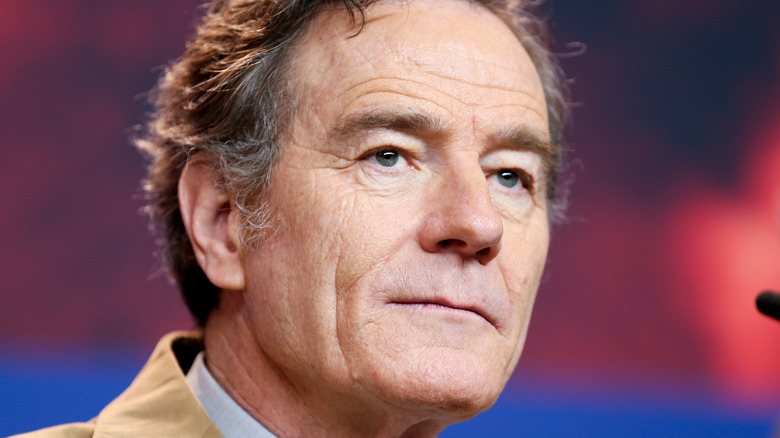 Denis Makarenko/Shutterstock
In the mid-1970s, a Daytona Beach-based chef named Peter Wong was discovered dead in the trunk of a car, as reported by The Daytona-Beach News Journal. At that time, Wong worked as a chef in the kitchen of a Daytona dining establishment called the Hawaiian Inn, a local Polynesian restaurant. After Wong's remains were found, police investigated the murder. Wong had been hit in the head and robbed.
Topping the police list of suspects early on were two brothers, both of whom worked alongside Wong as servers at the Hawaiian Inn, and both of whom had recently left town on motorcycles, seeming to be in a hurry. One of those brothers was none other than Bryan Cranston, who was an unknown aspiring actor at that point, but who is now best known for roles on hit TV shows like "Breaking Bad," as the award-winning actor himself explained, on a 2023 edition of the popular "Hot Ones" web series (posted on Youtube).
Wong was not a popular man with his colleagues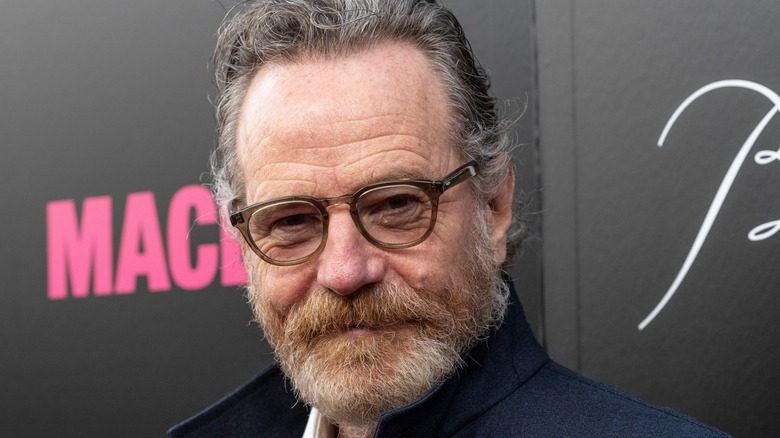 lev radin/Shutterstock
As Bryan Cranston told "Hot Ones" host Sean Evans, Peter Wong was not well liked amongst his coworkers at the restaurant where he and the Cranston brothers worked. In casual conversation, Cranston, among others, pondered, hypothetically, if they killed Wong, how would they do it (via Youtube)? Cranston and his brother were traveling the country on motorcycles as Cranston tried to find work in the theater. While in Daytona Beach, Cranston volunteered in a production, "Oh Dad, Poor Dad, Mama's Hung You in the Closet and I'm Feelin' So Sad," and supplemented his income with restaurant work, as the The Daytona-Beach News Journal writes.
When asked how he'd kill Wong, Cranston responded — clearly, with an edge of dark humor — he'd chop him up and stir fry him in what Cranston called "Moo Goo Gai Peter," or so he joked with his coworkers. Soon, the theater season wound down in Daytona Beach,  and it was time for Cranston and his brother, Kyle Edward Cranston, who is also now an actor, to move on to their next destination. Little did they know, around the same time they left, Wong actually wound up dead.
Police put an APB out on the Cranston brothers' motorcycles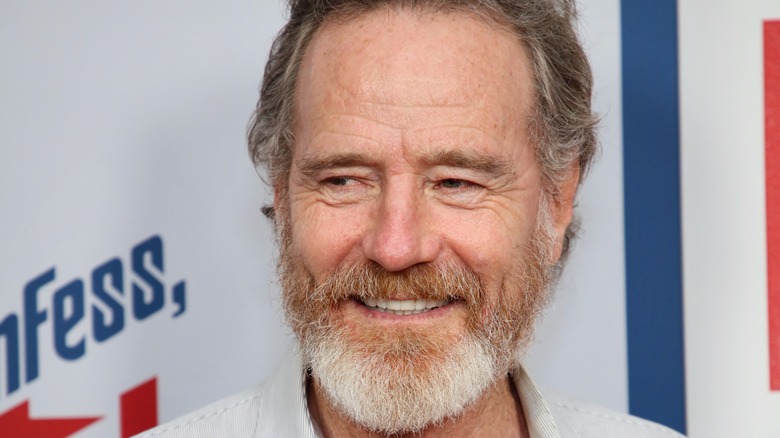 Robin L Marshall/Getty Images
Cranston also told the Peter Wong murder story to "The Tonight Show" host Jimmy Fallon, promoting his 2016 memoir "A Life in Parts" (posted on Youtube). In his book, Cranston also recounted what happened in the time surrounding Wong's murder. In that Fallon interview, Cranston recalled that in the two-week investigation after Wong's death, police interviewed employees at the Hawaiian Inn — had anyone there spoken openly about harming Wong? They all had, and had anyone recently left? The Cranston brothers, on their motorcycles, the police were told, around the same time Wong's murder happened.
As a result, an APB was put out on the Cranston brother's motorcycles, the "Malcolm in the Middle" told Fallon. As Cranston went on to explain on "Hot Ones" (via Youtube) a sex worker had picked up Wong, known for carrying large amounts of cash on him, at a dog track, lured him back to her residence where associates clubbed Wong in the head, robbed him, and killed him, leaving his body in the trunk of a car. In only a matter of weeks, Billy Wayne Waughtel and his two accomplices were arrested for Wong's murder, based on The Daytona-Beach News Journal reporting. Waughtel, who pleaded guilty, was later killed in prison. According to Cranston, the police never caught up with him or with his brother.