The Untold Truth Of Kobe Bryant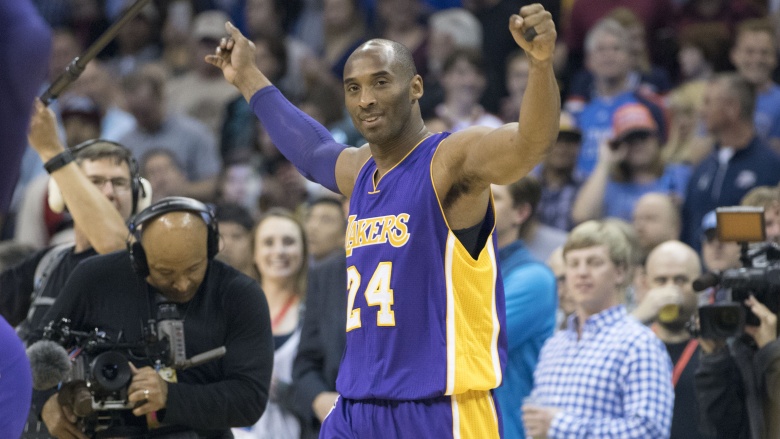 Getty Images
Kobe Bryant's retirement in 2016 was the end of an era, not just for the Los Angeles Lakers, but for the NBA and basketball in general. For two decades, no player was as synonymous with his team, and with winning, as Kobe Bean Bryant. Over 20 years he did it all: a first-round pick in 1996, fourth in the NBA for all-time regular season scoring and all-time postseason scoring, made 18 All-Star teams, won 5 NBA championships, 2 NBA Finals MVPs, and league MVP in 2008, as well as representing the USA at several Olympics.
Retirement seemed like the end somehow, but then, tragically, the real end came when Kobe Bryant died in a helicopter crash in 2020. His passing shocked the world. Read on to learn more about this icon, who was taken too soon.
Kobe Bryant was named after a menu item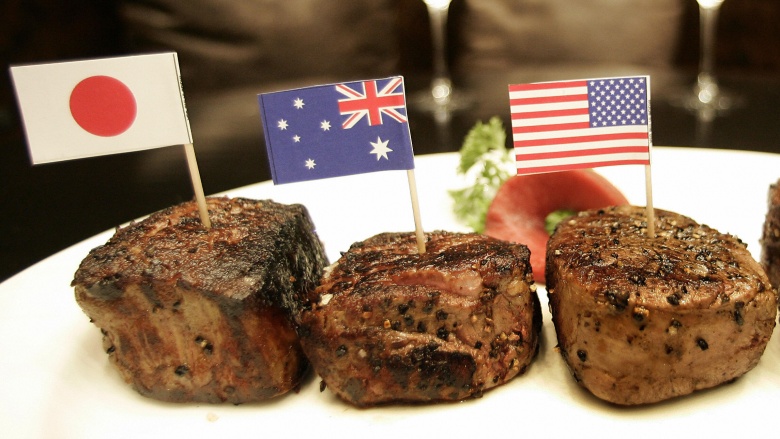 Getty Images
The late basketball player had a very original name: Kobe Bean Bryant. Just how did Mr. and Mrs. Bryant come up with that one? They took inspiration from a menu, of all places. While dining at a restaurant, Bryant's parents Joe and Pamela noticed that one of the entrees on the menu featured the world famous Kobe beef from Kobe, Japan. They liked the sound, especially when paired with the middle name Bean, which is a shortening of Joe's nickname "Jellybean." Let this be a lesson to you: never name your children when you're hungry.
Kobe Bryant comes from basketball royalty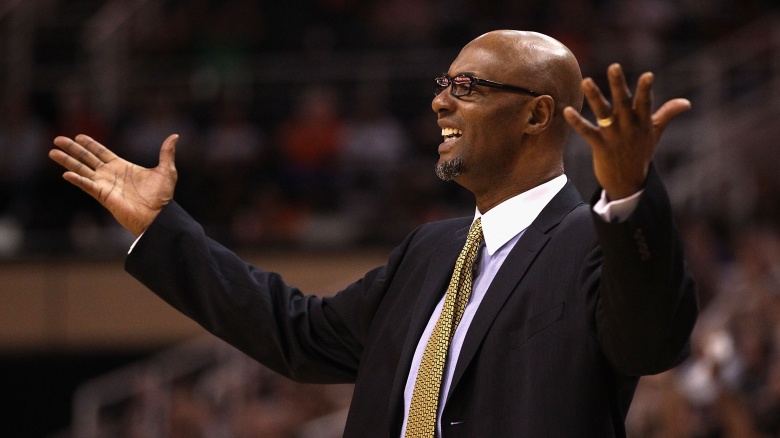 Getty Images
So just how does a person become a once-in-a-lifetime basketball talent? Well, in the case of Kobe Bryant, he was born into it. That's because he's descended from basketball stars on both sides of his family. His father, Joe "Jellybean" Bryant, played professionally for 16 years, including eight years in the NBA, before becoming a coach. And his mother's brother "Chubby" Cox also played professionally, earning a brief stint in the NBA with the Washington Bullets. With those kind of genes, Kobe was almost designed to be a basketball prodigy.
Kobe Bryant grew up in Italy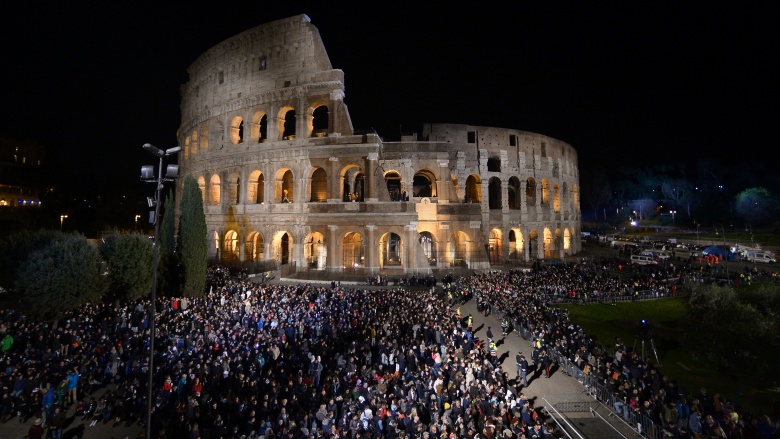 Getty Images
If it ever sounded like Kobe was speaking perfectly fluent Italian, don't worry, you weren't having a stroke. In fact, Bryant learned Italian during his childhood, because he actually grew up in Italy. When he was just 6-years-old, his dad signed on with an Italian basketball team and moved the family to Europe. While his contemporaries were watching Care Bears on Saturday morning, Bryant spent his developmental years exploring the ancient fortress city of Reiti. But he never left his American roots behind, returning to the U.S. every summer to play in developmental basketball leagues.
Kobe Bryant was a high school phenom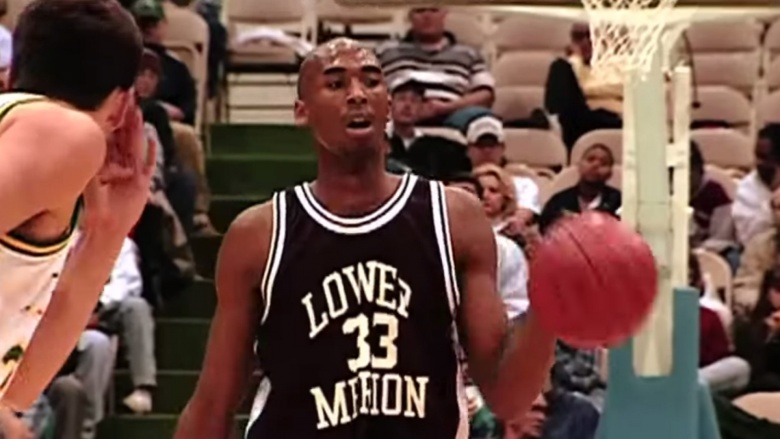 Returning to America at the end of his father's playing career, Kobe immediately became a sensation thanks to his legendary feats as a high school basketball player. After suffering through a brutal 4-20 campaign his freshman year, he went on a tear, going 77-13 over the rest of his career while winning a state title and earning national honors, including the Naismith High School Player of the Year Award. He was so good he was invited to scrimmage with the Philadelphia 76ers while still in high school. The experience convinced him he was already at an NBA level, so he opted to skip college entirely and entered the draft straight out of high school. The NBA agreed; Bryant was the 13th pick in the draft in 1996 despite never playing a single college game.
Kobe Bryant was signed to a record deal as a rapper
Everyone is familiar with the rap efforts of Bryant's Lakers teammate Shaquille O'Neal, but most people probably have forgotten (perhaps intentionally) that Bryant once had a serious musical career of his own. Yes, it's true: in high school, Bryant performed as part of a rap group called CHEIZAW, which was then signed to a record deal by Sony. It was Bryant who was the main draw, though, so after dumping the rest of the group, Sony pushed Bryant to record a solo album. Called Visions, the album was set to be released in 2000. But after the debut single "K.O.B.E." totally tanked, Sony scrapped the album entirely and dropped Bryant from the label. In basketball terms, his rap career turned out to be a massive airball.
Kobe Bryant's relationship with his parents is strained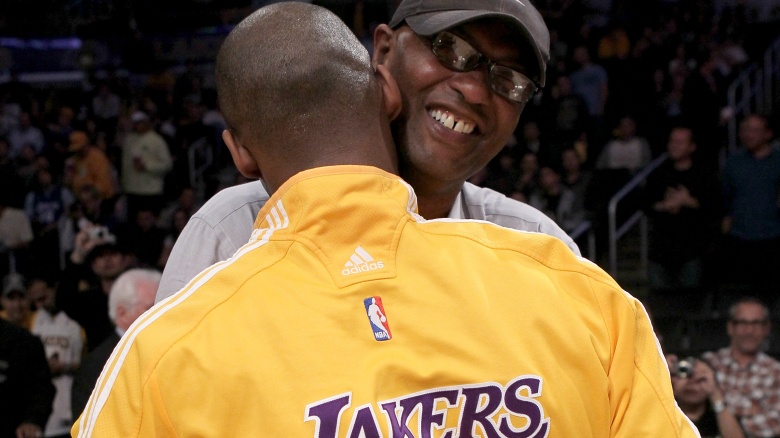 Getty Images
For Kobe, if one good thing came out of his failed rap career it was the fact that he met his future wife Vanessa Laine while filming the video for "K.O.B.E." But their engagement caused a severe rift with Kobe's parents, who disapproved of their future daughter-in-law. In fact, they refused to attend the wedding and didn't speak to Kobe or his new bride for two years. And that was just the start of the family squabble. After his mother tried to sell some of Kobe's memorabilia, he brought legal action against his parents, eventually forcing them to issue a written apology that acknowledged the financial support he had provided them. Thanksgivings at the Bryant household must have been awkward.
Kobe Bryant was accused of rape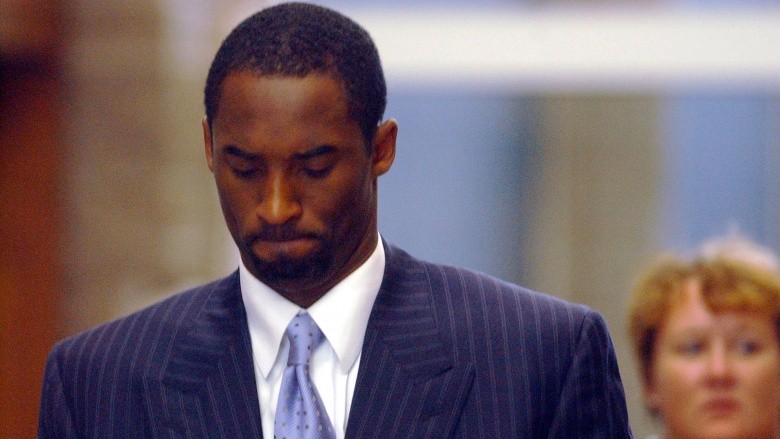 Getty Images
In 2003, Bryant was accused of rape by a 19-year-old hotel worker in Colorado. Kobe admitted to cheating on his wife Vanessa, but claimed the sex was consensual. He and his legal team went on a public crusade to shame and discredit the victim, using media outlets to paint her as a fame-seeking gold-digger while also pursuing legal action to restrict not just her rights as an alleged victim, but the rights of all rape victims in Colorado. The alleged victim eventually dropped the case; according to some studies, the effects of the case are still being felt, with rape victims less willing than ever to publicly accuse their attackers out of fear of being publicly shamed.
Kobe Bryant's Olympic career got off to a rocky start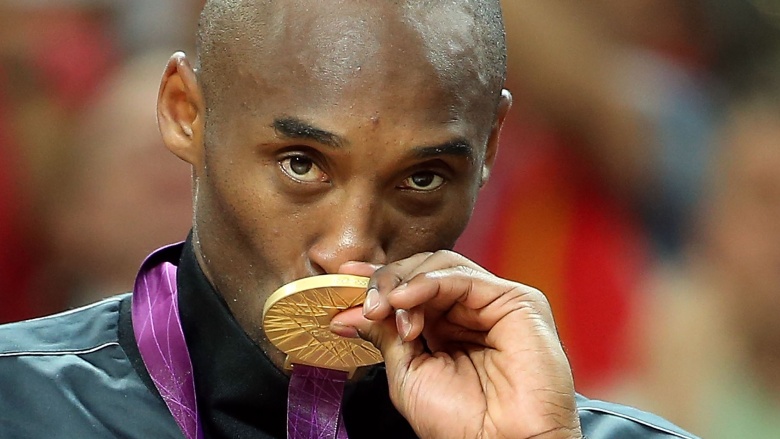 Getty Images
It's every athlete's dream to represent their country in the Olympics ... or so you'd think. But perhaps because he grew up in Italy and wasn't quite so invested, Kobe's career with the U.S. National Basketball team got off to a very rocky start. After refusing to play for the national team in both 2000 and 2002, he had to withdraw due to injury in 2003. Then in 2004, he dropped out again due to those aforementioned rape accusations. In 2006 he was again given a chance to play for America, but again he dropped out due to injury. Once he finally got around to suiting up for the USA, though, he made the most of it, winning Olympic gold medals in both 2008 and 2012.
Kobe Bryant's feud with Shaq was the real deal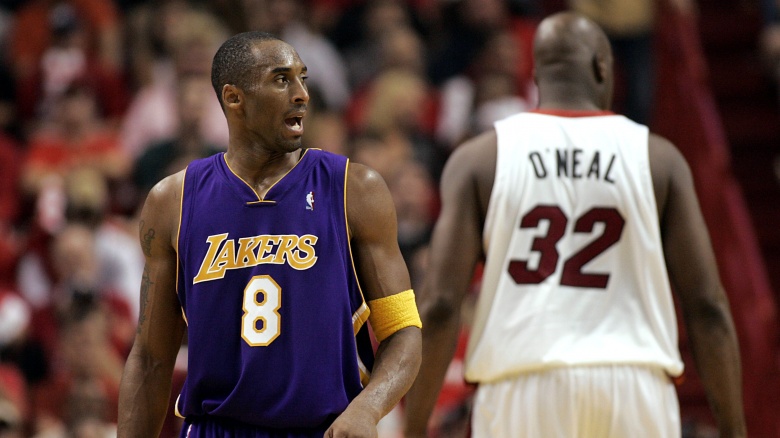 Getty Images
Many celebrity "feuds" are either overblown by the media in order to generate clicks, or orchestrated by the celebrities themselves to keep their names in the limelight. But not the feud between Shaquille O'Neal and Kobe Bryant. That one was legit. Despite winning three championships together, Shaq and Kobe were constantly at each other's throats, ripping each other both in the media and behind closed doors. Following Kobe's rape accusations in the summer of 2004, the Lakers went in the tank, sending their feud into overdrive and eventually leading O'Neal to leave the team. Shaq followed up with his infamous rap verse, "Kobe, tell me how my ass tastes." Kobe... don't answer that. No one wants to know.
He learned new languages just to be able to trash talk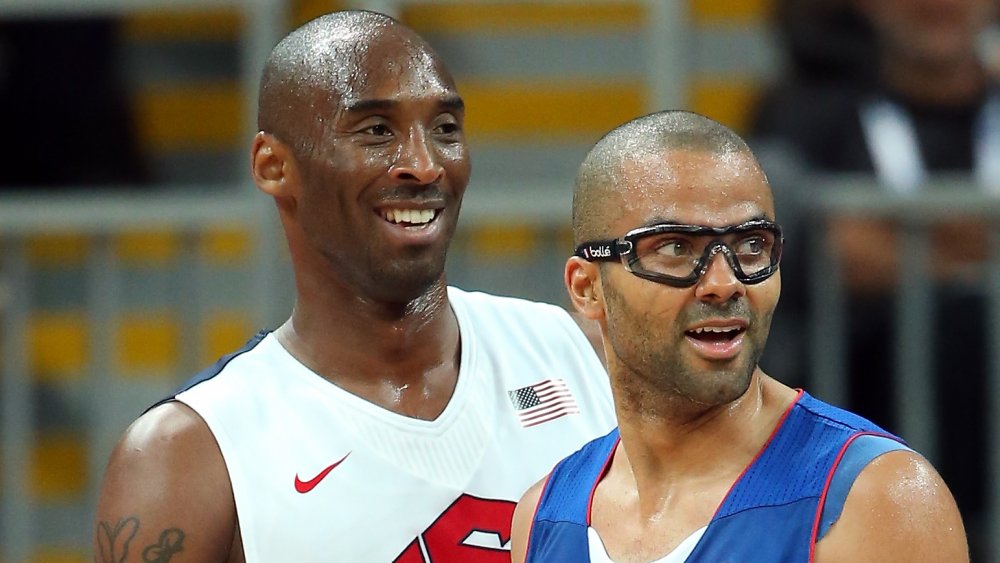 Christian Petersen/Getty Images
Raised in Italy, Kobe Bryant was fluent in Italian, and also Spanish, and he'd utilize the languages during press conferences and in conversing with other players, such as Spain-born teammate Pau Gasol. Bryant also exercised his language skills to trash-talk opponents. He told France's NBA Extra (via News 4 San Antonio) that he worked on his French specifically to get in the head of Belgium-born Spurs star Tony Parker. As he put it, "I used to love playing the San Antonio Spurs and saying something in French, that I won't repeat here, to Tony Parker."
Bryant kept up the practice after his playing days. During a 2019 Lakers home game, Luka Doncic of the Dallas Mavericks stood on the sideline, waiting for play to resume, when he heard somebody sitting court side "talking Slovenian," his native tongue. "I was like, 'Who's talking my language?'" he told ESPN after the game. "Then I saw Kobe." In March 2019, Portland Trail Blazers center Jusuf Nurkic told SportsCenter that one time on the court he heard Bryant sass him in his first language of Bosnian. "He actually says a word in my language. I was like, 'I didn't really hear right. He can't speak my language, right?' Then we go back and forward, and he goes again to free throws. And he repeat that! It was curse word!" Nurkic remembered. "He will try to learn a little bit about every player he plays."
How Jerry West managed to get Bryant to the Lakers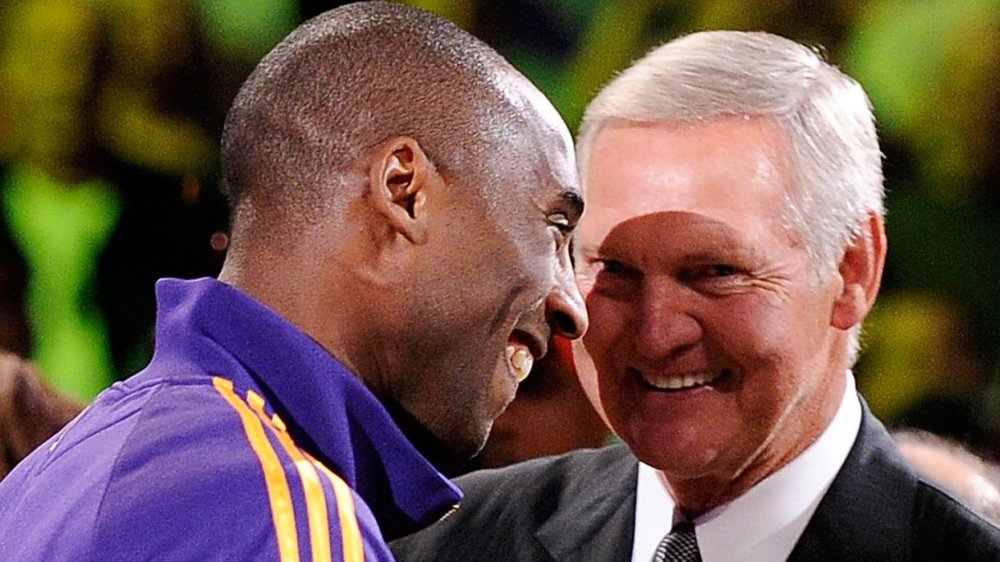 Kevork Djansezian/Getty Images
Kobe Bryant played his entire 20-season career for the Los Angeles Lakers. But he was drafted by the Charlotte Hornets, so how did he wind up in L.A.? According to CBS Sports, Bryant's agent, Arn Tellem, and Lakers general manager Jerry West conspired to make other NBA teams overlook Bryant — they organized and then canceled workouts where team reps could watch him play and even spread rumors that he wasn't NBA material. But West knew that Bryant was something special, and thought he could one day win titles alongside Shaquille O'Neal, a free agent in the summer of 1996, when Bryant was draft eligible. Knowing he'd have to pay a fortune to secure superstar O'Neal, West had to make Bryant unattractive enough to push him out of the NBA Draft lottery (the first 12 slots), and to where the salary demands wouldn't be as high. The Charlotte Hornets had the 13th pick, and they were in such desperate need of a center that they didn't care much about Bryant. Since the Lakers had center Vlade Divacs to trade, the stage was set for a draft night gambit in which the Hornets would draft Bryant then trade him to the Lakers for Divacs... which is exactly what happened.
His prom date: Brandy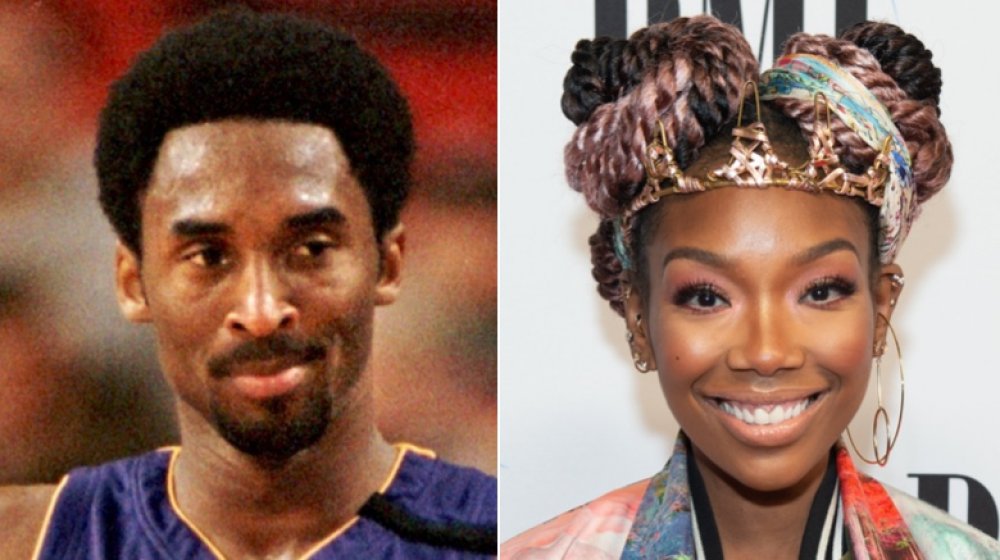 Dan Levine, Marcus Ingram/Getty Images
Kobe Bryant made history in June 1996 when he was drafted into the NBA directly out of high school, but he wouldn't really become famous until he hit the court for the Los Angeles Lakers later that year during a debut season that would land him on the league's All-Rookie team. And yet, a pre-household name Kobe Bryant managed to land a date to his high school prom with one of the most notable young celebrities of the era: he took pop sensation and Moesha star Brandy to the big dance.
Bryant was a notable in the Philadelphia area, a star at Lower Merion High School, leading the squad to a state championship. He was such a hot prospect that he got an invite to a big shindig hosted by Essence magazine, where Brandy also happened to be in attendance. "When I was 17, I didn't get a chance to go to my own prom," Brandy told Zimbio. But then a "tall, good-looking guy" approached her at the party and gushed that he was a huge fan, and that they should go to his prom together. "Next thing you know, Kobe flew my mom and I out. Made me feel like a queen. It was like royal treatment and then we went to prom." Brandy told TMZ (via Fox Sports) in 2016 that she still had her dress from that "special night."
Kobe Bryant's death in a helicopter accident
No one expects a larger-than-life figure like Kobe Bryant to die before their time, so imagine the world's complete and utter shock when TMZ reported on January 26, 2020, that the basketball legend's private helicopter had crashed ... and that there were no survivors. 
Bryant was an avid helicopter commuter who started using this novel transport method during his Los Angeles Lakers days. Unfortunately, this time something went badly wrong. According to eyewitnesses, the helicopter's engine had started "sputtering" before going down. All five people on board, including Bryant himself and his 13-year-old daughter Gianna, perished in the fiery crash. Bryant was only 41 when he died.
Kobe Bryant's time on this world was far too short, and his Academy Award-winning work on the 2018 animated short Dear Basketball gave a hint that even after he left the court, he still had a lot to offer. He was survived by his wife Vanessa and their three other daughters — as well as a legacy as one of the best players in NBA history. Rest in peace, Kobe.